An Enriching Global Education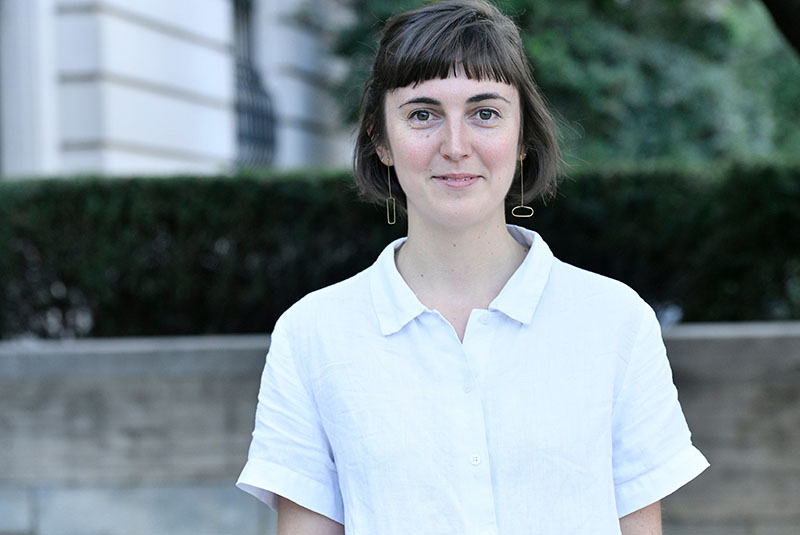 Miranda Bain
MA '20
First Year: SAIS Europe
Inducted into the JHU chapter of Phi Beta Kappa for 2020
What encouraged you to apply to Johns Hopkins SAIS?
I was keen to gain a better understanding of economics alongside a strengthened understanding of policymaking from an international perspective. When I applied I was working for a human rights organization, and I wanted to connect the legal underpinnings of that field to the economic challenges that often influence how or if people can access their rights.
What have been some of the highlights of your graduate school experience?
I received a scholarship through the school, established in honour of the Guatemalan human rights activist Myrna Mack, that provided me the opportunity to intern in Latin America during the summer break, and it was really special. I was in Colombia – it was my first time in the region and enabled me to develop my knowledge of the country's history and politics, as well as to see some beautiful sights and practice my Spanish!
SAIS Europe is also an experience I would recommend to any prospective candidate. It is a smaller campus with fewer class options, but there are some brilliant professors there. You also have the opportunity to get to know your classmates in the magical city of Bologna. Given that SAIS is an international school, it was refreshing to have exposure to contrasting perspectives in Europe to being in the center of US politics in Washington DC.
What were some of the extracurricular activities you were involved with during your graduate studies?
I was part of the school's Global Women in Leadership Executive Board in Bologna, which was an enriching experience. We put on a variety of events, ranging from film screenings to retreats to career panels. I was particularly proud of our efforts to lobby the administration to better promote diversity among guest speakers and faculty.  
I also went on a career trek to Geneva to better understand the work of UN agencies and multilateral organizations. Although it was fascinating to learn about the numerous branches of the UN and how different their methods of work can be, I was most inspired by a visit to Human Rights Watch, where we were informed of their efforts to lobby the UN regarding the humanitarian crisis in Venezuela.
Lastly, I had the opportunity to travel to the Philippines for a practicum project with SAIS Women Lead, working with the University of the Philippines to research whether disaster risk reduction plans account for how women and men might be impacted differently by natural disasters. Participating in this project was a brilliant opportunity to conduct field research and better comprehend its challenges. It was also a humbling experience to be confronted with the entrenched problems faced by a community and to unpick how – or indeed if – I could legitimately participate in work to address their concerns.
What are your post-graduation plans?
I'm thinking about applying for a PhD program to analyze the challenges of sexual and reproductive health access for refugees. I'm also looking into positions focused on migration, gender, and/or global health policy. Meanwhile, I'm currently supporting one of my former SAIS professors on an assignment that entails advising the Ugandan government on employment and refugee policy.