Examining Ethiopia's Political Transition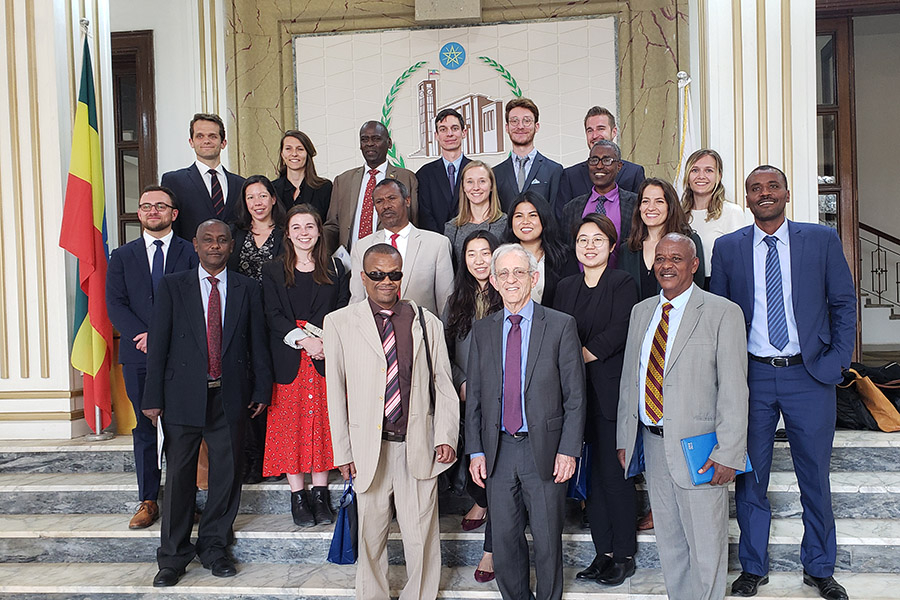 Over the 2020 winter break, students in the school's Conflict Management program participated in a 2-week journey to Ethiopia to research the country's political transition.

Following his swearing in as prime minister in April 2018, Dr. Abiy Ahmed initiated a series of reforms that launched Ethiopia into democratic transition. To learn more about the situation, 16 students, led by Director of the Conflict Management program, Dr. Daniel Serwer, voyaged to Addis Ababa to meet with various experts in Ethiopia, ranging from government officials to NGO representatives and other international actors. The team also went on a short day trip to a nearby city, Holeta, to experience life outside of the main capital city.

The trip was an important opportunity for the students to gain on-the-ground data which they will use to produce a final report at the end of the spring semester.