Examining Germany's Geopolitics Through a Trip to Berlin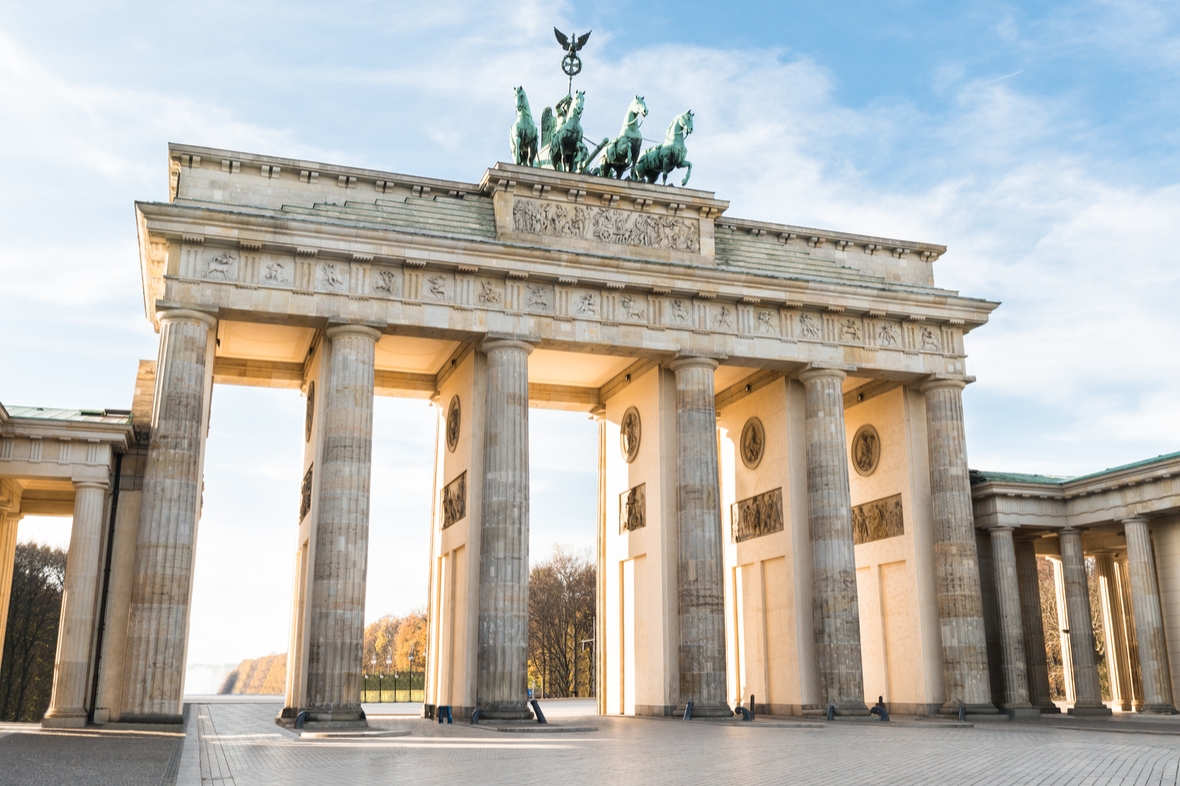 The school's Berlin Trek over spring break began with a movie on Berlin's history "Ich bin ein Berliner" which focused on the experiences of the people of the city, followed by a walking tour of Berlin the next day. The tour allowed students to gain an understanding of the spaces that shaped the experience of Berliners, and how the city has changed over time. Another key event in the trek was a discussion of German foreign policy at the Krober Foundation ­­– one of Germany's leading political think tanks – which included a discussion on the challenges and geopolitics in the Western Balkans.
Students also had the opportunity to visit the German Chancellery and meet the Deputy Director General for Foreign Security and Development Policy, as well as the Foreign Policy Spokesperson of the Green Party. The meeting focused on German relations with the Middle East and the outlook for peace. The second day concluded with a dinner with Berlin-based SAIS Europe alumni at the leading German Foreign Policy think tank SWP (Stiftung Wissenschaft und Politik) and a talk by the Program Director at the Aspen Institute Deutschland.
During the final leg of the trip, the students toured the Potsdam Castle, home of the Parliament of the State of Brandenburg (former GDR), followed by a meeting and discussion with four MPs of the Brandenburg Parliament. They also visited Sachsenhausen, a concentration camp in Oranienburg, used primarily for political opponents and prisoners of war from Europe as well as Jews, followed by a visit to the German Foreign Office. Finally, the students enjoyed a farewell get-together with the SAIS Europe Berlin alumni before heading back home.