The field I was sure I wanted to stay in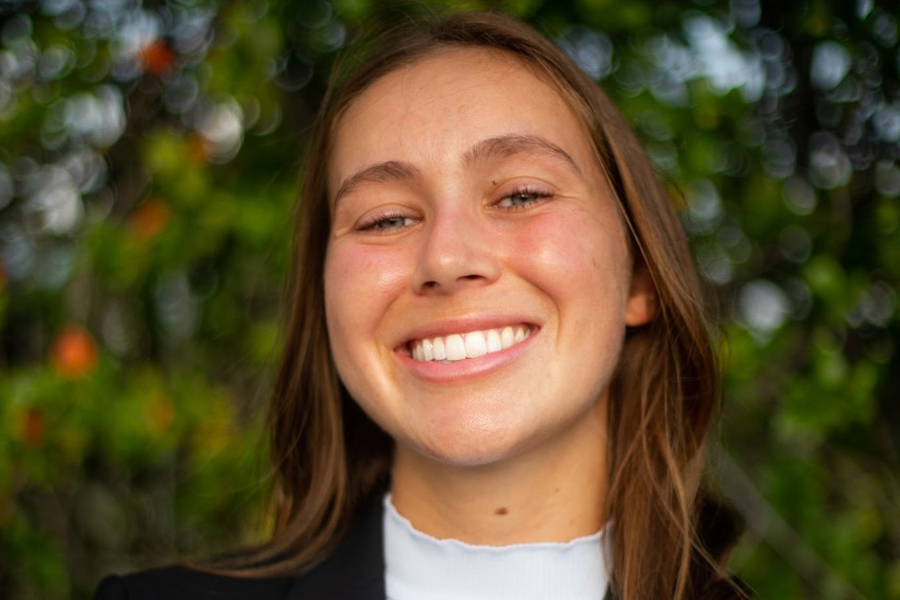 Maya Prakash
Master of Arts in International Relations

What encouraged you to apply to Johns Hopkins SAIS? 
I was deciding between doing a masters and going to law school after I finished undergrad. I wasn't entirely sure about law school, so my thesis advisor encouraged me to do a masters in the field I was sure I wanted to stay in – international relations. She had taught at SAIS and thought that studying here would be a great opportunity to learn from my professors and peers and see what I could do next.

What were you doing before attending the school? 
I just graduated from the University of Southern California in May 2021. I got a dual degree in International Relations and Economics with a minor in Middle East Studies.

What program are you in and what do you hope to gain from it?
I'm in the MAIR program and I have a functional focus in States Markets and Institutions and a regional focus in the Middle East/North Africa. I wanted to delve deeper into what I had learned in my undergrad and learn more about international law. I'm also hoping to continue to gain valuable insight from my exceptionally accomplished professors and experienced classmates – as someone who just came out of undergrad and has only worked as an intern during the summer breaks, I feel I have a lot to learn from those at the school about what I could work towards and achieve in the future.

What has been one of your favorite experiences or classes at the school so far? 
I really enjoyed my Political Economy of the Middle East class last semester. While I had taken a class with the same title in my undergrad, I felt like I learned so much in this SAIS class. Many of my peers had either worked in or done research on the region and so I felt that listening to their in-class questions and discussions, as well as learning from the course material itself, was invaluable.
I've also really enjoyed the clubs and extracurriculars I've been a part of. Most particularly, I've had a great time working as the DC Bureau Chief for the SAIS Observer. I was a writer at a student-run think tank and an editor for our USC economics review, so I wanted to do something similar here at SAIS. I think my team of staff-writers, editors, and managers are incredibly talented and hard-working people and I feel lucky to be running the newspaper with them.

As a first year, what are some things you are looking forward to? 
I wanted to figure out my next plan of action this first year and meet people within the school. I think everybody was a bit disorientated with returning to in-person classes and (for some of us) moving to a city where we knew nobody, so it was nice to build some camaraderie around that.

Next year, I'm looking into studying in Italy at the Bologna campus or, if I stay in DC, joining the Moot Court team which I was a part of in my undergrad. Though there is an overwhelming number of choices, I appreciate that SAIS has opened those doors and made a lot possible. I'm looking forward to whichever path I end up going down!

What do you hope to do with your degree after you graduate?
I think I may take a year off of studies to work at in international law in some capacity (i.e., a firm or an international court) before going to law school. I feel very fortunate to have had the time to advance my studies and be able to reflect on what I would like to do next. I now know that I'd like to do something that combines international affairs with law.

---
Enjoyed reading Maya's experience? Learn more about our Master of Arts in International Relations.

Back to Student Stories