Gaining the Skills to Beat Poverty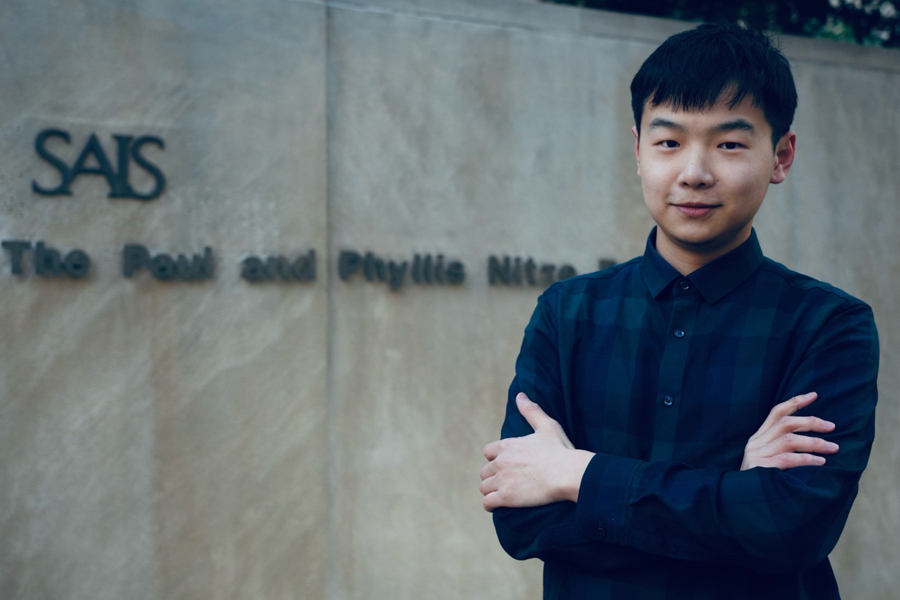 Bowei Wang
Master of Arts in International Relations

What encouraged you to apply to Johns Hopkins SAIS?
As the top graduate school for international relations studies, it is an easy choice to apply to SAIS for anyone interested in this field. In my undergrad school, where I studied public policy, most students majored in international relations. Studying with them exposed me to the relevant theories and research in IR. I was obsessed with the development topics in IPE/IDEV, in which SAIS leads.
 
What program are you in and what do you hope to gain from it?
As a MAIR student, my functional focus area is States, Markets, and Institutions and regional focus is China. The functional focus inherits the previous IPE tradition that offers systematic training on thinking about international affairs. By studying both the analytical toolbox and frontier topics, I hope to be able to capture the key features and trends in the globe with more and more uncertainty.
 
What were you doing before attending the school?
Prior to SAIS, I studied public management and policy at Fudan University. During my undergraduate years, I worked as a research assistant in several projects, including a survey about political trust and bureaucratic organization behavior during China's Targeted Poverty Alleviation Campaign and studies about local governments' digital government transition. After graduation, I interned at UNICEF China, where I worked on promoting STEM education in China and facilitating the development of vocational education with the Ministry of Education, helping new national education policy pilots through empirical research and fieldwork.
 
What have been your favorite classes/experiences so far?
My favorite class so far is Contemporary Chinese Politics by Prof. Andrew Mertha. He said at the beginning of the course that no matter how much you know about China, you will gain new knowledge in this class, and that is indeed true. Here's an interesting thing about this course. I found a case about policymaking and Implementation in China familiar to me in the reading material. The case was the involvement of multiple interest groups in developing hydropower in the Nujiang River, a topic I had written a report on before studying at SAIS. I then checked out that report and found that I had already cited Prof. Mertha's comments on the case without noticing. Why didn't I recognize him immediately? It turns out that on the material I cited is his Chinese name, Mao Xuefeng (毛学峰).
 
As a first year, what are some things you are looking forward to?
SAIS has a great atmosphere and resources for China studies and IPE and passionate and creative students. As a first-year student, I look forward to working on student-run publications, such as the SAIS China Studies review, to communicate and learn from students with similar interests.
 
What do you hope to do with your degree after you graduate?
After I graduate, I plan to pursue a doctoral degree before starting my career in international organization or think tank. I will be working on the research and practice of international development and poverty reduction.

---
Enjoyed reading Bowei's experience? Learn more about our Master of Arts in International Relations.

Back to Student Stories