Gaining Unique Perspectives Through a Historical Staff Ride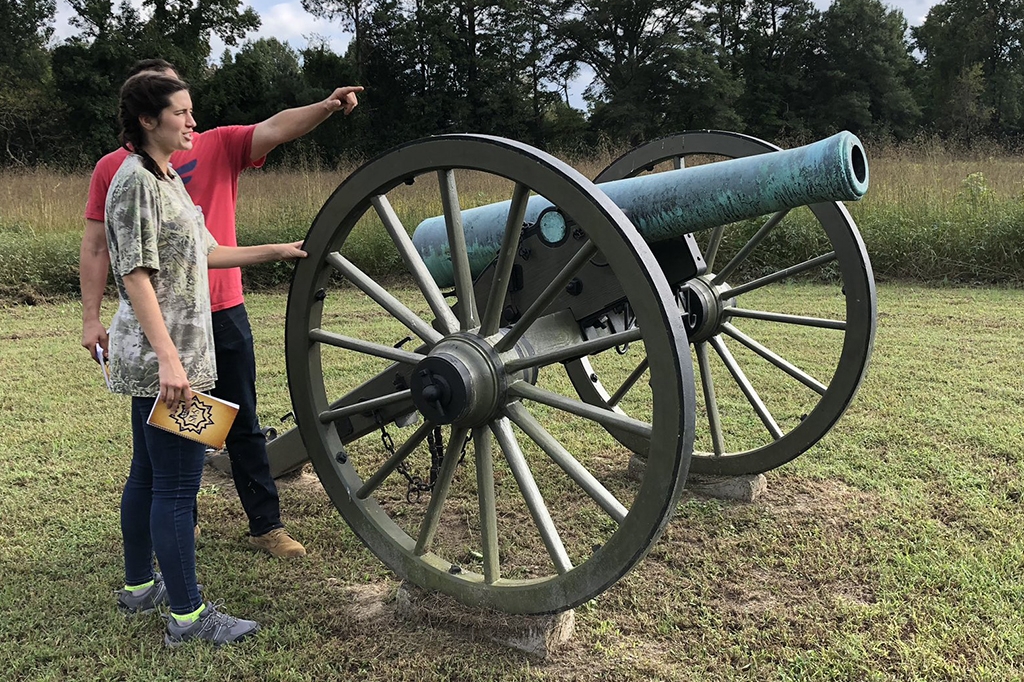 After hearing about the Strategic Studies Program's famous staff rides prior to applying to the school, first year student Alia Awadallah had high hopes for the experience – and it did not disappoint! She and her classmates spent two jam-packed days learning about the Seven Days' Battles that took place near Richmond, Virginia during the American Civil War. Prior to the trip, she knew little about the conflict and through her participation was able to gain new perspectives from student and faculty reenactments as commanders, soldiers, and civilians. Alia found the experience to be a much more personal and impactful way to learn about a battle than reading a history book.
The best part about the trip for Alia was watching her classmates' excitement for their presentations as key decision makers in the battle on both the Union and Confederate side. Everyone made a serious effort to get to know their assigned characters and speak about the battle from their perspective – not to mention the work that went into their historical costumes and accents. Alia presented as G.W. Fields, an eight-year-old slave who fled the south with his family during the battle and later had a successful career as a lawyer. It was one of a handful of presentations by civilian characters, and she felt fortunate to add her perspective to a long weekend of discussing military strategy and battle tactics. She was also impressed with the student research team, who made a concerted effort to further educate their classmates on the human element of war, whether they were discussing mistakes in decision making, the mental toll on soldiers and commanders, or the role of civilians.
The staff ride was also a great bonding opportunity. Alia had the chance to form friendships with second year students and get to know several professors for the first time in the Strategic Studies Program. The weekend wrapped up with a formal dinner, where students recapped their experiences, thanked the quartermasters, research and logistics teams for their hard work, and gave awards for best presentations.
Post written by Alia Awadallah, Master of Arts, '20, Strategic Studies