Gaining Valuable Insights on a Beijing Career Trek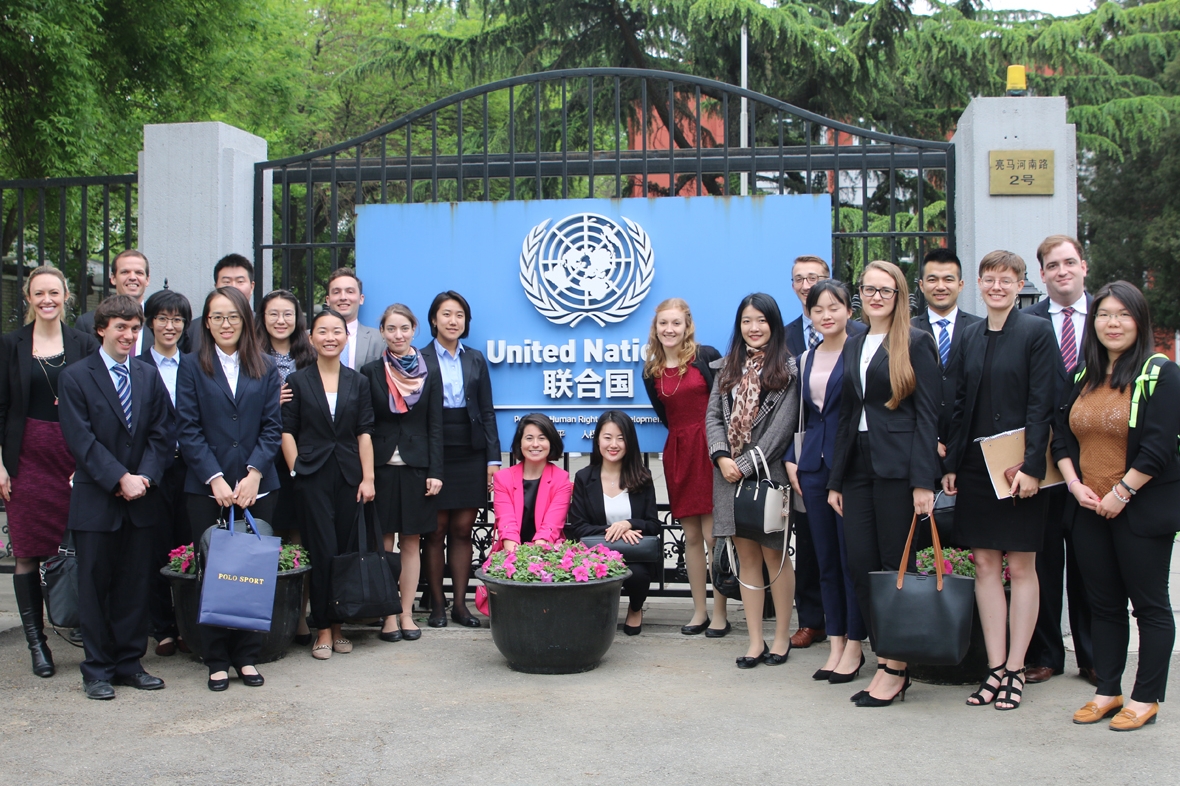 "Who here knows exactly where they want to be and what they want to do for a career after they graduate?" Hopkins-Nanjing Center student Gill Zwicker found it a relief to see that she was one among the majority of students who refrained from raising their hand in response to the opening question at the initial meeting for the 2017 HNC Beijing Career Trek. As a first-year Master of Arts in International Affairs (MAIS) student without prior work experience within her fields of interest, the prospect of spending five jam-packed days in Beijing visiting various organizations and "networking" with individuals was both daunting and exhilarating.
Each day, the trek began in the early morning and ended late in the day, with Gill and her peers being shuttled through Beijing for meetings with no fewer than three different organizations. The organizations varied from major multinational corporations, such as PricewaterhouseCoopers, Weber Shandwick, and Bloomberg, to prominent international organizations, such as the United Nations Development Programme, Greenpeace, the Economist Intelligence Unit, and the US-China Business Council. While the schedule was demanding, all members of Gill's cohort seemed to be fueled by excitement and curiosity. They eagerly explored the real-life experience of working at these organizations, as employees delivered a brief overview and then opened the discussion for Q&A. By the end their five-day trek, Gill had been introduced to 15 organizations and dozens of professionals with whom she can network.
During the trek, Gill gained insights on professional and academic development such as finding her self-confidence in a professional setting and refining her networking skills. Most important, she met professionals she otherwise may never have had opportunity to meet, several of whom have since helped her in her thesis-related research efforts.
Overall, Gill said that the Beijing Trek is largely a product of the work you put into it; if you research each organization prior to the visit, and aren't afraid to ask poignant questions during the Q&A sessions, you will be rewarded with valuable insights and connections. Gill hopes that HNC and Johns Hopkins SAIS will continue this tradition of annual career treks, and she strongly encourages all students curious about potential career paths to apply.