Global Policy through the Lens of Digitalization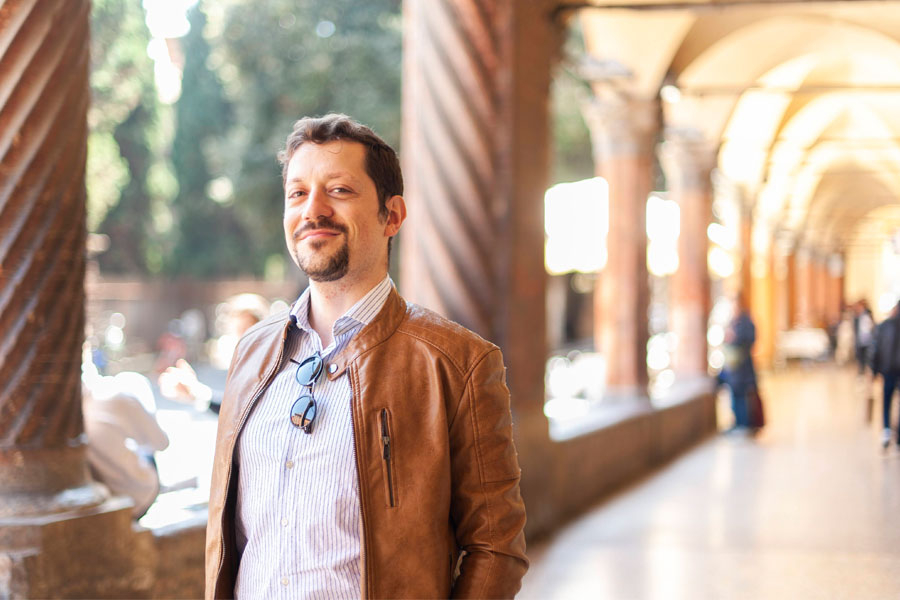 Natale Guarnaccia
Master of International Public Policy

What encouraged you to apply to Johns Hopkins SAIS and what were you doing before you came here?
I worked for several years for the biggest Italian IT firm in the world for projects in the Government sector. During this time I slowly developed the idea of pursuing an additional degree – I already had a master's degree in Management Engineering – in order to shift my career path towards policymaking. After a long search spanning several COVID lockdown weeks I came to the conclusion that SAIS represented the best choice to support my long-term ambitions.


What program were you in and what did you gain from it?
I was in the Master of International Public Policy (MIPP) program at SAIS Europe in Bologna, aimed at mid-career professionals with several years of work experience. This program gives student access to the entire SAIS curriculum without any requirements, thus truly allowing them to shape a custom learning and growth experience. This has allowed me to enter the multi-faceted field of international policy leveraging the multi-disciplinary perspective that makes a SAIS education unique. Indeed, leveraging one's area of expertise is not enough to make a difference in today's world. Instead, dealing with several, interconnected topics at once represents a key skill for any professional willing to bring positive change to the world. Among other things, my time at SAIS taught me how to achieve this result.


Tell us about one of your favorite experiences, classes, or memories at school.
It is difficult to point to a specific element when all of them have played such an important role in shaping my experience at SAIS. The curriculum, the world-class faculty and the international dimension of the degree, just to mention a few, all contributed to my personal and professional growth. If I had to choose, I would like to highlight the simulation exercise for the "Renewable energy" class by prof. Marco Dell'Aquila. While particularly demanding and challenging, this simulation emphasized to the fullest how effective teamwork is the core component to succeed in any environment, even more so in the renewable energy field. Additionally, participating in the activities of the European Affairs club provided a perfect opportunity to deepen my knowledge of the EU and the wider European geopolitical landscape, one of the cornerstones for my future career plan.


As a graduating student what is some advice you'd give to future students?
Do not shy away from extra-curricular activities, both SAIS-organized and proposed by external organizations. These offer a unique opportunity to expand your knowledge of unfamiliar topics and meet scholars and practitioners from all over the world – an invaluable source of information and experience when shaping one's future career path. Whether it is a challenge, a seminar or a call from the local community, welcome these chances to broaden your horizon, learn more beyond just classrooms and live SAIS at its fullest.


What career pathways do you see for yourself following your studies at SAIS? How has your experience here changed you and your views for the future?
At the beginning of my experience at SAIS I did not have a particularly clear picture in my mind about what to do after graduation, if not for the fact that I hoped to shift towards policy-related fields. However, after this intense year, I have come to the conclusion that organizations engaged in either policymaking or development, particularly in the digital, social and sustainability fields, embody an ideal choice for my career development. Such organizations will allow me to leave a tangible mark on the world while nurturing my professional growth. In this regard a SAIS education provides an ideal springboard to start an international career of this kind, since it allows students to gain a comprehensive picture of the issues our global, interconnected society is facing nowadays. And indeed, within the scope of my current position as a Parliamentary Official for the Italian Parliament, I hope to support my country's sustainable growth towards a fairer, more equitable European and global society.


How have fellow classmates added to your learning experience?
Being part of the largest class in SAIS Europe's history, my fellow classmates represented a key element in shaping my experience. Not one day passed without me being surprised and positively impacted by my colleagues, their wealth of experiences and perspectives and their will to bring forth a better world through their work. This became evident to the entire Bologna community when SAIS students autonomously organized themselves to provide support, food and shelter to Ukrainian refugees, both in Ukraine and here in Italy through selfless acts of generosity. This goes to show that SAIS students have the knowledge, motivation and will to solve, throughout their careers, the policy challenges of the future.

---
Enjoyed reading Natale's experience? Learn more about our Master of International Public Policy.

Back to Student Stories