International Criminal Court Moot Team Competes in The Hague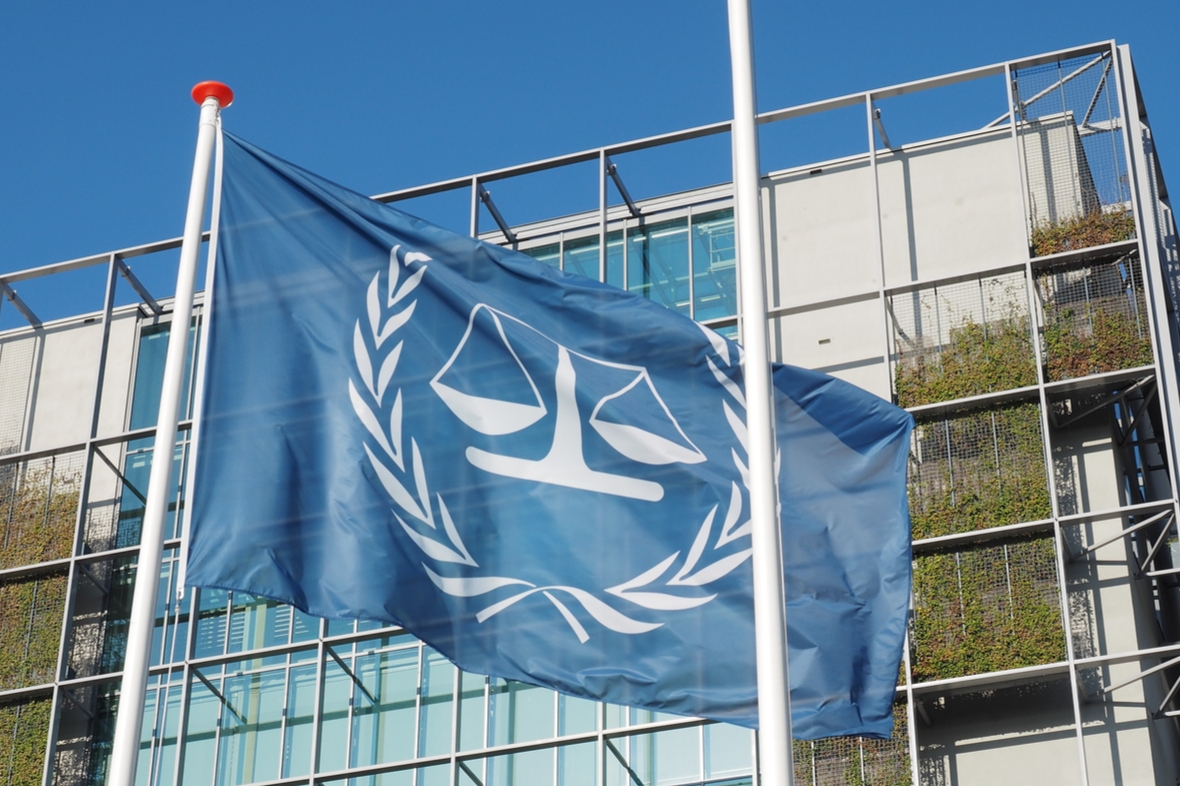 After clinching the top spot in the Regional Round for the Americas and Caribbean, Johns Hopkins SAIS went on to compete in the international rounds of the 2018 International Criminal Court (ICC) Moot Competition in The Hague, the Netherlands. The group representing the school was ranked 20 out of 65 teams, after the preliminary rounds, and qualified as a quarterfinalist at the international level.
In May 2018, the team of students David Hamburger, Tyler Lee, Wanda Zhan, and coach Associate Director of the International Law and Organizations Program, Tiffany Basciano, participated in six preliminary sessions and one quarterfinalist session. The team also included student Emily Ashby who participated in the regional round.
When not making oral arguments, the team kept busy while in the Netherlands. They watched a screening of the moving documentary: Prosecuting Evil – The Extraordinary World of Ben Ferencz, visited the birthplace of the father of international law, Hugo Grotius in Delft, traveled to the UNESCO World Heritage Site of the windmills at Kinderdijk-Elshout, viewed the awe-inspiring International Court of Justice (ICJ), and naturally went to the International Criminal Court (ICC).
The team will fondly look back at the competition and the friends made, from a cultural exchange of chocolate by the Swiss team to reconnecting with the Guatemalan, Canadian and US teams, it was an experience to remember.