International Networking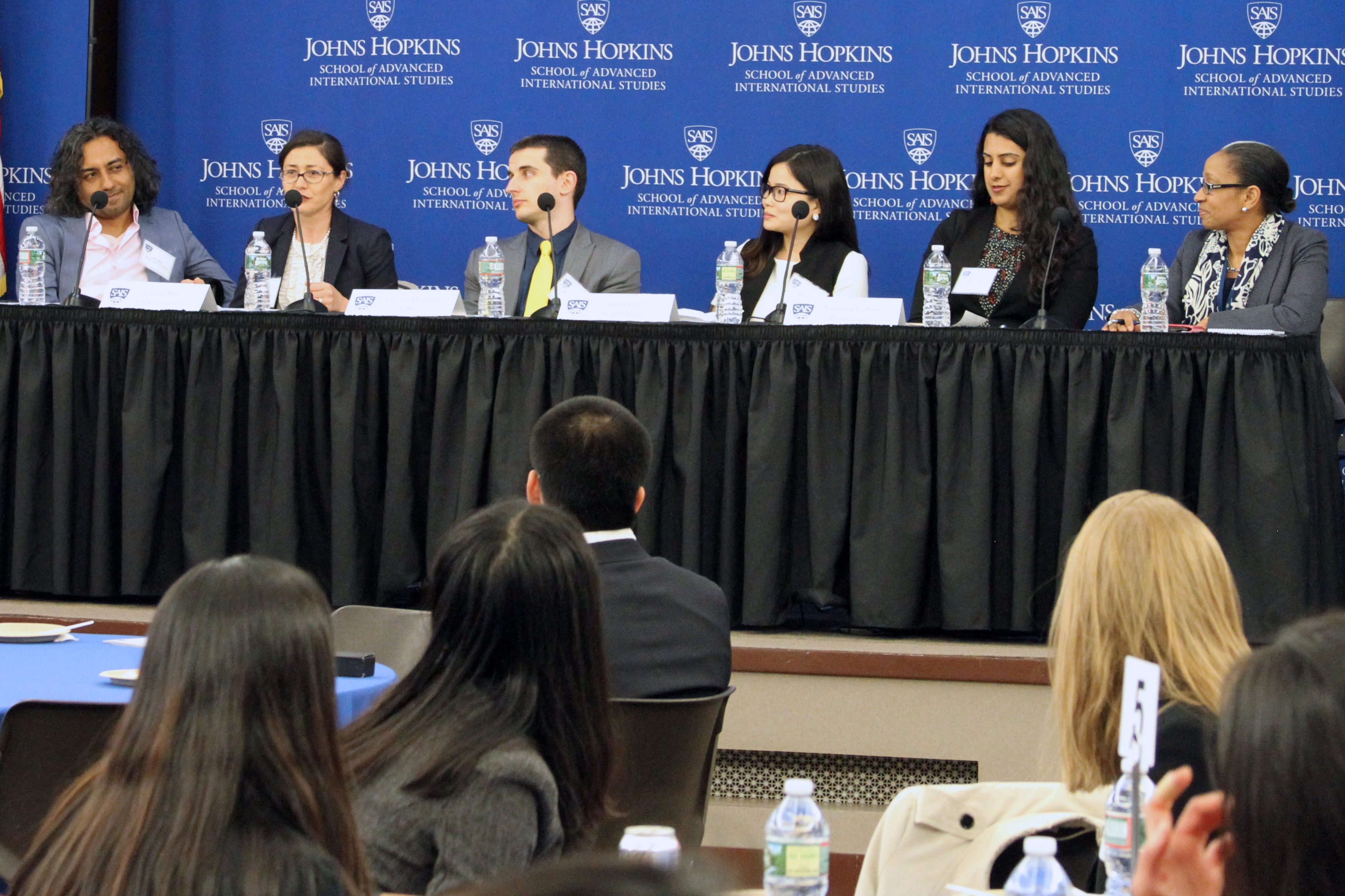 On April 4, the school's Office of Global Careers hosted its inaugural international student networking event that brought together approximately 60 students and 20 alumni for a panel session and small group discussions.
Returning to the school as panelists were alumni Bilal Amin of the Global Fund for Children, Liliana Diaz of FTI Consulting, Lachezar Manasiev of EAB, Anita Tung of the World Bank, and Saleema Vellani of Innovazing.
Throughout the event panelists and attendees shared advice and support to the school's growing numbers of international students seeking to establish careers in the US.