The Intersection of National Security and Emerging Technologies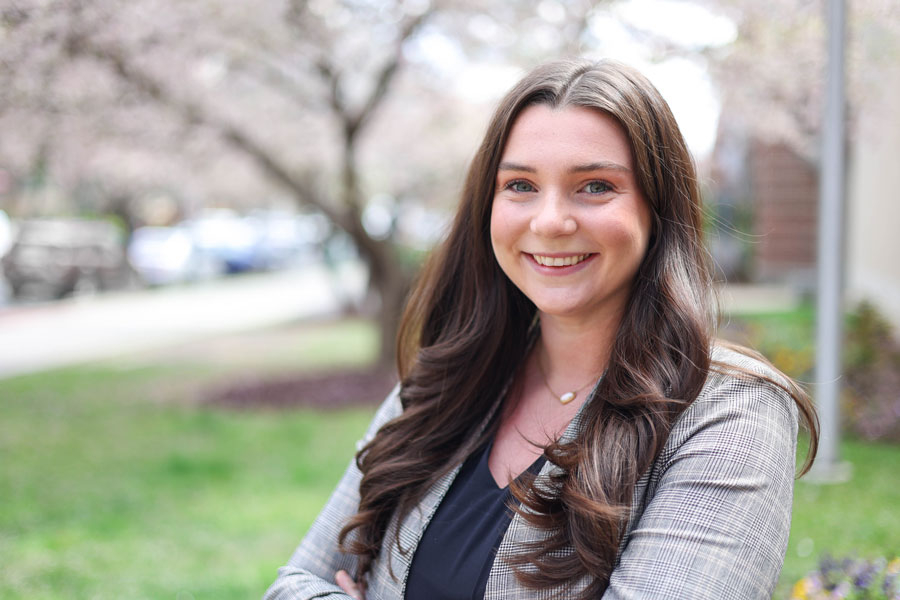 Erin McCoy
Home Country:
United States
Degree:
Master of Arts in International Relations
Before joining the Johns Hopkins School of Advanced International Studies (SAIS), what were you doing?
Prior to attending SAIS, I studied at the School of International Service at American University in Washington, D.C. During my time at American University, I had the opportunity to intern in the Operations Center at the Department of State on the Crisis Management and Strategy Team. This was an incredible experience that solidified my decision to continue my studies at graduate school.
After learning more about the world-class faculty, experiential learning opportunities, and access to career opportunities … I was convinced SAIS was the best fit
What led you to Johns Hopkins SAIS?
I was drawn to SAIS for several reasons. I had always wanted to pursue an advanced degree in international relations, and the chance to study in a transatlantic educational experience appealed to me.
SAIS' rigorous economics curriculum sets it apart from all other programs. Furthermore, the ability to study across multiple concentrations and focus on security, strategy, and statecraft in Asia fit my interests better than any other program.
After learning more about the world-class faculty, experiential learning opportunities, and access to career opportunities that have taken me to Capitol Hill, the Department of State, and the Department of Treasury, I was convinced SAIS was the best fit.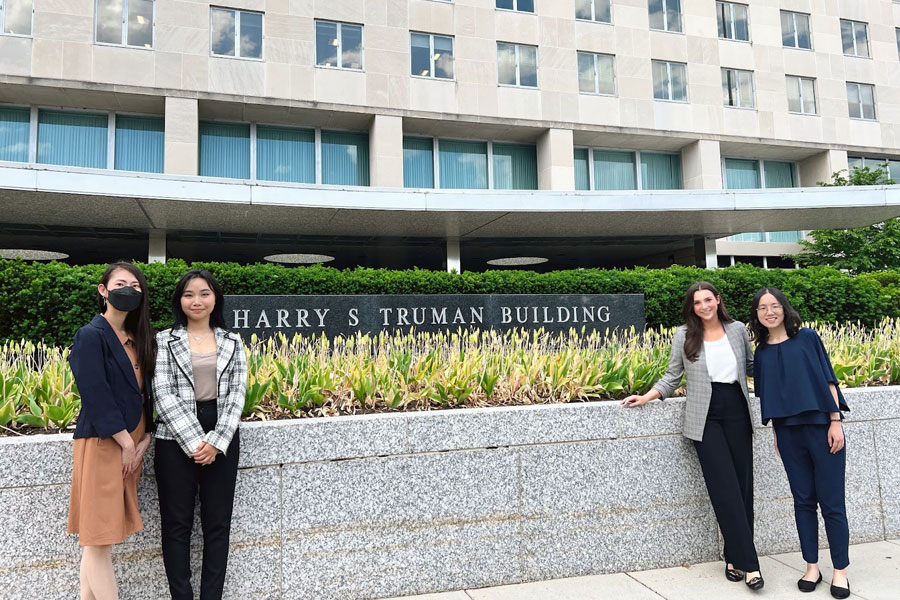 What has been your favorite experience at SAIS and why?
My favorite experience at SAIS has been participating in the SAIS Women Lead (SWL) and Emerging Technologies Practicums. SWL allowed me to work with the Bureau of South and Central Asian Affairs at the U.S. Department of State to foster greater women's economic participation in the region. I traveled and conducted field research in Colombo, Sri Lanka, where our team analyzed the role that artificial intelligence played in credit-scoring algorithms. We then developed the tools to use predictive analytics to mitigate gender bias in financial services. This project taught me the importance of evaluating both the benefits and dangers of using emerging technologies to streamline processes.
In the spring, I worked on a project with Google through the National Security and Emerging Technology Practicum to identify opportunities for Google to shape tech regulation in emerging markets. Being able to travel with my peers and learn from professionals in the field of AI and financial services has been one of the best experiences during my time at SAIS.
What do you plan on pursuing after graduation?
After graduation I plan to work at the intersection of national security and emerging technologies in Washington, D.C. I look forward to continuing my research on the social, economic, and security challenges created by disruptive technologies to inform effective policy solutions.
What is one piece of advice you would give to students in the process of choosing graduate schools?
I highly suggest attending as many on-campus events, roundtables, and networking opportunities as possible. SAIS has an amazing alumni base that is very active in the D.C. area and brings great speakers to campus every week.
What is your favorite SAIS tradition?
My favorite tradition is the Cherry Blossom Ball hosted every Spring in D.C. It is a great way to end the semester and celebrate with friends!
---
If you are looking to learn more about what it's like to be a current student at Johns Hopkins SAIS, we encourage you to schedule a virtual appointment with one of our Admissions Fellows.
Enjoyed reading Erin's experience? Learn more about our Master of Arts in International Relations.

Back to Student Stories