Johns Hopkins SAIS to host Andy Kim, U.S. Representative for New Jersey's 3rd Congressional District, for virtual conversation with Dean Eliot Cohen on May 28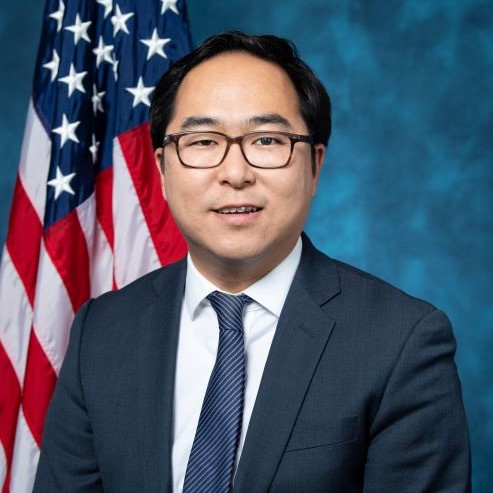 MEDIA ADVISORY 
Johns Hopkins SAIS Dean Eliot A. Cohen will host Andy Kim, U.S. Representative for New Jersey's 3rd Congressional District, for a virtual conversation focused on the shaping of the new global order in a post-COVID world on Friday, May 28. Cohen and Kim, a member of the House Committees on Armed Services and Foreign Affairs, will analyze how vaccine diplomacy is impacting geopolitics. This discussion will also touch on the role the U.S. can play in ensuring global vaccine equity. 

Speakers
Eliot A. Cohen
Dean, Johns Hopkins SAIS
 
Andy Kim
Representative (D-NJ)
U.S. House of Representatives 

Date and Time
Friday, May 28, 2021
3:00 p.m.-3:45 p.m. EDT 

Registration
This event is open to the public and media, with registration. 

Media Contact
Jason Lucas
Communications Manager
Johns Hopkins SAIS
+1 (202) 663-5620
jlucas27@jhu.edu 
 

About the Speaker 
Andy Kim was elected to the U.S. House of Representatives in 2018, representing New Jersey's 3rd Congressional District. Kim, who is currently serving his second term in Congress, sits on the House Committees on Armed Services and Foreign Affairs, where he plays a critical leadership role in rethinking American engagement with China and modernizing U.S. cybersecurity defenses. He is also a member of the House Committee on Small Business and co-chairs the House Democratic Caucus National Security Task Force.
 
In his first Congressional term, Kim passed bills into law that helped military service members and their families find economic opportunities and stopped the U.S. military from using harmful chemicals that negatively impact water sources. He has held more than two dozen town halls and helped constituents resolve more than 4,300 issues with federal agencies. Before Congress, Kim worked as a career public servant under both Democrats and Republicans. He served at the United States Agency for International Development (USAID), the Pentagon, U.S. Department of State, and in Afghanistan as a strategic advisor to now-retired Generals David Petraeus and John Allen. Kim also served as the Director of Iraq at the National Security Council under President Barack Obama, coordinating the counter-ISIS response. 

Dean's Speaker Series
The Dean's Speaker Series is the highest profile speaker series at Johns Hopkins SAIS. The series will host a diverse array of prominent international affairs practitioners and business leaders for insightful perspectives and thought-provoking discussions on international relations, leadership and other relevant topics that impact our focus areas. This fall will feature distinguished experts around themes such as American Foreign Policy and the 2020 Election, International Order after Coronavirus, Targets of Opportunity in the Global Arena, and Race Relations, Civic Engagement and Global Social Movements. All events require pre-registration and are free and open to the public. 

Johns Hopkins SAIS
A division of Johns Hopkins University, the School of Advanced International Studies (SAIS) is a global institution that offers students an international perspective on today's critical issues. For more than 75 years, Johns Hopkins SAIS has produced great leaders, thinkers, and practitioners of international relations. Public leaders and private sector executives alike seek the counsel of the faculty, whose ideas and research inform and shape policy. Johns Hopkins SAIS offers a global perspective across three campus locations: Bologna, Italy; Nanjing, China; and Washington, D.C. The school's interdisciplinary curriculum is strongly rooted in the study of international economics, international relations, and regional studies, preparing students to address multifaceted challenges in the world today.
 
For more information, visit sais.jhu.edu or on Twitter @SAISHopkins
 
###