Johns Hopkins SAIS to host Fiona Hill, former U.S. National Security Council official, for a virtual conversation with Dean Cohen on May 4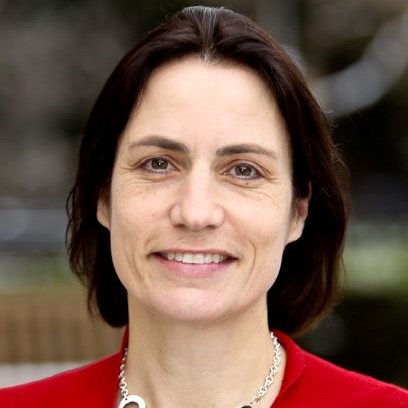 MEDIA ADVISORY 
Johns Hopkins SAIS Dean Eliot A. Cohen will host Fiona Hill, former U.S. National Security Council official, for a virtual discussion as part of the Dean's Speaker Series on Tuesday, May 4. Hill, who is currently the Robert Bosch Senior Fellow in the Center on the United States and Europe at Brookings Institution, will join Cohen for a conversation focused on transatlantic relations. Additionally, Cohen and Hill will discuss the increasing tensions between the U.S. and Russia. 
Speakers
Eliot A. Cohen
Dean, Johns Hopkins SAIS
 
Fiona Hill
Robert Bosch Senior Fellow, Center on the United States and Europe, Brookings Institution 

Date and Time
Tuesday, May 4, 2021
1:00 p.m.-2:00 p.m. EDT 

Registration
This virtual event is open to the public and media, with registration. 

Media Contact
Jason Lucas
Communications Manager
Johns Hopkins SAIS
+1 (202) 663-5620
jlucas27@jhu.edu 

About the Speaker 
Fiona Hill is currently in her third stint at Brookings Institution, presently serving as a Robert Bosch Senior Fellow in the Center on the United States and Europe. From 2017 to 2019, she served as Deputy Assistant to President Donald Trump and Senior Director for European and Russian Affairs on the National Security Council. Before joining the National Security Council in 2017, Hill spent eight years as a senior fellow and director of the Center on the United States and Europe at Brookings Institution.
 
From 2006 to 2009, Hill served as National Intelligence Officer for Russia and Eurasia at the National Intelligence Council. Before joining Brookings Institution in 2000, Hill was Director of Strategic Planning at the Eurasia Foundation in Washington, DC, and held several positions, from 1991 to 1999, directing technical assistance and research projects at Harvard University's John F. Kennedy School of Government. During this period, she was associate director of the Strengthening Democratic Institutions Project, director of the Project on Ethnic Conflict in the Former Soviet Union, and coordinator of the Trilateral Study on Japanese-Russian-U.S. Relations.
 
A frequent commentator on Russian and Eurasian affairs, Hill has researched and published extensively on Russia, the Caucasus, Central Asia, regional conflicts, energy, and strategic issues. Hill has co-authored books with Clifford Gaddy, senior fellow at Brookings Institution, including two editions of Mr. Putin: Operative in the Kremlin and The Siberian Curse: How Communist Planners Left Russia Out in the Cold were published by Brookings Institution Press in 2015, 2013, and 2003, respectively. Her monograph, Energy Empire: Oil, Gas and Russia's Revival, was published by the London Foreign Policy Centre in 2004. Hill is also a member of the Council on Foreign Relations and a Eurasia Foundation board member. 

Dean's Speaker Series
The Dean's Speaker Series is the highest profile speaker series at Johns Hopkins SAIS. The series will host a diverse array of prominent international affairs practitioners and business leaders for insightful perspectives and thought-provoking discussions on international relations, leadership and other relevant topics that impact our focus areas. This fall will feature distinguished experts around themes such as American Foreign Policy and the 2020 Election, International Order after Coronavirus, Targets of Opportunity in the Global Arena, and Race Relations, Civic Engagement and Global Social Movements. All events require pre-registration and are free and open to the public. 

Johns Hopkins SAIS
A division of Johns Hopkins University, the School of Advanced International Studies (SAIS) is a global institution that offers students an international perspective on today's critical issues. For more than 75 years, Johns Hopkins SAIS has produced great leaders, thinkers, and practitioners of international relations. Public leaders and private sector executives alike seek the counsel of the faculty, whose ideas and research inform and shape policy. Johns Hopkins SAIS offers a global perspective across three campus locations: Bologna, Italy; Nanjing, China; and Washington, D.C. The school's interdisciplinary curriculum is strongly rooted in the study of international economics, international relations, and regional studies, preparing students to address multifaceted challenges in the world today.
 
For more information, visit sais.jhu.edu or on Twitter @SAISHopkins
 
###