Johns Hopkins SAIS to host Jennifer Nuzzo, lead epidemiologist for the Johns Hopkins Coronavirus Resource Center, for a virtual conversation with Dean Eliot Cohen on April 20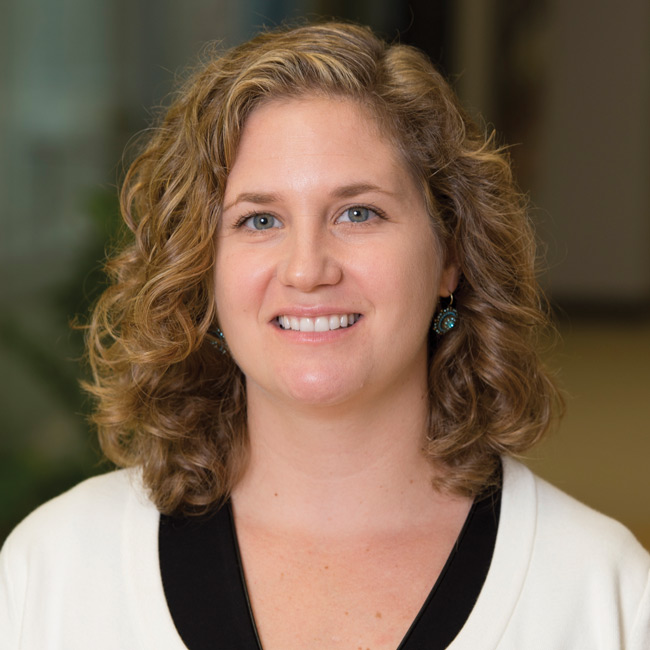 MEDIA ADVISORY
Johns Hopkins SAIS Dean Eliot A. Cohen will host Jennifer Nuzzo, lead epidemiologist for the Johns Hopkins Coronavirus Resource Center, as part of the Dean's Speaker Series on Tuesday, April 20. Nuzzo, who co-developed the
Global Health Security Index
, will join Cohen for a discussion on the global dimensions of COVID-19. 
Cohen and Nuzzo will examine the need for international cooperation to continue combating coronavirus and ensure preparedness for future pandemics. This conversation will also focus on how the U.S. COVID-19 response compares to other countries. 
Speakers
Eliot A. Cohen
Dean, Johns Hopkins SAIS
 
Jennifer Nuzzo
Senior Scholar, Johns Hopkins Center for Health Security
Associate Professor, Johns Hopkins Bloomberg School of Public Health 
 

Time and Date
Tuesday, April 20, 2021
2:00 p.m.-3:00 p.m. EDT 

Registration
This virtual event is open to the public and media, with registration. 

Media Contact
Jason Lucas
Communications Manager
Johns Hopkins SAIS
+1 (202) 663-5620
jlucas27@jhu.edu 
 

About the Speaker
Jennifer Nuzzo is the lead epidemiologist for the Johns Hopkins COVID-19 Testing Insights Initiative housed within the Johns Hopkins Coronavirus Resource Center. She is a senior scholar at the Johns Hopkins Center for Health Security, an associate professor in the Department of Environmental Health and Engineering and Department of Epidemiology at the Johns Hopkins Bloomberg School of Public Health, and a Senior Fellow for Global Health at the Council on Foreign Relations.
 
An epidemiologist by training, Nuzzo's work focuses on pandemic preparedness, outbreak detection and response, and health systems as they relate to global health security, biosurveillance, and infectious disease diagnostics. Together with colleagues from the Nuclear Threat Initiative and the Economist Intelligence Unit, she co-developed the Global Health Security Index, which benchmarks 195 countries' public health and healthcare capacities and capabilities, their commitment to international norms and global health security financing, and their socioeconomic, political, and environmental risk environments. Nuzzo also directs the Outbreak Observatory, which conducts, in partnership with frontline public health practitioners, operational research to improve outbreak preparedness and response. Previously, she conducted research related to the Affordable Care Act, tuberculosis control, foodborne outbreaks, and water security.
 
Nuzzo has been widely quoted by national media for her expertise related to the implications of the coronavirus, including the nation's testing ability. She is associate editor of the journal, Health Security. Nuzzo also advises national governments and for-and non-profit organizations on pandemic preparedness and response. She has served as a member of the U.S. Environmental Protection Agency's National Drinking Water Advisory Council (NDWAC) and its water security working group. Nuzzo previously served as a consultant to the National Biosurveillance Advisory Subcommittee. 

Dean's Speaker Series
The Dean's Speaker Series is the highest profile speaker series at Johns Hopkins SAIS. The series will host a diverse array of prominent international affairs practitioners and business leaders for insightful perspectives and thought-provoking discussions on international relations, leadership and other relevant topics that impact our focus areas. This fall will feature distinguished experts around themes such as American Foreign Policy and the 2020 Election, International Order after Coronavirus, Targets of Opportunity in the Global Arena, and Race Relations, Civic Engagement and Global Social Movements. All events require pre-registration and are free and open to the public. 

Johns Hopkins SAIS
A division of Johns Hopkins University, the School of Advanced International Studies (SAIS) is a global institution that offers students an international perspective on today's critical issues. For more than 75 years, Johns Hopkins SAIS has produced great leaders, thinkers, and practitioners of international relations. Public leaders and private sector executives alike seek the counsel of the faculty, whose ideas and research inform and shape policy. Johns Hopkins SAIS offers a global perspective across three campus locations: Bologna, Italy; Nanjing, China; and Washington, D.C. The school's interdisciplinary curriculum is strongly rooted in the study of international economics, international relations, and regional studies, preparing students to address multifaceted challenges in the world today.
 
For more information, visit sais.jhu.edu or on Twitter @SAISHopkins
 
###