Johns Hopkins SAIS to host Richard Haass, president of the Council on Foreign Relations, for a virtual conversation with Dean Eliot Cohen on May 3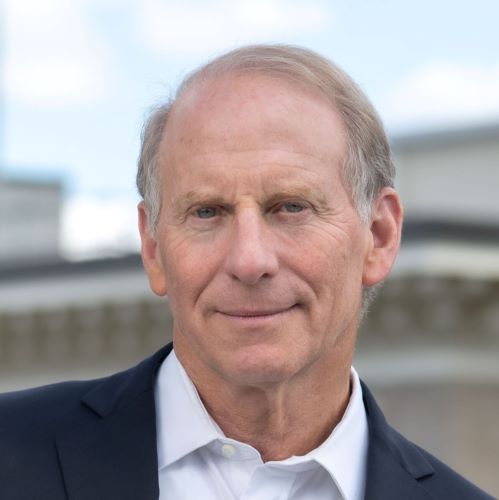 MEDIA ADVISORY
Johns Hopkins SAIS Dean Eliot A. Cohen will host Richard Haass, president of the Council on Foreign Relations, for a virtual conversation as part of the Dean's Speaker Series on Monday, May 3. Haass, author of the 2020 New York Times bestseller The World: A Brief Introduction, will join Cohen for a discussion on the future of the Council on Foreign and Relations. Cohen and Haass will also analyze U.S. foreign policy challenges, such as troop withdrawal in Afghanistan and relations with China and Russia. 

Speakers
Eliot A. Cohen
Dean, Johns Hopkins SAIS
 
Richard Haass
President, Council on Foreign Relations 

Date and Time
Monday, May 3, 2021
11:30 a.m.-12:30 p.m. EDT 

Registration
This virtual event is open to the public and media, with registration. 

Media Contact
Jason Lucas
Communications Manager
Johns Hopkins SAIS
+1 (202) 663-5620
jlucas27@jhu.edu 

About the Speaker 
Richard Haass is a veteran diplomat, a prominent voice on American foreign policy, and an established leader of nonprofit institutions. He is in his 18th year as president of the Council on Foreign Relations, an independent, nonpartisan membership organization, think tank, publisher, and educational institution dedicated to being a resource to help people better understand the world and the foreign policy choices facing the United States and other countries. Haass has written or edited several books, including his 2020 New York Times best-selling book, The World: A Brief Introduction.
 
Haass received the 2013 Tipperary International Peace Award for his efforts promoting peace and conflict resolution while serving as the chair of the multiparty negotiations in Northern Ireland that provided the foundation for the 2014 Stormont House Agreement. In 1991, he was awarded Presidential Citizens Medal for his contributions to the development and articulation of U.S. policy during Operations Desert Shield and Desert Storm.
 
His extensive government experience includes serving as Special Assistant to President George H.W. Bush and Senior Director for Near East and South Asian Affairs on the staff of the National Security Council from 1989 to 1993. He also served as Director of Policy Planning at the U.S. Department of State, U.S. Coordinator for policy toward the future of Afghanistan, and U.S. envoy to the Northern Ireland peace process. Haass also held positions at the Department of Defense and as a legislative aid in the U.S. Senate. 

Dean's Speaker Series
The Dean's Speaker Series is the highest profile speaker series at Johns Hopkins SAIS. The series will host a diverse array of prominent international affairs practitioners and business leaders for insightful perspectives and thought-provoking discussions on international relations, leadership and other relevant topics that impact our focus areas. This fall will feature distinguished experts around themes such as American Foreign Policy and the 2020 Election, International Order after Coronavirus, Targets of Opportunity in the Global Arena, and Race Relations, Civic Engagement and Global Social Movements. All events require pre-registration and are free and open to the public. 

Johns Hopkins SAIS
A division of Johns Hopkins University, the School of Advanced International Studies (SAIS) is a global institution that offers students an international perspective on today's critical issues. For more than 75 years, Johns Hopkins SAIS has produced great leaders, thinkers, and practitioners of international relations. Public leaders and private sector executives alike seek the counsel of the faculty, whose ideas and research inform and shape policy. Johns Hopkins SAIS offers a global perspective across three campus locations: Bologna, Italy; Nanjing, China; and Washington, D.C. The school's interdisciplinary curriculum is strongly rooted in the study of international economics, international relations, and regional studies, preparing students to address multifaceted challenges in the world today.
 
For more information, visit sais.jhu.edu or on Twitter @SAISHopkins
 
###