The Johns Hopkins SAIS Strategic Studies Fall Staff Ride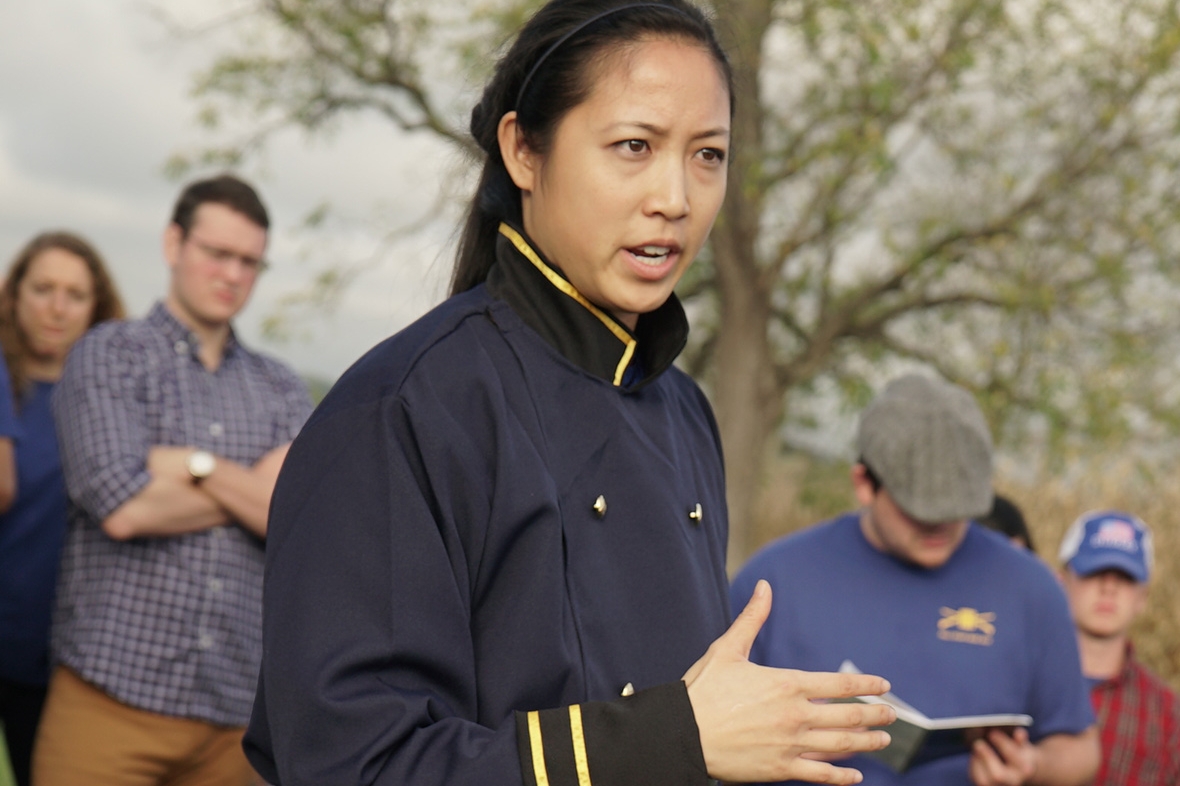 What is the human cost of using force for political objectives? How do civilian leaders interact with military leaders? How do the levels of war interact during conflict? Johns Hopkins SAIS students recently explored these questions through the study of the Maryland 1862 campaign on a two-day staff ride to Maryland and West Virginia. This campaign was Confederate General Lee's invasion of Maryland, which cumulated in the Battle of Antietam, the bloodiest single day in American history. The Union victory there provided the momentum Lincoln needed to announce the Emancipation Proclamation.
Dark and early on the morning of 14 October, staff ride participants left the school for the South Mountain Battlefield, following the same route Union forces took from Washington, DC during the campaign and then on to Harpers Ferry Battlefield the same day. On 15 October, participants examined the Battle of Antietam.
Trip participants researched and portrayed real characters from the campaign, ranging from junior enlisted soldiers to commanding generals, from farmers to statesmen. At each battlefield, participants learned from each other, discussing leadership, decision making, and conflict experiences. Participants also reflected on the human cost of the American Civil War while visiting the Antietam National Cemetery, where 4,776 Union soldiers are buried.
In exploring enduring questions of war through a historical example, this staff ride increased students' understanding of the complexities of war. It also brought together students