Making the Most of Learning; both Inside and Out of the Classroom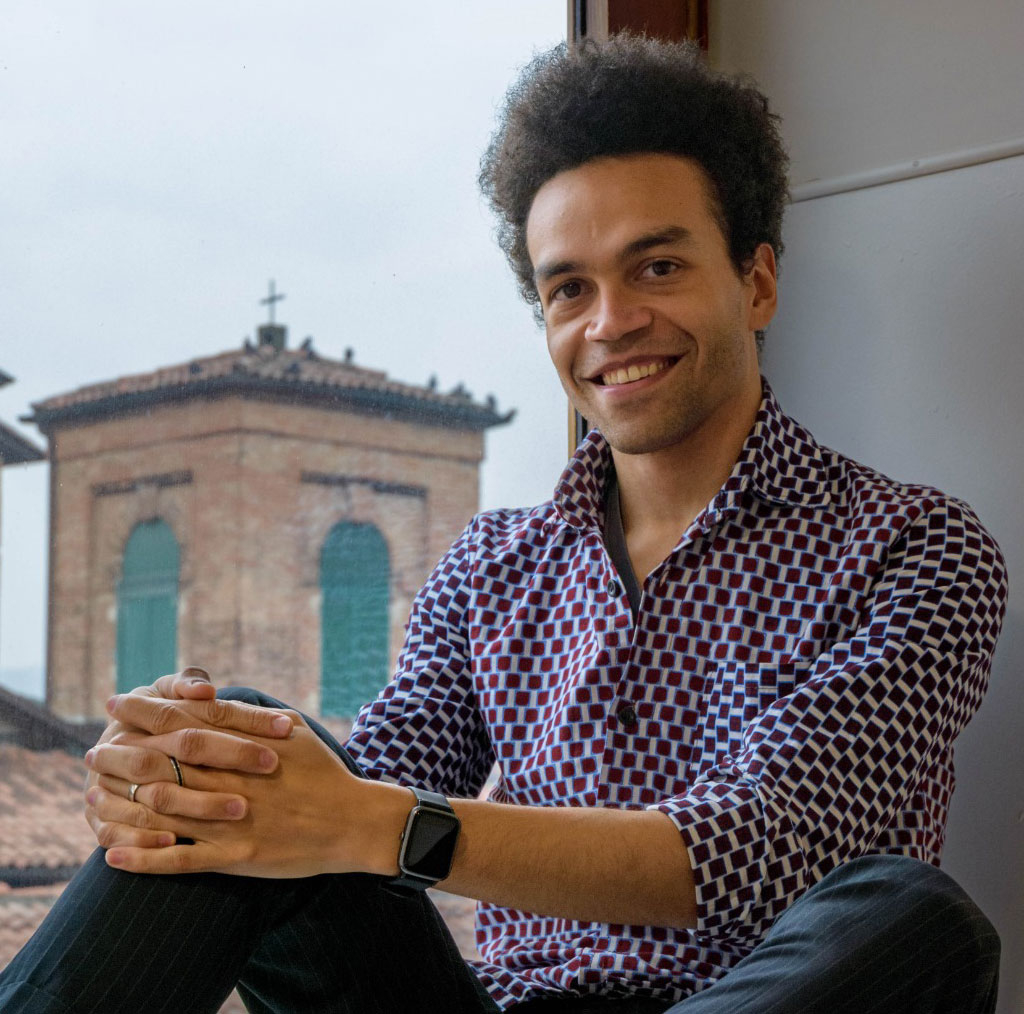 Alexander Guglia
Master of Arts in International Affairs

Alexander Guglia, a MAIA Cooperative student from the Diplomatic Academy of Vienna, discusses learning at SAIS, and how this occurs both in and out of the classroom. Guglia speaks about past events and gatherings that he has been able to join, as well as a future study trip he plans on taking.
Before joining the Johns Hopkins School of Advanced International Studies (SAIS), what were you doing?
Before coming to SAIS, I studied Law at the University of Vienna, where I focused on issues in International and European Law. I worked both in the private and public sector during and after my law studies. However, I knew that I wanted to expand my knowledge in other disciplines in order to enter the multilateral sector and work with and in Africa eventually, so another Master's in International Affairs was the perfect choice for me.

What led you to Johns Hopkins SAIS?
I am part of the cooperative degree program with the Diplomatic Academy of Vienna, where I completed my first year of International Relations. Ultimately, it was Professor Thomas Row, Chair of International History at the Diplomatic Academy, who encouraged me and gave me the push I needed to apply. Being a SAIS alum and part of the SAIS faculty himself, he obviously knew of the academic excellence which SAIS provides. Having the chance to study at two fantastic institutions to expose myself to new ideas and widen my understanding of International Relations was an opportunity I had to take.

What has been your favorite experience at SAIS and why?
One of many things that SAIS does well is connecting the classroom to the real world. I thoroughly enjoyed the various diners and study trips organized by the Professors. Most recently, I attended a study trip to Rome for Prof. Mazza's Labour Markets class in which we engaged with the UN Organisations based in Rome. Engaging with people who work on global issues makes you understand how some aspects cannot be learned in a classroom.
 
There is more to come: For our Rural Development, Gender and Social Inclusion class, we will have the opportunity to visit Georgia, where a big infrastructure project, financed by various Development Banks, is in the pipeline. Since our Professor, Arna Hartmann, has been involved in the project for a long time, we were able to quite accurately simulate the project cycle with a Board Meeting, Statements, papers etc.. Then, we will go to Georgia to engage with the various stakeholders of the project, from the Development banks to civil society and even the indigenous population which lives in the area and will be affected by the project.

It is this "extra mile" of the Professors which I highly appreciate here at SAIS.

What do you plan on pursuing after graduation? or where do you see yourself 5-10 years after graduation?
I want to leverage my academic and professional experiences to go into the field of development, specifically in Africa. At SAIS, you realise the massive range of opportunities in this particular sector. I see myself working on and eventually leading projects in Western Africa with International Organizations or Multilateral Financial Institutions. However, I think it is always important to have a certain amount of openness and flexibility at the start of your career. In any case, I am confident that SAIS has prepared me well for my future steps.

What is one piece of advice you would give to students in the process of choosing graduate schools?
Be open. Not only inside the classroom, but outside as well. The school provides an incredible amount of activities opportunities, and it is ultimately up to you to take them. I have encountered formidable professors who provided me with great advice, I have attended extremely insightful conferences on topical issues and I have met some incredibly bright and talented people here whom I can call friends.

What was one of the things you learned during your time at SAIS that transformed your perspective or way of thinking?
I want to highlight my "African Development" class with Prof. Gebremariam here since I think that his class significantly contributed to my understanding of Africa. He challenged the very idea of "development" and definitely changed my perspective on it.

He taught us that having an understanding of how law, history, economics, sociology, environment are inextricably linked when we talk about international development, is crucial, specifically in Africa. Without a doubt, this course has greatly improved my critical thinking abilities.

---
If you are looking to learn more about what it's like to be a current student at Johns Hopkins SAIS, we encourage you to schedule a virtual appointment with one of our Admissions Fellows.
Enjoyed reading Alexander's experience? Learn more about our Master of Arts in International Affairs.

Back to Student Stories