'My Choice Was Easy'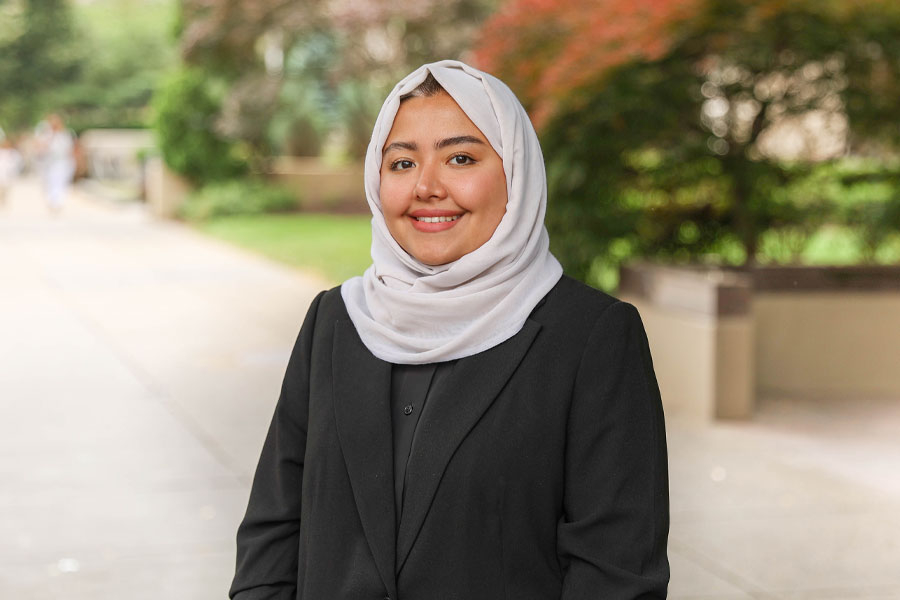 Shahad Turkistani
Home Country
: Saudi Arabia
Degree
:
Master of Arts in International Affairs
, Doctor of Philosophy (Ph.D.)
Before joining the Johns Hopkins School of Advanced International Studies (SAIS), what were you doing?
After obtaining my undergraduate degree from Temple University in Japan, I started interning at the Japanese Parliament where I developed an interest in East Asian foreign policy. I then went back to Saudi Arabia and worked in a leading think tank, researching Asian affairs. Currently, I am working as an Academic at the Prince Saud Al Faisal Institute for Diplomatic Studies at the Saudi Ministry of Foreign Affairs.
Because SAIS is one of the top schools in international relations and policy, my choice was easy.
What led you to SAIS?
I have always wanted to pursue a graduate degree in international relations and, because SAIS is one of the top schools in international relations and policy, my choice was easy. I also appreciate SAIS' strategic location in Washington, D.C. — a city that is very important in global affairs and central to decision-making. Additionally, SAIS offered a policy-oriented approach and real-time impact which was important to me when coming to the U.S.
What is your favorite SAIS tradition?
The yearly international dinner is one of the hallmark events at SAIS, aimed at celebrating the diversity of cultures at SAIS through food. I love that this event brings students together from different backgrounds in a very fun, different, exciting environment. I helped arrange the MENA Club's table with Saudi food, and we ended up winning first place!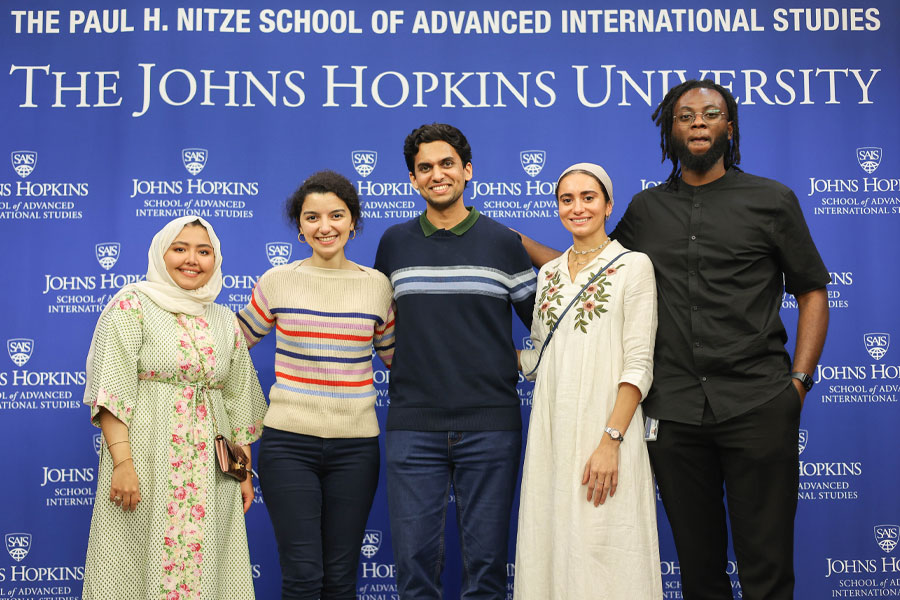 What was one of the things you learned during your time at SAIS that transformed your perspective?
Among many things, I learned that perspective matters. As future policymakers, we need to keep an open mind regarding key global issues and look at them from different perspectives. Never confine yourself to one view.
Where do you see yourself 5-10 years after graduation?
After graduation, I am starting my Ph.D. studies at SAIS to deepen my understanding of international relations and eventually return to Saudi Arabia and start my teaching career. I am keen to bring back the knowledge and international experience I have gained by studying abroad.
Outside of academics, I aspire to work with different international organizations, domestic think tanks, and policymakers — especially in the field of energy security.
Whose support has made your journey at SAIS possible?
I could not have done this without my family and friends, who stood by me along the way. I made so many friends from different backgrounds and countries that helped ease my journey at SAIS and made it much more fun!
I have also learned so much from my professors, who have really broadened my horizons. I am particularly grateful for Dr. Kent Calder who provided me with the opportunity to work at the Reischauer Center for East Asian Studies as a student researcher. During this experience, I explored various research topics within East Asia and its relations with the Middle East.
What has been your favorite experience at SAIS?
One of my memorable experiences at SAIS was when I helped host an Iftar during Ramadan in 2022. More than 50 students showed up and enjoyed the food and cultural trivia I arranged with the help of the MENA Club and Student Government Association. I love that SAIS celebrates and embraces different cultures.
We served dates and yogurt, which is a common meal after breaking the fast, and gave away 10 gifts for the first 10 trivia winners. I was surprised so many students were knowledgeable about Ramadan and Islamic culture. One of the Japanese fellows at SAIS fasted that day, in solidarity with Muslim students.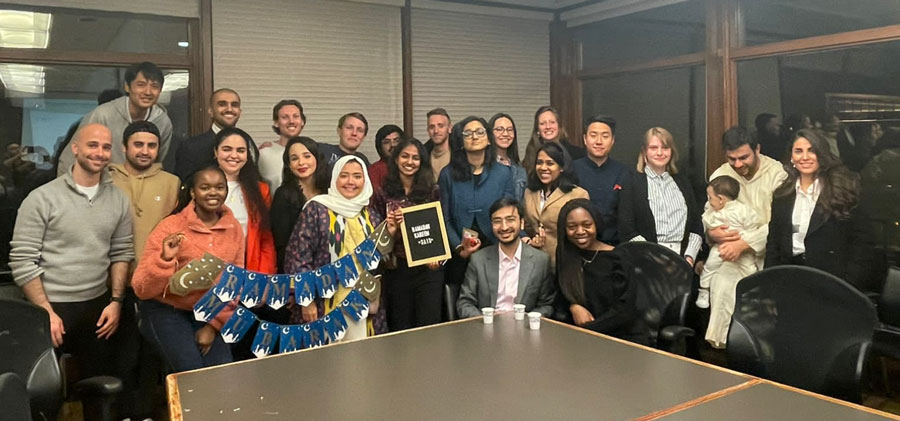 If you could give one piece of advice to new SAIS students, what would that be?
Always look ahead to what awaits you after graduation. SAIS will unlock incredible opportunities for you. You may feel overwhelmed with schoolwork, but make sure to find the right balance between enjoying your life while also working hard. It will all pay off soon.
---
If you are looking to learn more about what it's like to be a current student at Johns Hopkins SAIS, we encourage you to schedule a virtual appointment with one of our Admissions Fellows.
Enjoyed reading Shahad's experience? Learn more about our Master of Arts in International Affairs.

Back to Student Stories