No Other Program As Unique, Competitive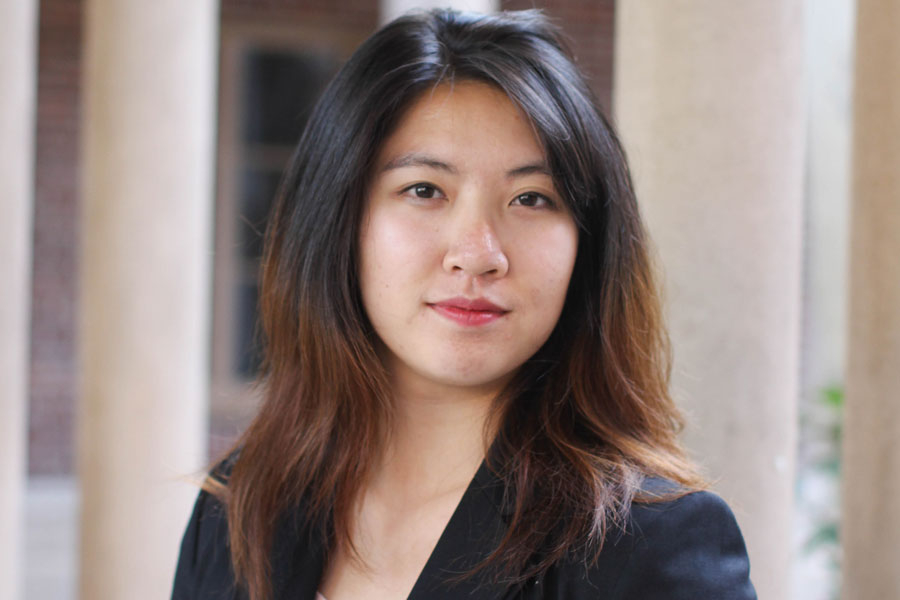 Betty Zhang Thai
MA International Relations, Hopkins-Nanjing Center Certificate
Before joining SAIS, what were you doing?
I joined SAIS after my undergraduate studies at the University of Southern California. There, I double-majored in Political Science and East Asian Languages and Cultures. I also pursued my Master Studies in Law at the same time, at USC's Gould School of Law.
During a networking event, I learned about a career in the foreign service. I applied to the Pickering Fellowship, not expecting anything, but 'lo and behold, I was accepted into the 2021 cohort and began my journey to SAIS.
No other China studies program in the U.S. offered such a special competitive opportunity.
What led you to SAIS?
I studied abroad at Peking University in 2019 and thoroughly enjoyed my time there. I sought to not only deepen my China area studies but also to study in China again. The SAIS and HNC program is really unique, allowing students to spend a year in Washington, D.C. and another in Nanjing; no other China studies program in the U.S. offered such a special competitive opportunity.
What have been your favorite experiences at SAIS?
The cookie hours and the Student Government Association-hosted happy hours! I had classes before and after the cookie hours so it was nice to see my friends for a break before classes. I remember sitting in the cafeteria area, worrying about midterms and upcoming papers. But I really enjoyed seeing my friends and catching up during those times.
Friday happy hours at SAIS always gave us an excuse to gather, eat great food, and meet new people from regional or cultural clubs. I really just loved laughing with my classmates and professors, bonding over classes, careers, weekend trips, and restaurant recommendations. They were a great way to kick off our weekends.
Another favorite was the recent experiential learning trip organized by Professor Adam Webb and Professor David Arase. We visited Singapore and Vietnam for a great learning opportunity on U.S.-China competition and The Association of Southeast Asian Nations as an organization. I'm really looking forward to future trips like this.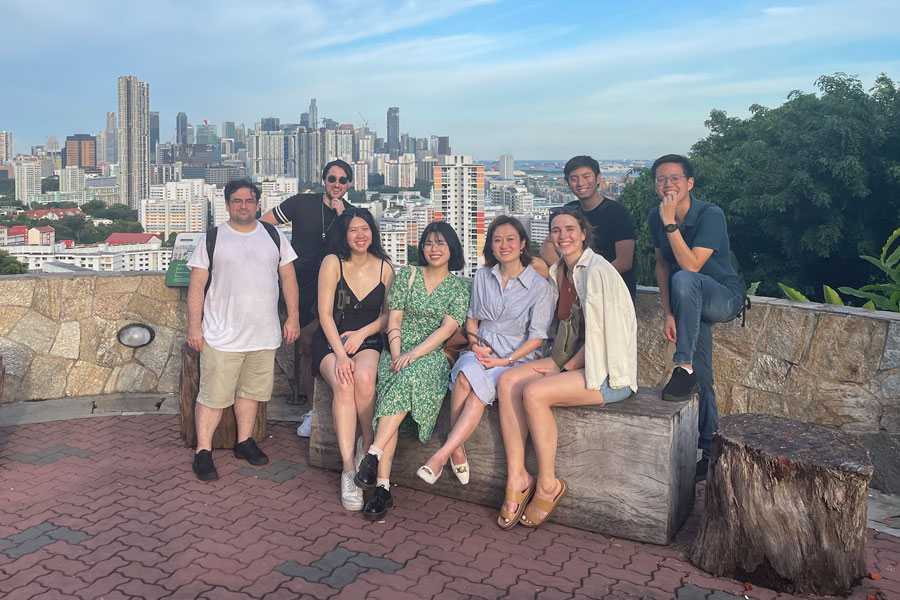 HNC students traveled to Singapore and Vietnam as part of an experiential learning trip
What do you plan on pursuing after graduation?
As part of my Pickering Fellowship, I will be joining the U.S. State Department after graduation, serving as a Foreign Service Officer for at least five years. I'm really excited about the opportunity to travel the world, learn new languages and cultures, and affect policies on a global level.
I don't have concrete plans after those five years, but I could see myself working at a think tank, going to law school for my J.D., or even completely switching it up and joining the video gaming industry.
What is your favorite SAIS tradition?
My favorite SAIS tradition is the
Cherry Blossom Ball
! I love an excuse to get dressed up with my friends and dance the night away. Last year the Student Government Association held the ball at the end of the semester, so it was a really great way to celebrate the end of the semester and finals with a big party.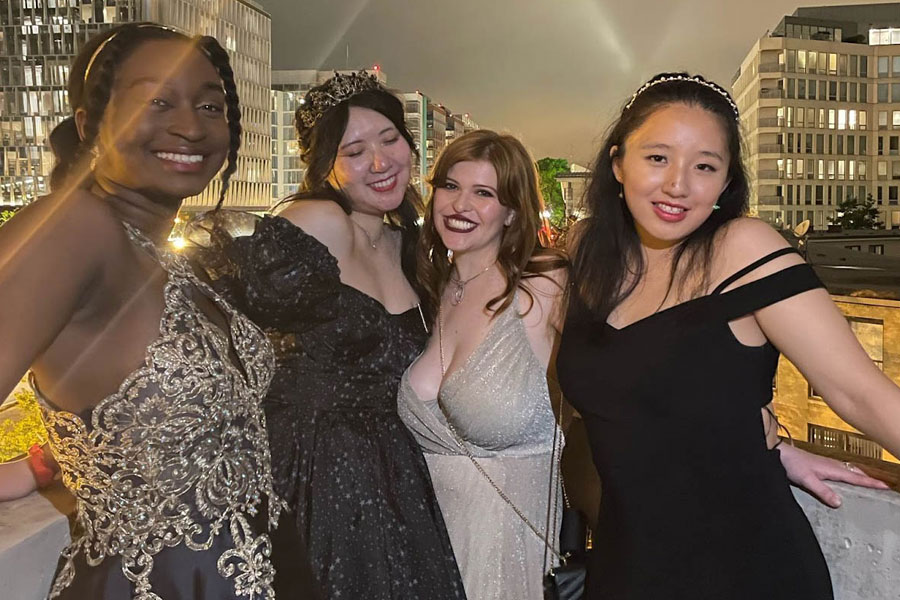 ---
If you are looking to learn more about what it's like to be a current student at Johns Hopkins SAIS, we encourage you to schedule a virtual appointment with one of our Admissions Fellows.
Enjoyed reading Betty's experience? Learn more about our Master of Arts in International Relations.

Back to Student Stories