Preparing Students for Leadership Opportunities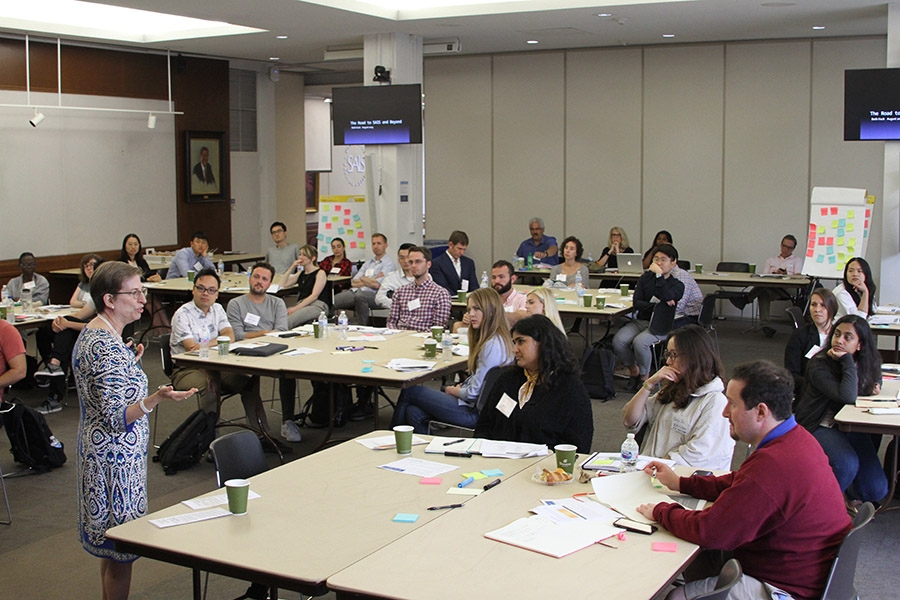 Second-year Master of Arts (MA) students looking to strengthen their leadership skills joined the school's annual SAISLeads retreat prior to the start of the fall semester. Forty-three students participated in the two-day retreat where they further explored their individual leadership styles and participated in team-building activities.

On the first day, alumna Beth Keck '84 talked to the students about her journey to graduate school and beyond. She spoke about her career progression, experiences, the challenges she faced, and retirement. Keck said there will be moments where these young professionals will have to make a tough managerial decision or be in position where they have to turn candidates down and advised them how best to go about it. She also stressed the importance of work-life balance. Later in the day, students participated in a "Survival at Sea" exercise which illustrated the effective skills of leadership.

The second day of the retreat included hands-on activities where the students examined group dynamics and the importance of trust and how it relates to leadership. The retreat came to a close with a final exercise focused on leadership under pressure and deadlines, where they students focused on honing their delegation, planning, and organizational skills.