Presenting on US-Mexico-Canada Relations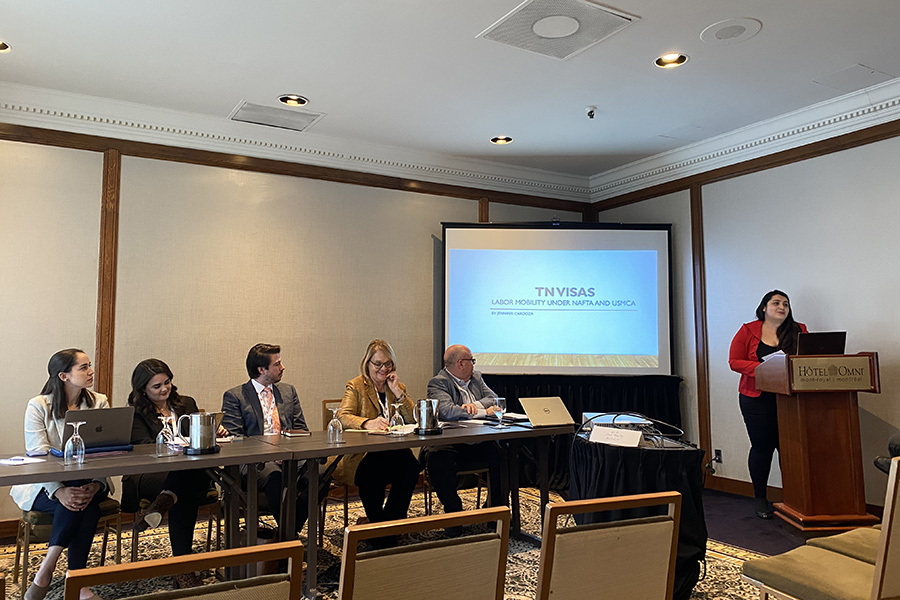 On November 15-16, eight students in the school's Canadian Studies and Energy, Resources and Environment programs traveled to Montreal, Canada for the 2019 Association for Canadian Studies in the United States (ACSUS) 25th biennial conference, where each presented a paper relevant to various issues in the United States – Mexico – Canada Agreement, such as energy, labor, automobile, and telecommunications. Three of the school's professors also joined different panels to discuss issues relevant to the US-Canada relationship and current challenges faced by the Canadian government.
 
The Johns Hopkins SAIS panels generated interests and compliments from discussants and listeners. The trip was also a valuable opportunity for students to connect with scholars prominent in their field of interests. After the presentation and panel discussions, the students had an additional opportunity to build their network through a reception with the school's alumni delegation at the conference.