Professor Jessica Fanzo Awarded COVID-19 Launchpad Grant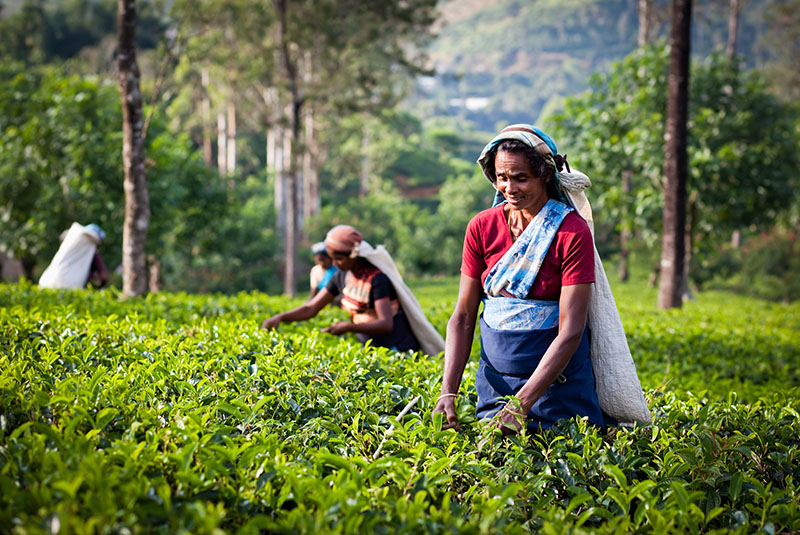 Jessica Fanzo, Bloomberg Distinguished Professor of Global Food & Agricultural Policy and Ethics, was recently awarded a $25,000 COVID-19 Launchpad Grant created by The Alliance for a Healthier World, Johns Hopkins signature initiative that integrates university-wide expertise and diverse perspectives to unlock groundbreaking knowledge in addressing unresolved global health equity challenges.
To develop the winning proposal titled, "Assessing Food Security Status Among Urban and Rural Vulnerable Groups in Sri Lanka During COVID-19," Fanzo collaborated with Andrew L. Thorne-Lyman, Associate Scientist at Johns Hopkins Bloomberg School of Public Health, and Quinn Marshall, a third-year doctoral student in the Department of International Health at Johns Hopkins Bloomberg School of Public Health.
Fanzo will oversee a project examining how the Sri Lankan government's COVID-19 policies regarding will impact the accessibility of affordable, quality food for vulnerable groups within the country. Over the next six-plus months, Marshall will collect data in Sri Lanka and work with Fanzo and Thorne-Lyman to analyze and prepare it for publication in early 2021. 
Fanzo praised the university and the Alliance for Healthier World for responding quickly to a crisis affecting global public health. She added, "it's gratifying that the grant will go toward such a meaningful project that will raise awareness of how coronavirus impacts food security."
Joining Fanzo as COVID-19 Launchpad Grant recipients are Johns Hopkins SAIS colleagues, Jonas Nahm, Assistant Professor of Energy, Resources, and Environment, Jeremy Shiffman, Bloomberg Distinguished Professor of Global Health Policy, and Johannes Urpelainen, Director and Prince Sultan bin Abdulaziz Professor of Energy, Resources and Environment.