Professor Ling Chen among 2019 Catalyst Award honorees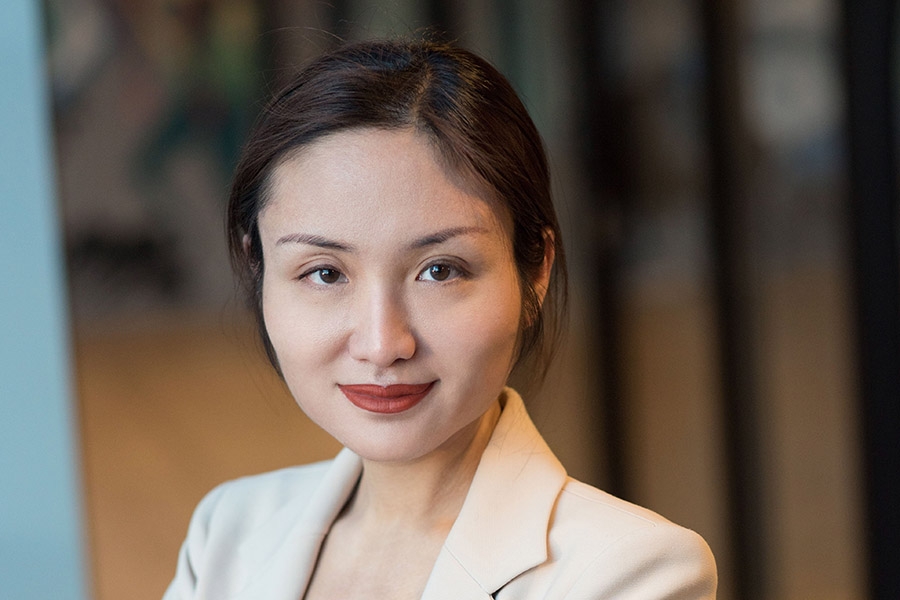 This year, 33 early career faculty members representing 26 departments were selected to receive Johns Hopkins Catalyst Awards, an honor that is accompanied by a $75,000 grant for research, mentoring opportunities, and institutional recognition. Chen will use the grant to work on her second book project, which is tentatively entitled Capitalist Authoritarianism in China.

"I am grateful to receive this grant because it will allow me to delve deeper into a topic that I am passionate about, which examines the changing relationship between the Chinese state and private entrepreneurs, such as Huawei's founder," Chen said. Additionally, she highlighted the lack of research on the influence of Chinese capitalism on the governing strategy of China under President Xi Jinping, but said she feels this book will fill the void while demonstrating how they are linked.

To conduct research for this project, Chen will take several trips to China where she will retrieve archival materials and historical documents, administer surveys, and interview business leaders and government officials. She will also work closely with several research assistants who are currently SAIS graduate students.

Previously, Chen's articles have appeared in World Development, Politics & Society, The China Journal, Review of International Political Economy, and New Political Economy. In 2018, she published her first book, Manipulating Globalization: The Influence of Bureaucrats on Business in China, which explores the political roots of government-business coalitions and policy implementation in China.

Chen joins Johns Hopkins SAIS colleagues Sarah Jordaan, Assistant Professor of Energy, Resources and Environment, and Sarah Parkinson, Aronson Assistant Professor of Political Science and International Studies, as 2019 Catalyst Award honorees. Since the award's creation in 2015, three of the school's faculty members have been selected as Catalyst Award recipients: Assistant Professor of International Development Daniel Honig, Assistant Professor of International Political Economy Matthias Matthijs, and Associate Professor of International Political Economy David Steinberg.