Reunion Weekend 2019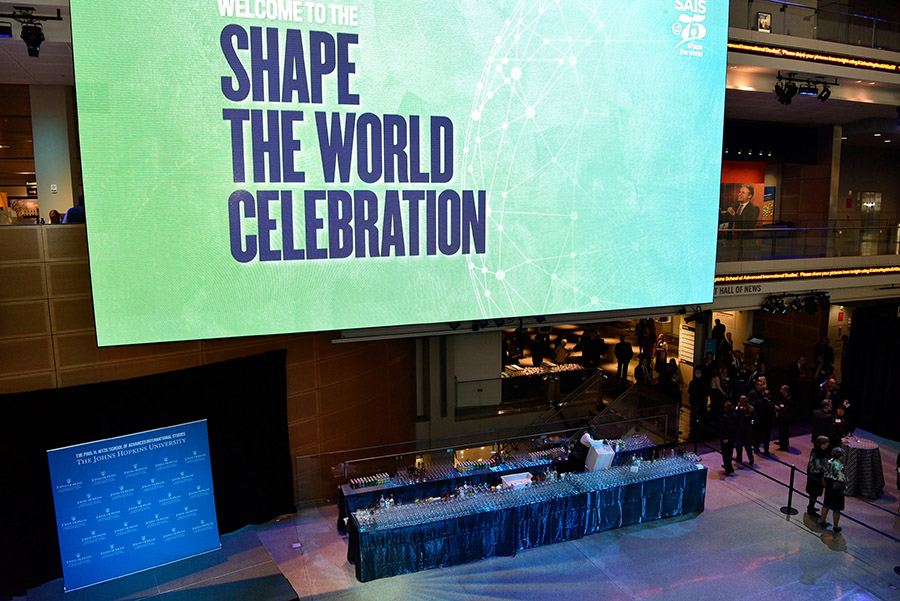 October 28, 2019

Alumni from the classes of 1969, 1994, and 2009 gathered at the Washington, DC campus to celebrate their 50th, 25th, and 10th reunions with peers and friends.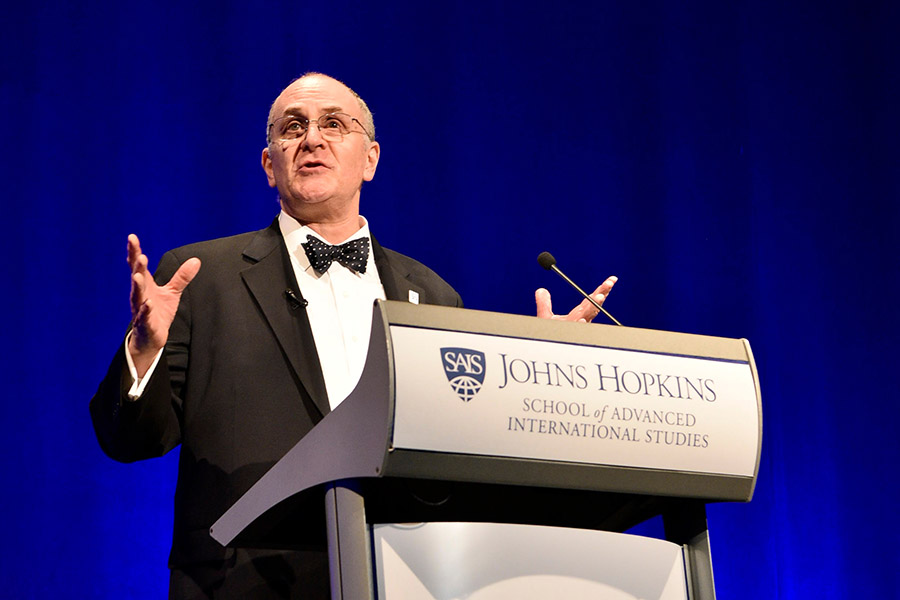 The annual reunion coincided with the school's 75th anniversary celebration, which was held on Thursday evening at the school's future home at 555 Pennsylvania Avenue, currently the Newseum building. The mood was celebratory and hopeful as Dean Eliot A. Cohen shared his vision for the next 75 years, calling on alumni to help transform the school as it diversifies its instructional formats, adds programs for students ranging from undergraduates to lifelong learners, and better integrates with our world-class university.    
A series of breakfast seminars Friday morning brought alumni back into the classroom for thought-provoking discussions. Director of Strategic Studies Mara Karlin debated civilian control of the U.S. military; Director of Energy, Resources and Environment Johannes Urpelainen examined the impact of climate change on international politics; Director of International Economics Gordon Bodnar considered what the next financial crisis will look like; and Director of China Studies Andrew Mertha examined the prospects for conflict between the U.S. and China.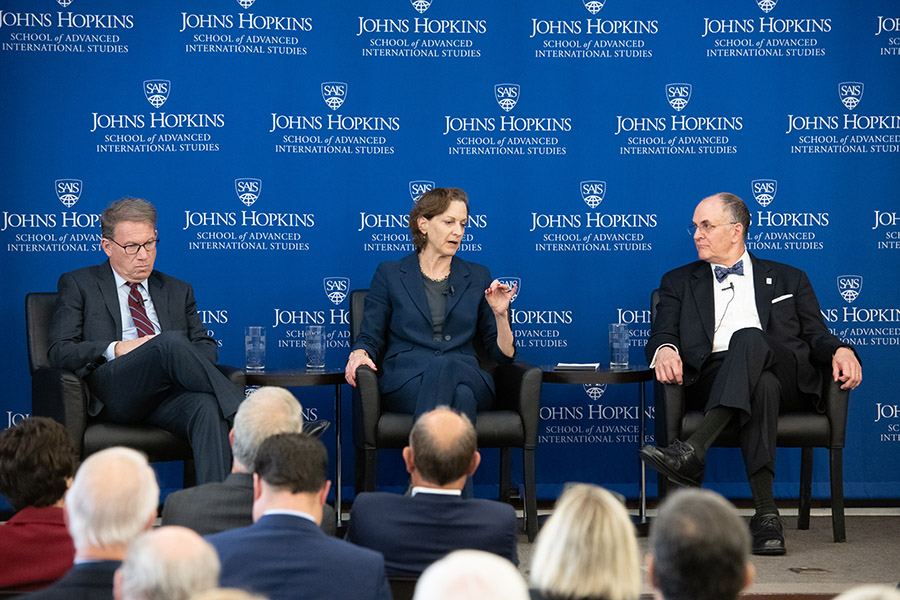 Friday's afternoon event featured Anne Applebaum, columnist at The Washington Post, SNF Agora Institute senior fellow, and associate professor of the practice of International Affairs at Johns Hopkins SAIS, and Jeffrey Goldberg, editor in chief of The Atlantic. Applebaum and Goldberg discussed the crises erupting in liberal democracies and the changing world order.   

Reunion activities continued into Saturday with tours of the campus, networking discussions, and faculty discussions. Andrew W. Mellon Professor of International Relations Charles Doran, who directs the Canadian Studies, Global History and Theory, and International Political Economy programs, Associate Practitioner-in-Residence Cinnamon Dornsife, and Director of European and Eurasian Studies Erik Jones joined a panel moderated by Dara Iserson B '08, '09, which examined the global power structure and its vulnerabilities. Professor Emeritus Michael Mandelbaum, Senior Lecturer of International Economics Jason Fichtner, and Associate Professor of the Practice of International Affairs Yascha Mounk, who is also a senior fellow at SNF Agora Institute, participated in a panel moderated by Matt Kaczmarek '09, which focused on democracy and the competing forces of nationalism and populism featured.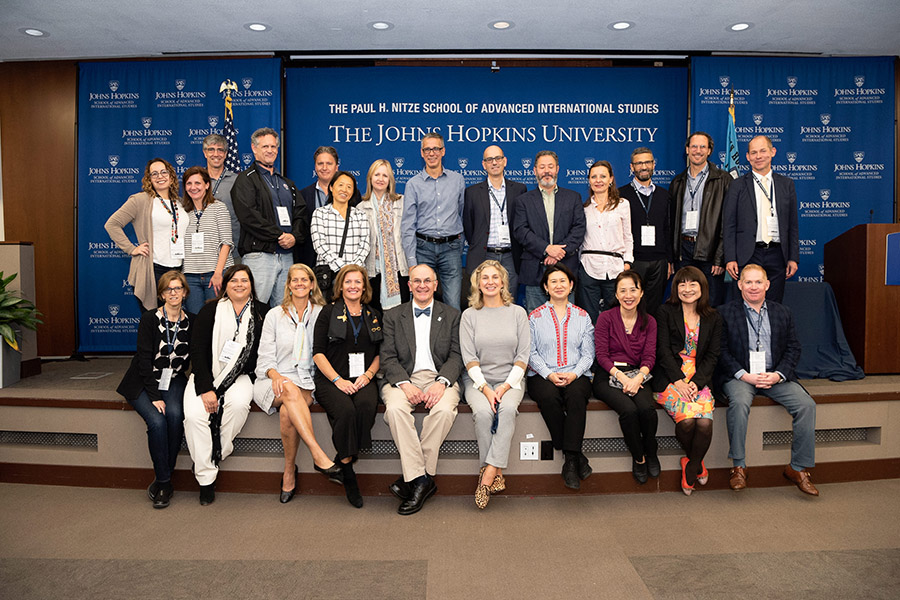 Debating the most pressing challenges facing the world today was a fitting way to celebrate the transformative education Johns Hopkins SAIS alumni received during their studies, and to build momentum for the next generation of global leaders who will follow.
For a full listing of Reunion Weekend events,
click here
.