At SAIS, Become Who You Aspire To Be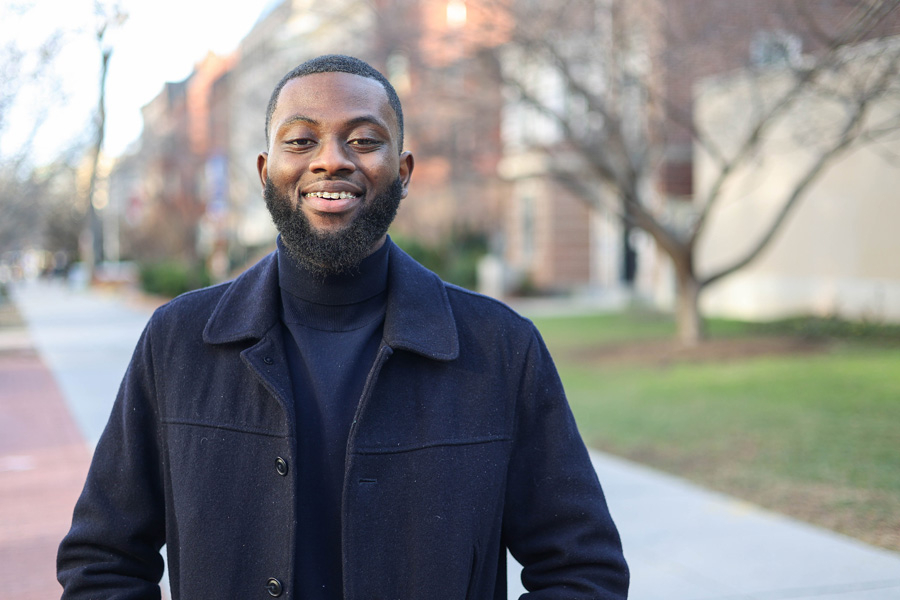 Kosi Ogbuli
Master of Arts in International Relations
Before joining the Johns Hopkins School of Advanced International Studies (SAIS), what were you doing?
Before coming to SAIS, I was an editor and policy analyst at The Economist Group. I guided the editorial direction, writing, design, and production of Economist-branded programs and research initiatives, covering a portfolio that included programs based in Africa and North America.
This work provided me with the technical foundation and the exposure to policy areas I looked to refine with a master's degree. The mentorship I received at The Economist Group inspired me to approach international relations dynamically and innovatively, bridging multimedia with policy analysis. Attending SAIS presented an opportunity to see this through.
I also expanded my book collection, raised plants, and moved across the country from California to Washington, D.C.
The community at SAIS convinced me that this is where I needed to be in order to become all I aspire to be.
What led you to SAIS?
SAIS made me an offer I couldn't refuse: Access to the SAIS network and opportunities to explore creative endeavors within the international relations space. These are really unique value propositions. Ultimately, the community at SAIS — the current students, administration, and alums — convinced me that this was where I needed to be to become all I aspire to be.
What has been your favorite experience at SAIS and why?
My favorite experience thus far at SAIS has been the fantastic conversations with peers. I came to SAIS to learn from leaders in the field. It's impressive to know that most of these leaders are my peers. Being able to break down barriers and connect on various levels with my peers has been priceless.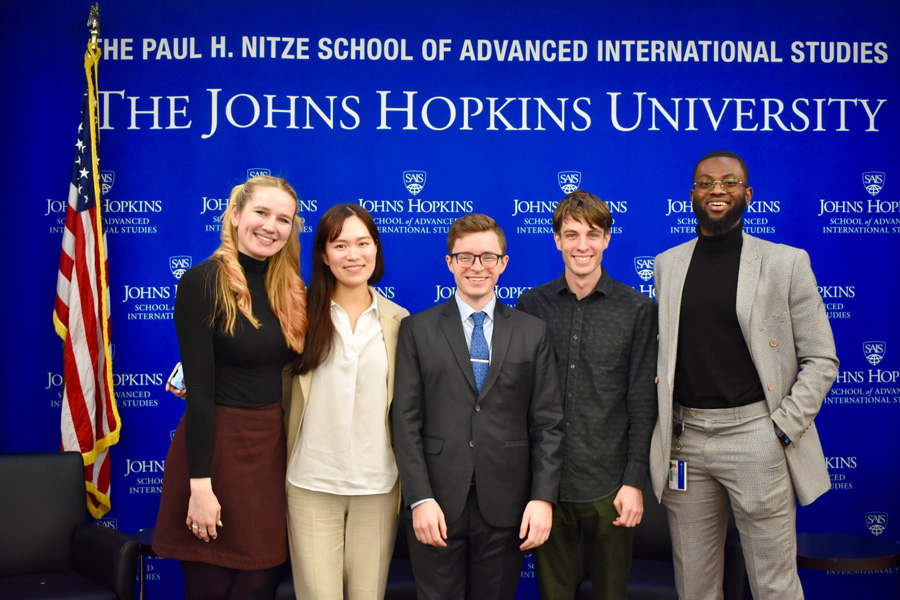 The executive board of the SAIS Review of International affairs, a student-led publication, organized a launch event for their latest edition.
Where do you see yourself 5-10 years after graduation?
Five years from now, I'll be a practicing lawyer working at the United Nations and building a news media company in Africa. My theory of change is that international law will be integral in how society functions moving forward. Technology has broken down the traditional regional and national boundaries of interactions. To ensure those historically disenfranchised are not left behind, advocating and negotiating inclusive laws and norms is a mandate I look to push forward.
In tandem with being a lawyer, I'll fulfill my dream of tying multimedia and international relations together by creating a news company. In this new interconnected world, it is necessary to deliver common facts to a divergent audience. Anchored in the global "south," this news platform will be designed to meet the moment we are in and define the moments ahead.
In 10 years, I will have done enough to retire early!
Whose support has made your journey at SAIS possible?
It truly takes a village. I can't point to just one person who made my journey at SAIS possible, but I want to thank my ancestors, my family, and the SAIS community for continuing to embrace and uplift me.
If you could give one piece of advice to prospective students, what would that be?
Be ambitious, be kind, and be about P.E.A.C.E. (Positive Energy Activates Constant Elevation).
---
If you are looking to learn more about what it's like to be a current student at Johns Hopkins SAIS, we encourage you to schedule a virtual appointment with one of our Admissions Fellows.
Enjoyed reading Kosi's experience? Learn more about our Master of Arts in International Relations.

Back to Student Stories