The SAIS Community Lasts a Lifetime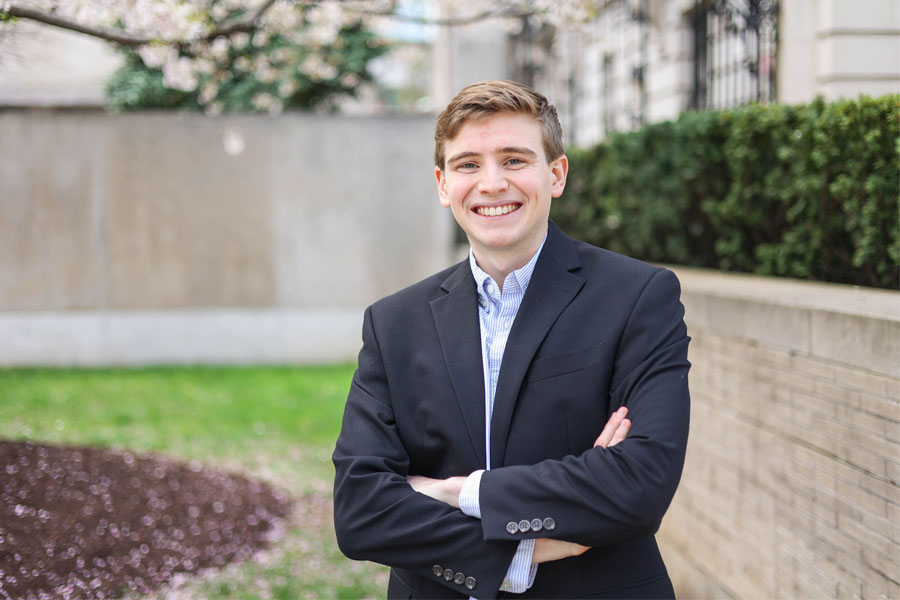 Ryan Sheets
Master of Arts in International Relations
Donald M. Payne Fellow
Before joining the Johns Hopkins School of Advanced International Studies (SAIS), what were you doing?
Before joining SAIS, I worked as the Project Assistant for USAID's Partnerships Incubator. The Partnerships Incubator is an organization dedicated to diversifying and strengthening USAID's partner base by supporting organizations around the world as they learn to engage and work with the Agency. This is an immensely challenging space, but promoting the capacity and sustainability of local organizations around the world was very rewarding.
I knew at SAIS I would be joining a program that offered more than just academic rigor.
What led you to Johns Hopkins SAIS?
After being selected as a 2022
USAID Donald M. Payne International Development Fellow
, I knew I wanted to attend the university that would best prepare me for a career as a Foreign Service Officer. I knew at SAIS I would be joining a program that offered more than just academic rigor — I would be joining a diverse student community with unparalleled resources and stellar faculty.
SAIS' location in the heart of D.C. meant that I could pursue my education in the same city where many of my class lessons are being applied by academics and policymakers alike — I wanted to be where the action is.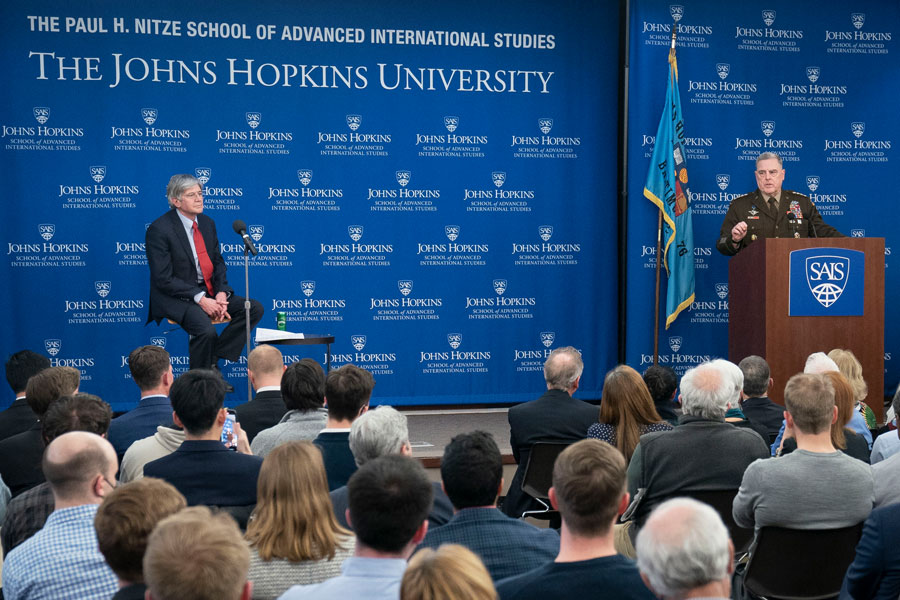 What has been one of your favorite experiences at SAIS?
I love the wide array of lectures and events held each week. These talks give students the opportunity to hear from leaders, researchers, and policymakers working on some of the world's most pressing challenges. Hearing directly from experts and practitioners and being able to engage with them is an incredible way to learn more about the concepts I'm studying in class. In particular, I loved hearing from General Mark Milley and former Ambassador to Ukraine William Taylor.
What do you plan on pursuing after graduation?
As a Payne Fellow, I will be joining USAID as a Crisis, Stabilization, and Governance Officer upon graduation. I will rely on the political, economic, and language skills I have honed at SAIS to contribute to U.S. efforts promoting human rights, global peace, and security.
What is one piece of advice you would give to prospective students?
I would tell prospective students to think about graduate school as a community you'll be joining not just for two years, but for life. An important element of my decision-making process was talking to SAIS alumni and learning about their experience. Their stories of growth, opportunity, and connection helped inspire my decision to commit to Johns Hopkins.
I encourage students going through this process to think about who they want to see alongside them in the classroom. I am always impressed by the intelligence, insight, and kindness of my classmates.
Whose support has made your journey at SAIS possible and why?
I am grateful for the many professors and professional mentors who supported my education and growth, but it is my Mom that ultimately inspired my interest in global issues and public service. Her integrity and idealism inspire me. I hope that my career will honor those values.
---
If you are looking to learn more about what it's like to be a current student at Johns Hopkins SAIS, we encourage you to schedule a virtual appointment with one of our Admissions Fellows.
Enjoyed reading Ryan's experience? Learn more about our Master of Arts in International Relations.

Back to Student Stories