The SAIS Community Makes the Impossible, Possible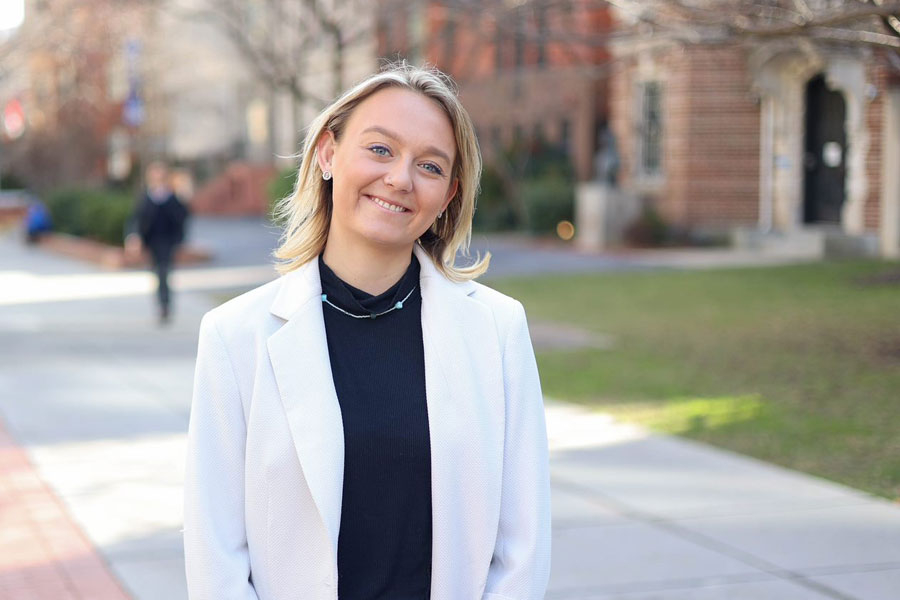 Brianna (Bri) Stinsman
Master of Arts in International Relations
, USAID Donald M. Payne International Development Fellow
May 2024
Before joining SAIS, what were you doing?
Prior to SAIS, I worked directly with humanitarian parolees and Special Immigrant Visa holders to connect them to services, find housing, and more with the International Rescue Committee.
After being selected as a 2022 USAID Donald M. Payne International Development Fellow, I graduated from Arizona State and spent the summer as a Research Fellow with the Congressional Research Foreign Affairs, Defense, and Trade Division. There, I gained a deeper understanding of Congress's role in shaping foreign policy and co-authored a report about U.S. Agent Orange/Dioxin Assistance to Vietnam.
My mentor told me, "If you want to work in the White House Situation Room, go to SAIS.
What led you to Johns Hopkins SAIS?
SAIS has an incredible reputation in the international community, world class faculty, and unmatched access to multilateral diplomatic organizations. My mentor Tim Roemer, director of the Arizona Department of Homeland Security, pushed me to choose SAIS over other institutions. He told me, "If you want to work in the White House Situation Room, go to SAIS."
What has been your favorite experience at SAIS and why?
SAIS has taught me that community makes the impossible possible. Life is all about challenging your limitations and seeking environments that catalyze your potential as a policy leader and as a person, and the 2022 Quantico Leadership Venture at Marine Officer Candidate School was the epitome of living that mission. I'll never forget this trip, "embracing the suck" with my buddies. We had an incredible group and got the chance to really understand what it means to lead marines. Ductus Exemplo!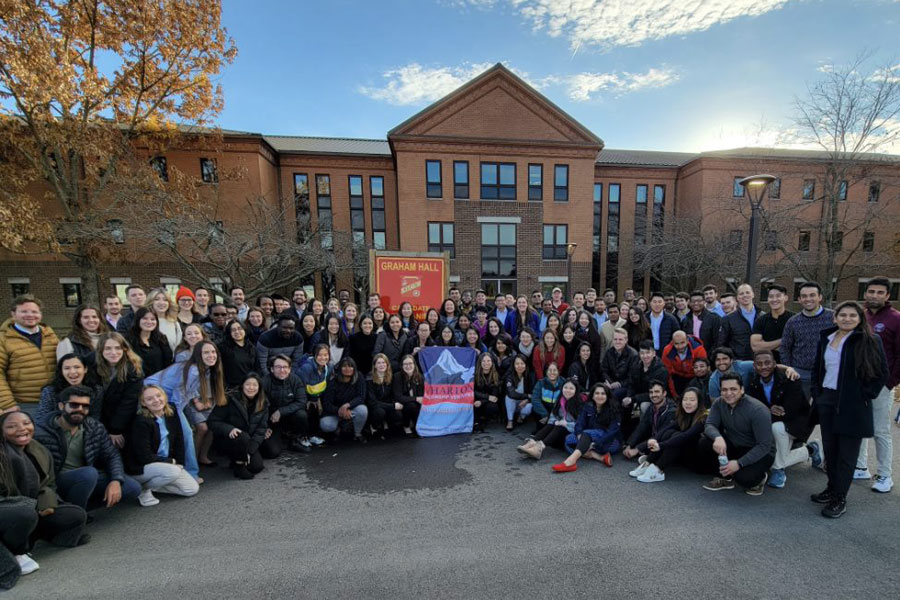 What do you plan on pursuing after graduation?
Upon the completion of my studies at Johns Hopkins SAIS I'll be joining the U.S. Foreign Service as a Humanitarian Assistance Officer with USAID, where I'll be responsible for facilitating and coordinating assistance overseas in response to international disasters such as famine, floods, war, and more.
I'm eager to utilize the strategic, economic, and cultural competencies I'm developing at SAIS to save lives and foster self-reliance in humanitarian assistance and aspire to lead USAID's Disaster Assistance Response Teams in complex humanitarian emergencies and foster collaboration in civilian-military initiatives abroad. I hope to advance critical partnerships within the United States Government and beyond through a cross-sector framework to reach the world's most vulnerable and hard-to-reach populations.
I am passionate about bridging the gaps between security and development in post-conflict spaces for sustainable capacity building while ensuring the protection of displaced peoples. As a future career diplomat, my mission is to advance U.S. national security interests, demonstrate democratic values abroad, and advance a free, peaceful, and prosperous world on behalf of the American people.
Whose support has made your journey at SAIS possible and why?
One of the most rewarding experiences early on in my SAIS journey has been serving as a Research Assistant for Dr. Nora Bensahel and Lt. General David Barno, or as we endearingly call them, Profs B&B's dynamic duo. They have truly made SAIS feel like home. I had the pleasure of supporting an upcoming publication of theirs in being in their Human Face of Battle course. Their commitment to the profession is inspiring and I really appreciate the extent they offer their resources to all their students. I also couldn't imagine surviving my studies at SAIS without the undivided support of my 2022 USAID Payne cohort and the diplomatic fellowship community.
---
If you are looking to learn more about what it's like to be a current student at Johns Hopkins SAIS, we encourage you to schedule a virtual appointment with one of our Admissions Fellows.
Enjoyed reading Brianna's experience? Learn more about our Master of Arts in International Relations.
Back to Student Stories