SAIS Community Rallies to Support Quake Survivors in Türkiye and Syria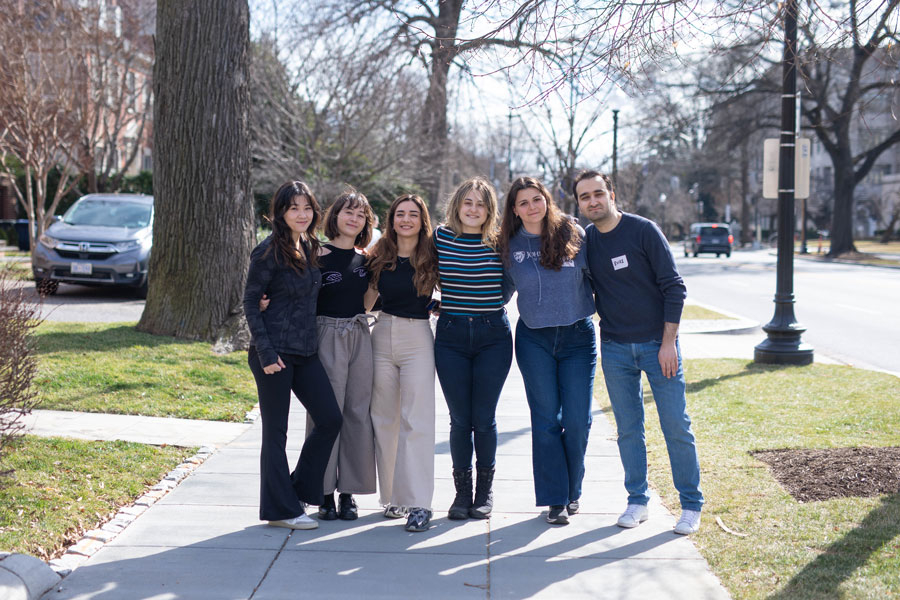 The February 2023 earthquakes in Türkiye and Syria have had a strong impact on Johns Hopkins SAIS students, alumni, faculty, and staff from around the world. "We are all deeply saddened by enormous human tragedy unfolding from devastating earthquakes in Türkiye and Syria," SAIS' Dean James B. Steinberg said in a community-wide message in the days following the disaster.
After the earthquakes, the SAIS community came together to support one another through
fundraisers
,
community relief efforts
such as volunteering at the Turkish embassy in Washington D.C., and
panel discussions
.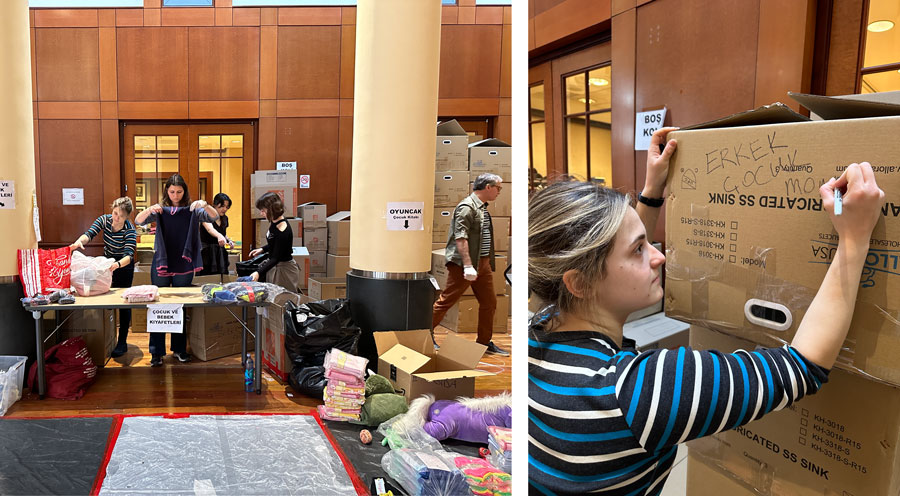 Three SAIS students shared their perspectives on the earthquakes and their impact.
"My Venture Capital and Impact Investing class has given me a new perspective on the crisis," first-year student Humay Aliyeva said. "I now understand the impact that a lack of financial inclusion can have during times of emergencies and natural disasters."
"While my studies have taught me about the geopolitics of the region, what helped me truly understand the dynamics at play right now are my fellow SAIS students," said Claire Coffinet, second-year international relations student. "Their experiences from their countries are incredibly insightful and powerful."
Much of the focus on the disaster centered around the tens of thousands of lives lost, but SAIS students pointed out that the crisis extends far beyond those staggering numbers.
We just witnessed the collapse of an ancient city.
"We just witnessed the collapse of an ancient city," Emre Yavuz, a first-year international relations student stated. "Antioch [also called Antakya] has always been a microcosm for Anatolia's rich history. The city was once visited by Alexander the Great and Julius Caesar. It was a home for Byzantines and Ottomans, and it was a haven for early Christians. Now, neither Anatolia's first mosque Habib-i Neccar, nor the Saint Peter and Paul's Church, nor the Antioch Synagogue stand."
Coffinet called attention to an overlooked consequence of the disasters, "Like many of us, I have Turkish and Syrian friends who have been impacted directly by the earthquake. And it is difficult for them to act; they must first deal with the grief and emotional trauma."
SAIS Assistant Professor of European and Eurasian Studies Lisel Hintz noted that the earthquake was not just a natural disaster — it was also a political disaster.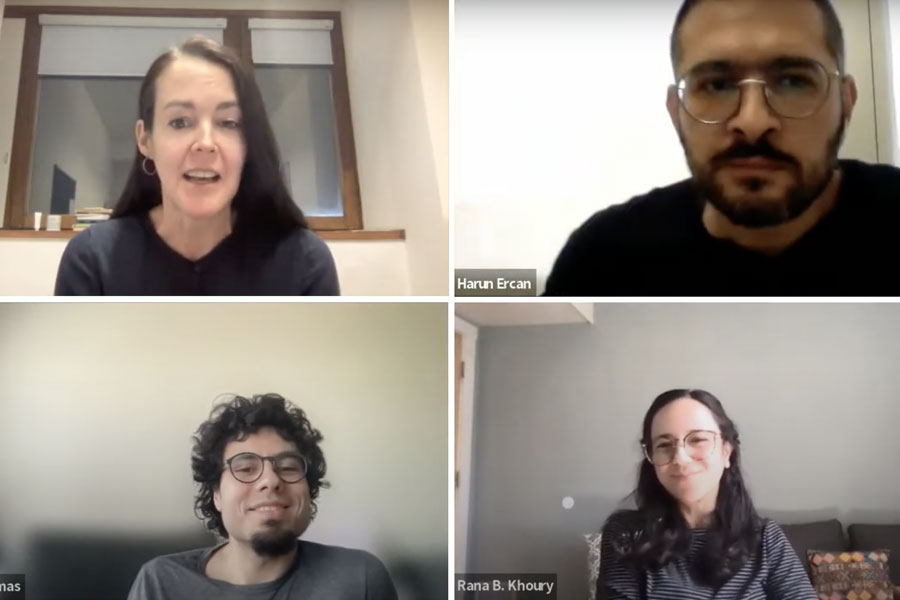 "Not just in terms of the response but in terms of who was vulnerable, in terms of how many buildings collapsed, in terms of how much construction that wasn't carried out under the kinds of permits that would ensure that those buildings were safe, and the ways in which the political elites were able to benefit from that," Hintz said during a panel hosted by the SAIS Media and Politics Initiative. "There's a lot of politics baked into this."
For those interested in providing support, the SAIS MENA Club has
curated
a list of aid organizations:
Ahbap Association
,
Molham Team
,
The White Helmets
,
Turkish Philanthropy Funds
,
Syria Relief & Development
, and the
Bridge to Türkiye Fund
.
"I commend their leadership and urge everyone to help in any way possible," SAIS' Dean Steinberg said in his message to the SAIS community.
---
Enjoyed reading SAIS community rallies to support quake survivors in Türkiye and Syria? Learn more about what Washington DC campus has to offer.
Back to Beyond the Classroom Stories