SAIS Europe Staff Ride: The Battle of Monte Cassino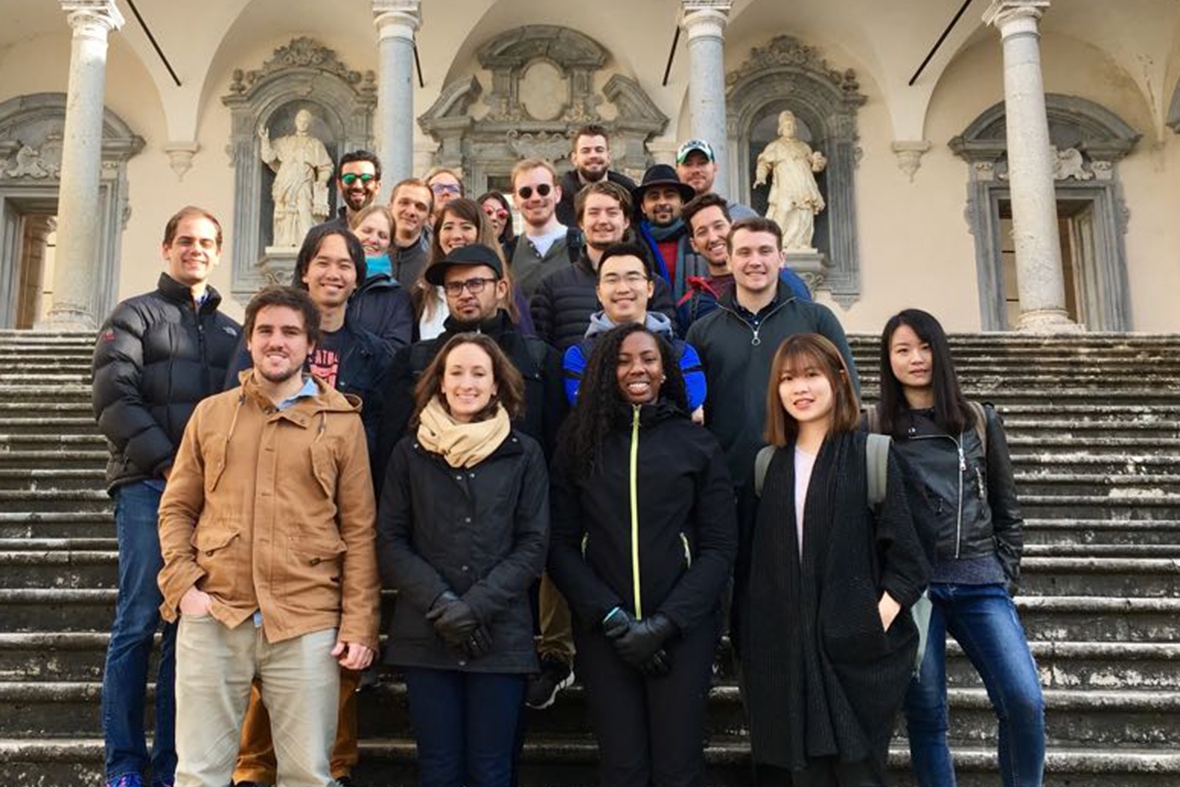 SAIS Europe students recently traveled south to Lazio in central Italy to analyze the Battle of Monte Cassino, one of World War II's most important military operations which paved the way for the Allies to take back Rome. Situated half-way between Naples and Rome, Allied forces suspected German units of using the abbey's strategic position as a key observation post.
The two-day Staff Ride allowed students to retrace steps and strategies and witness the factors that led to the unique tactical considerations of fighting a battle on a nearly 2,000 foot high mountain. The terrain and geography was a main protagonist in this historic battle and students started their journey at the top where the famed Benedictine Abbey of Monte Cassino received heavy bombardment.
The battle remains controversial, as the Allies lost 55,000 soldiers and an estimated 20,000 German soldiers were killed or wounded. Prior to the November 24-26 visit, students prepared by examining the political motivations that led up to the battle and compared military objectives with political consequences, including the moral dilemmas that came with organizing a campaign on a religious site.
Early on the second day, participants focused not only on the military concerns, but the immense human toll that remains visible today. By standing at Monte Trocchi – the last mountain before Cassino – students put into visual perspective the full spectrum of this complex battle.
Having learned lessons from previous staff ride participants and with generous support from the school's Strategic Studies Program, students were able to take advantage of the many unique opportunities that a year at SAIS Europe has to offer.