Science, Technology and International Affairs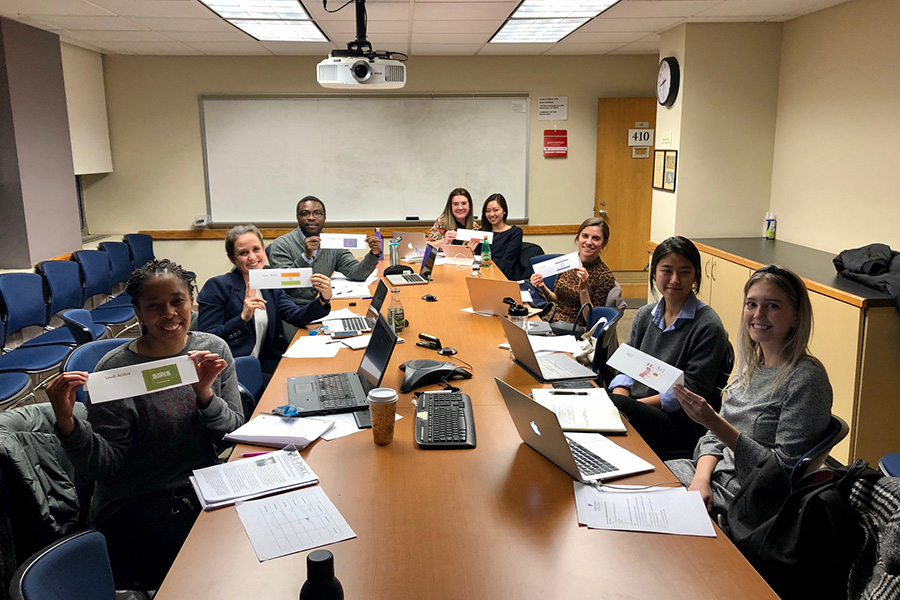 Student Participants from L to R: Tebogo Serepong, Jennifer Flanagan, Reuben Umunna, Zubeyde (Zoe) Oysul, Mariko Togashi, Deniz Houston, Seungha Lee, and Jessie Dietz

November 21, 2019

Students in Professor Sarah Jordaan's Science, Technology, and International Affairs class participated in a simulation on the peaceful use of nuclear technologies where they analyzed complex international security issues and applied their skills in a multi-cultural negotiation. The goal of the simulation was to reach an agreement between nations on Iran's peaceful use of nuclear technologies. The Joint Action Plan simulation was written by Anil Raman and Steven Smutko of the University of Wyoming.

The simulation agreement was awarded an Honorable Mention by the Collaborative Governance Initiative led by the Program for the Advancement of Research on Conflict and Collaboration at Syracuse  University's Maxwell School of Citizenship and Public Affairs. 

Every year, student are given the valuable opportunity to hone their policy analysis, critical thinking, and decision-making skills through simulations. During the simulation, students will play any number of roles--from country teams and international organizations to non-state actors and media and test their understanding of policy, political and military organizations, history, current events, and international relations.