Security Challenges in Latin America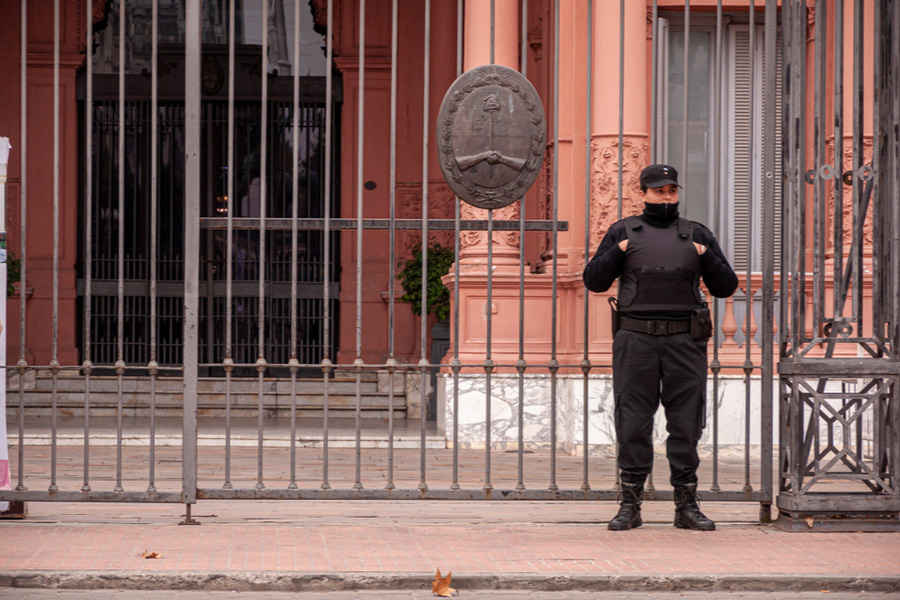 November 13, 2019

The Latin American Studies Program partnered with the William J. Perry Center for Hemispheric Defense Studies to host a discussion, Security Challenges in Latin America: Are Institutions Ready to Respond? Speakers representing eminent figures of Latin American policy focused on three pressing issues: Venezuela, the Northern Triangle, and Mexico.

In the Venezuela panel, the discussion centered on the recent institutional crisis and the spillover effects of the Maduro regime. As Venezuelans have migrated in large numbers to neighboring Colombia and other countries throughout the region, immigration policies and nation's foreign policies toward Venezuela have been under strain.

Regarding the issues in the Northern Triangle countries of Guatemala, Honduras, and El Salvador, the panel discussed the lessons learned in recent years. A high priority was given to efforts to change the culture around violence, as opposed to attacking the gangs themselves.
Furthermore, the panelists mentioned the drivers for the new wave of family migration to the United States, namely the effects of climate change and internal displacement.

In the case of Mexico, Deputy Assistant Secretary of State in the Bureau of International Narcotics and Law Enforcement Affairs (INL), Richard Glenn mentioned that while Mexican institutions have recently grown and developed and are now more prepared to confront the new security challenges, there are still substantial readiness gaps. Glenn also discussed intergovernmental cooperation between countries in Central and South America to develop their security institutions for better outcomes.