Bringing Chinese Expertise to the Military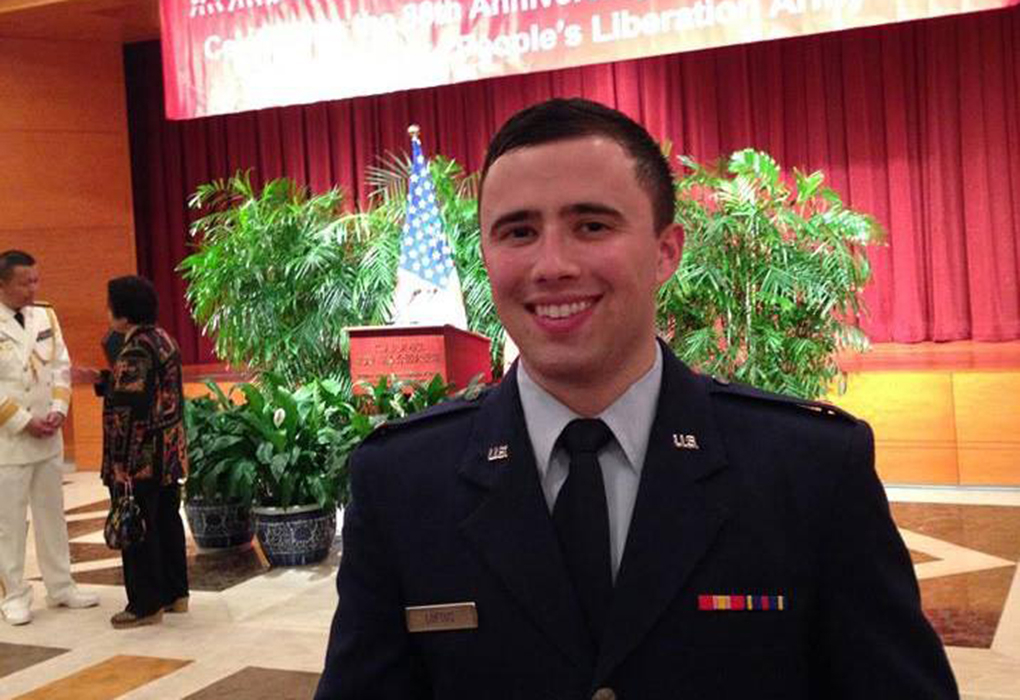 Peter Loftus
Master of Arts '17
China Studies
First Year: Hopkins-Nanjing Center
After graduating from the University of Massachusetts in 2015 and being commissioned as an officer in the US Air Force, Peter decided to continue his education. He chose Johns Hopkins SAIS for the opportunity to spend time at the Hopkins Nanjing Center (HNC), to learn from world-renowned faculty in Washington DC, and to gain a deeper understanding of the US-China dynamic from both the Western and Chinese perspective. He was also attracted by the excellent network of alumni after meeting numerous graduates when he worked at the Pentagon. The Defense Attaché of the US Embassy in Myanmar, where Peter will be working the summer of 2016, is a Johns Hopkins SAIS alumnus as well!
Peter's favorite part about Johns Hopkins SAIS has been the opportunity to interact with Chinese students and learn from Chinese professors at HNC. He has created a military affairs group on campus so that Chinese and international students can discuss geopolitics together and share candid opinions on issues pertinent to the Sino-American relationship. Peter hopes to take what he learns from this type of dialogue into his future career to help the US better understand the rationale behind the actions of the Chinese military and government.
After graduation, Peter will go into active duty in the Air Force where he hopes to become a 'China Hand' and eventually serve as a Regional Affairs Specialist in eight to10 years. In the future, Peter hopes his military experiences and understanding of China will allow him to contribute to America's policy decisions.