Building Camaraderie at SAIS Europe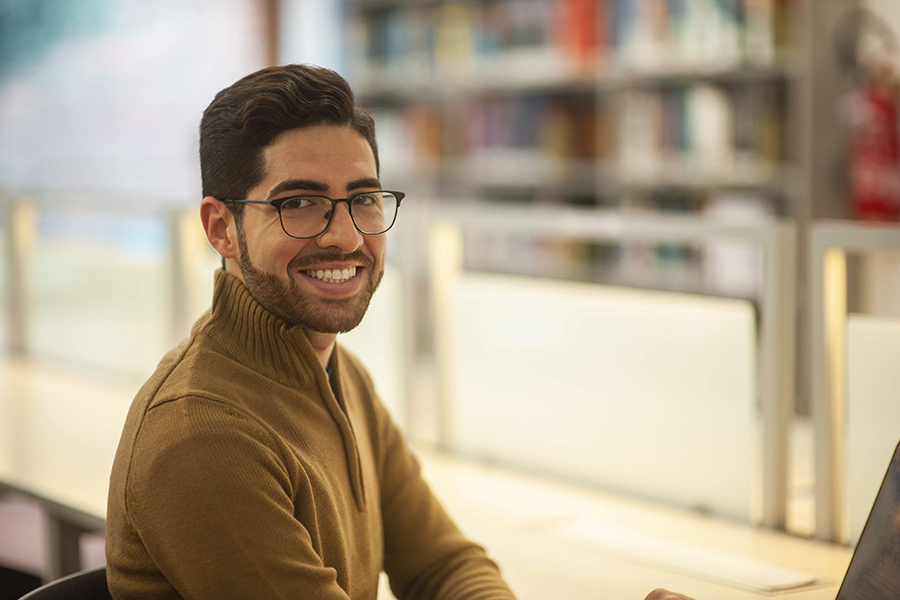 Kenneth Barragán
MA '21
Latin American Studies

Q: Why did you decide to apply to Johns Hopkins SAIS?

A: I chose Johns Hopkins SAIS not only because it housed one of the top international relations programs in the United States, but it specifically offered a much raved-about Latin American Studies program that would complement my career goal of tackling corruption within the region.

Q: What extracurricular activities are you involved with at the school?

A: Outside the classroom, I am the founding co-president of SAIS Europe's Student Diversity Coalition (SDC), which has made a significant contribution to establishing an open and welcoming community for students with a range of underrepresented identities. One event in particular was our Black History Month (BHM) celebration that took place in February. To mark the occasion, we converted our student lounge into an immersive learning space where students participated in a weekly BHM trivia and had the chance to read posted facts about prominent Black leaders and traditions from around the world. The celebration culminated in an on-campus screening and student-led discussion of I Am Not Your Negro, the documentary film based on James Baldwin's unfinished manuscript Remember This House.

Even with all of the uncertainty during the coronavirus outbreak, we are committed to ensuring that SDC remains as a supportive and welcoming community for our members. Therefore, the president of SDC at the Washington DC campus, Rachel Clayton, and I are in the process of planning a virtual happy hour to bring together the members of both campus' groups.  

Q: What are your thoughts on the student community at the school?

A: The student community at SAIS Europe is a pretty cohesive group with about 190 students representing approximately 50 different countries. As the majority of the students have limited proficiency in the Italian language, we rely on each other a lot more than a typical graduate program to get through the logistical aspects of living in a foreign country and to ensure that we have a social life outside of academics. Nevertheless, our high proportion of European students, especially the Italian students, have been absolutely amazing in helping us non-Europeans become more integrated into the Bologna community and in providing advice on how best to explore other parts of the country and continent.

Q: What do you hope to do with your degree after you graduate?

A: There are currently three sectors that I'm looking to pursue a career: The Foreign Service; Consulting; and the anti-corruption field, particularly within Latin America. Regardless of whichever ever career I ultimately pursue, I know that my Johns Hopkins SAIS degree will prepare me well for it.