Building Expertise on Africa Inside and Outside the Classroom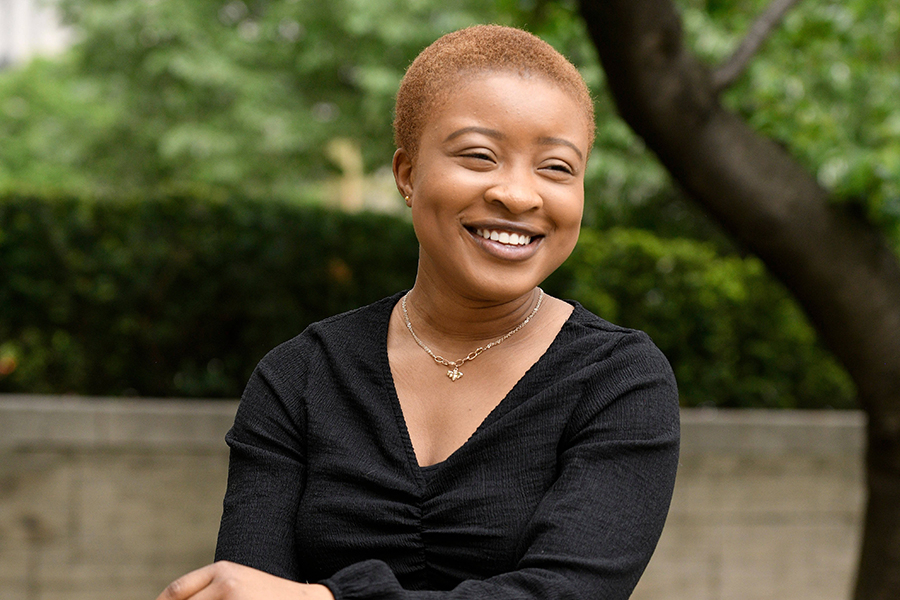 Mabel Alamu
MA '20
International Development 

Q: What encouraged to you to apply to Johns Hopkins SAIS?

A: I became interested in Johns Hopkins SAIS when two of my undergrad professors recommended the school to me because they knew I was interested in Economics and International Development, making Johns Hopkins SAIS the perfect fit for me. After researching on my own, I found that the school's area of focus on International Development is one of the strongest in the US. I was also attracted to this particular curriculum because of the practicum, which gives students the opportunity to work with real clients on the field in developing countries.
Q: What types of extracurricular activities have you been involved with as a student?
A: I have had the pleasure of serving as a club leader for the school's Africa Association Club, which aims to connect students of African descent and those interested in African affairs. Furthermore, it allows students to engage with leading policymakers and business leaders across the African continent. 

Q: Could you please tell us about opportunities you have had to build your network outside the classroom?

A: I have the opportunity to meet with leading public sector officials in Africa such as, the foreign minister of Mali, Kamissa Camara; 2019 Nigerian presidential candidates, Kingsley Moghalu and Oby Ezekwesili; and the leader of the Engagement for Citizenship and Development party in the Democratic Republic of the Congo, Martin Fayulu. 

Q: What do you hope to do with your degree after you graduate?
A: I am really interested in improving access and the quality of education and gender equality in Africa, especially in West Africa. Since attending Johns Hopkins SAIS, especially after taking the Principles of Evaluation course, I have become increasingly interested in the Monitoring and Evaluation field (M&E). With my degree I would love to evaluate programs/interventions that target education and gender equality in Africa, and I would like to contribute to improving such programs.
Back to Student Stories