Building Expertise on US-China Relations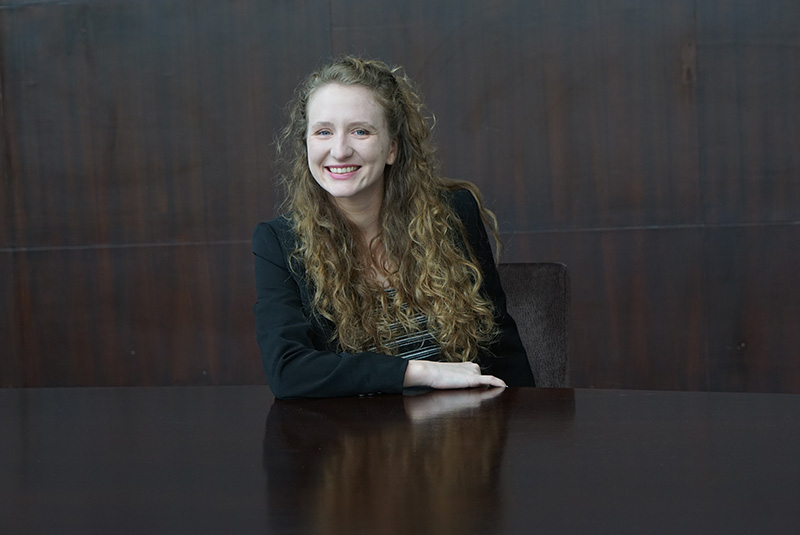 Morgan Brown
Master of Arts in International Studies '20
Morgan first became interested in China during her sophomore year of high school when she participated in an exchange program with a school in Chengdu. Traveling to China for the first time was an amazing experience for Morgan and encouraged her to continue focusing on China. Upon returning, she enrolled in Mandarin during her junior year of high school, and continued this course of study as an undergraduate in college, where she majored in Chinese Language and Literature.

As an undergraduate student, Morgan became inspired to apply to the Hopkins-Nanjing Center after an admissions representative from Johns Hopkins SAIS gave a presentation on the HNC program to her language class. Morgan particularly liked how the program offered a more extended experience in China, rather than just a study abroad program. It was also important for Morgan to have the opportunity to become fluent in Mandarin, which she was confident she would be able to achieve at the HNC by taking classes that are taught in Mandarin and by writing, researching and defending a master's thesis in Mandarin. 
When it came time for Morgan to apply to graduate schools, she only applied to the HNC because she knew it was the perfect fit for her. At the HNC, Morgan has been able to build her expertise on China through her studies and particularly her thesis, which looks at how post-1949 government policy and digitization has affected social capital and feelings of trust between Chinese citizens.
After graduation, Morgan would like pursue a career as a Foreign Service Officer of the US State Department posted in either China or Taiwan. That being said, there are so many great ways to make an impact on US-Sino relations, and she is excited to see what opportunities lie ahead.