Building My Network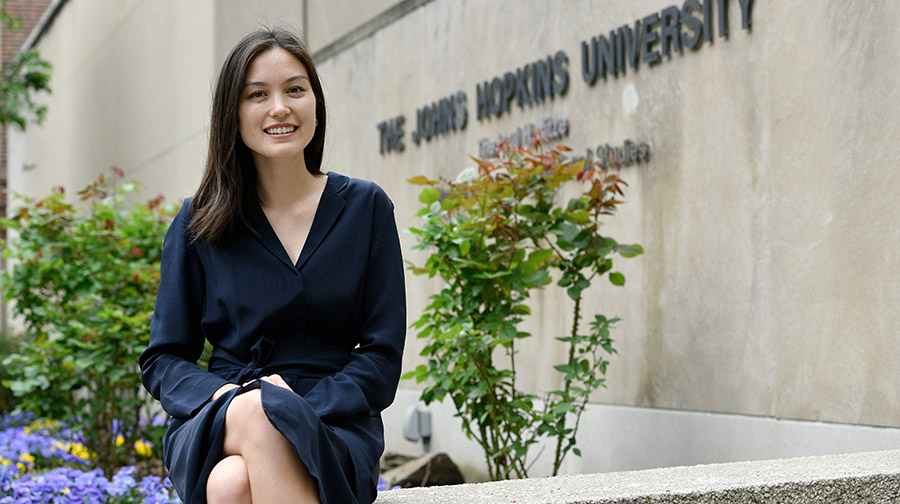 Aspasea McKenna
MA '20
International Development
 
Q: What led you to apply to Johns Hopkins SAIS?
 
A: In pursuing graduate school, I knew I wanted to leave with a strong quantitative toolkit through which to understand the impact of international development interventions. Johns Hopkins SAIS was the obvious choice for me because of its strong quantitative emphasis. Additionally, I was impressed by the International Development department's practically-oriented course offerings, like Principles of Evaluation for Development Projects and Practical Research Methods, as well as the opportunity to participate in a Development Practicum to apply these skills with a real-world client.
 
Q: What were you doing prior to attending graduate school?
 
A: My background has broadly focused on development in Southeast Asia. Just prior to attending Johns Hopkins SAIS, I worked at Asylum Access, a refugee legal empowerment organization, where I did grants management for our work in Thailand and Malaysia. Before that, I worked in Indonesia, first as a Fulbright English Teaching Assistant and then later at a local community development NGO. It was in these roles that my interests formed around monitoring, evaluation, and learning processes.
 
Q: What kinds of extracurricular activities have you been involved with while studying at the school?
 
A: A couple classmates and I started the SAIS Humanitarian Mappers club. Our goal is to advance training opportunities in geospatial information systems (GIS), and increase channels through which SAIS students can apply these skills. There is an increasing demand for GIS skills in a multitude of sectors and we hope to stir up interest in its application across campus.
 
Q: What has been one of your top experiences at the school so far?
 
A: The network. There is no shortage of ways to connect with the school's alumni. For example, I applied to a mentorship program with an alumnus who works at the intersection of data and migration response at the International Organization of Migration. We meet quarterly to discuss different aspects of this field, and she's been incredible with providing professional guidance and introducing me to people in her network.
 
Q: What do you hope to do with your degree after you graduate?
 
A: My studies at SAIS have taught me to become critical of the international development agenda and question the efficacy of development interventions. After I graduate, I want to work in a role that involves mixed-methods research to build evidence around impactful solutions to improving opportunity equity, including in employment, education, and labor migration.

Back to Student Stories