Gaining Valuable Leadership Skills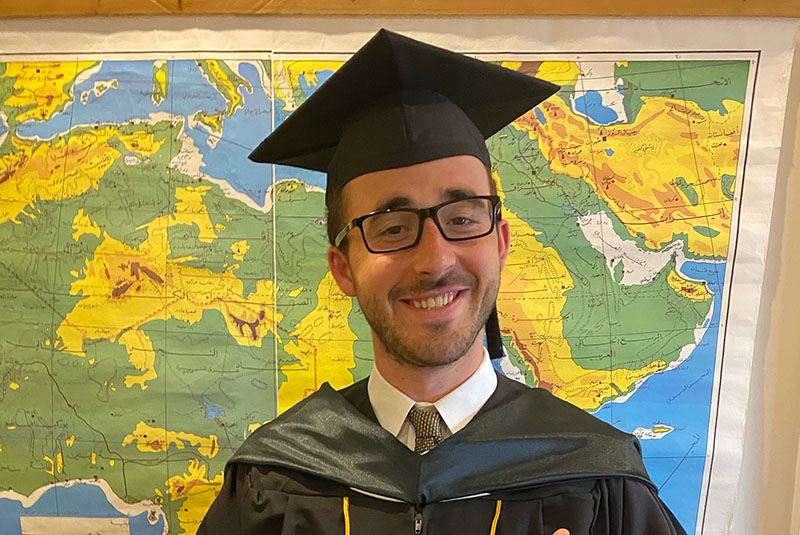 Jonathan Pearl
Middle East Studies, MA '20
Class of 2020 Student Commencement Speaker
After researching International Relations graduate schools, Johns Hopkins SAIS stood out to Jonathan for a number of reasons, which made it his top choice. Jonathan was particularly drawn to the school's curriculum, which would allow him the flexibility to customize his course of study that best fit his academic interests and career goals. Furthermore, he appreciated the school's focus on economics, which is a marketable skill in both the public and private sectors.
 
During his graduate studies, Jonathan had the opportunity to help plan and lead two week-long study trips to Israel/Palestine for fifty of his classmates. It was one of the best experiences he had as a student. Jonathan was grateful for the chance to offer his classmates a once in a lifetime trip. The benefit of serving as a co-leader was also immense. International opportunities, such as this one, ended up being one of the best parts of his graduate school experience. 
 
Another one of Jonathan's top experiences at the school was when he was hired as a research assistant in the Dean's office. In that role, he helped run an event featuring former US Secretary of State, Madeleine Albright, where he had the opportunity to meet with her up close. As someone who had just moved to Washington DC with few connections, he never thought he would have an experience like this so quickly. Another moment he valued was when he helped organize a visit to the headquarters of the Palestinian Authority in the West Bank, during the Israel/Palestine trek, to hear from a member of the executive council just a day after he and his classmates had heard from a similarly influential member of the Israeli Knesset in Jerusalem. He appreciated that the school allowed for such opportunities, and he was grateful to be able to contribute to planning and executing something this unique. 
 
After recently graduating with honors, Jonathan will be working for the American Pakistan Foundation. Longer term, he would like to join the US Department of State or US Department of the Treasury as an analyst. Public service has always been his passion, and he feels that the school has prepared him to join either the public or private sector.