A Cross-Cultural Education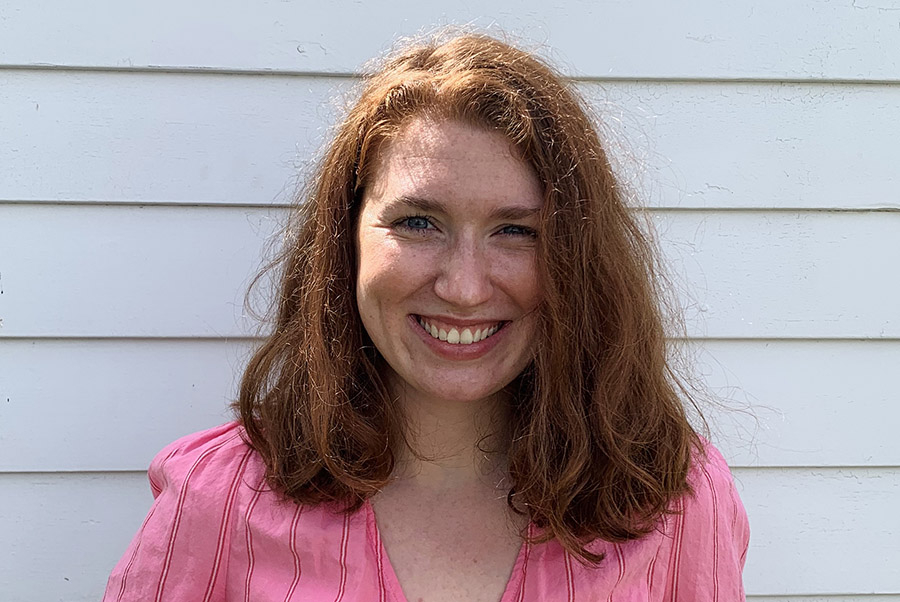 Amanda Walencewicz
HNC Certificate '20
How did you become interested in China?  
I was interested in China from an early age, which came from things like calligraphy, traditional architecture and film, these touchstones that represent Chinese culture to the average American. From the vantage point of suburban Detroit, it seemed like this radically different and kind of unknowable place. When I was offered the chance to take Chinese in high school it was an opportunity I couldn't pass up, that would finally allow me to dig a little deeper into this culture.
I made my first trip to China after my first year of studying the language, and it was sort of bewildering. There's nothing in Chinese class that can prepare you for encountering this really diverse, contradictory place. Going there made China "tangible" in a way, but also revealed how much there is to learn. I studied abroad there two more times, once for a month and once for a semester, before coming to the HNC.
What professional experiences have you had between undergrad and HNC? 
I worked as an associate producer at a small documentary film production company right after graduating, and then spent a year and a half as the communications and production assistant at the National Committee on U.S.-China Relations. At the National Committee I was able to see firsthand how the U.S.-China relationship is actually conducted and promote instances in which Americans and Chinese were collaborating or learning from each other, which definitely influenced my decision to apply to HNC.
What encouraged you to apply to the HNC? 
I was drawn to the HNC for the immersive, residential aspect of it, especially since the last time I had been in China was 2015 and I wanted to see what had changed. The idea of taking courses taught in Chinese was also a major motivating factor, as it is kind of incredible how quickly language skills deteriorate once you're out of a classroom setting.
As a certificate student, I do not have a concentration within the program, but I did want to focus on social sciences courses at the HNC, as my undergraduate background was pretty firmly in the humanities. I have enjoyed classes such as International Economics and Chinese Government and Politics because they are a different way of looking at China than through literature and film. 
What do you hope to do after you graduate?
After graduating, I hope to work in the film industry either in distribution or marketing, and my eventual goal would be to work with Chinese film within those fields. The way audiences encounter and interact with films is of great interest to me, and distribution and marketing both have the ability to influence that. China and film are significant personal and academic interests for me, and I'm always looking for a way to combine them; the fact that the Chinese film industry and film audience has taken on such immense importance in the last decade makes that more common than it has been in the past.