Developing Expertise in Global Risk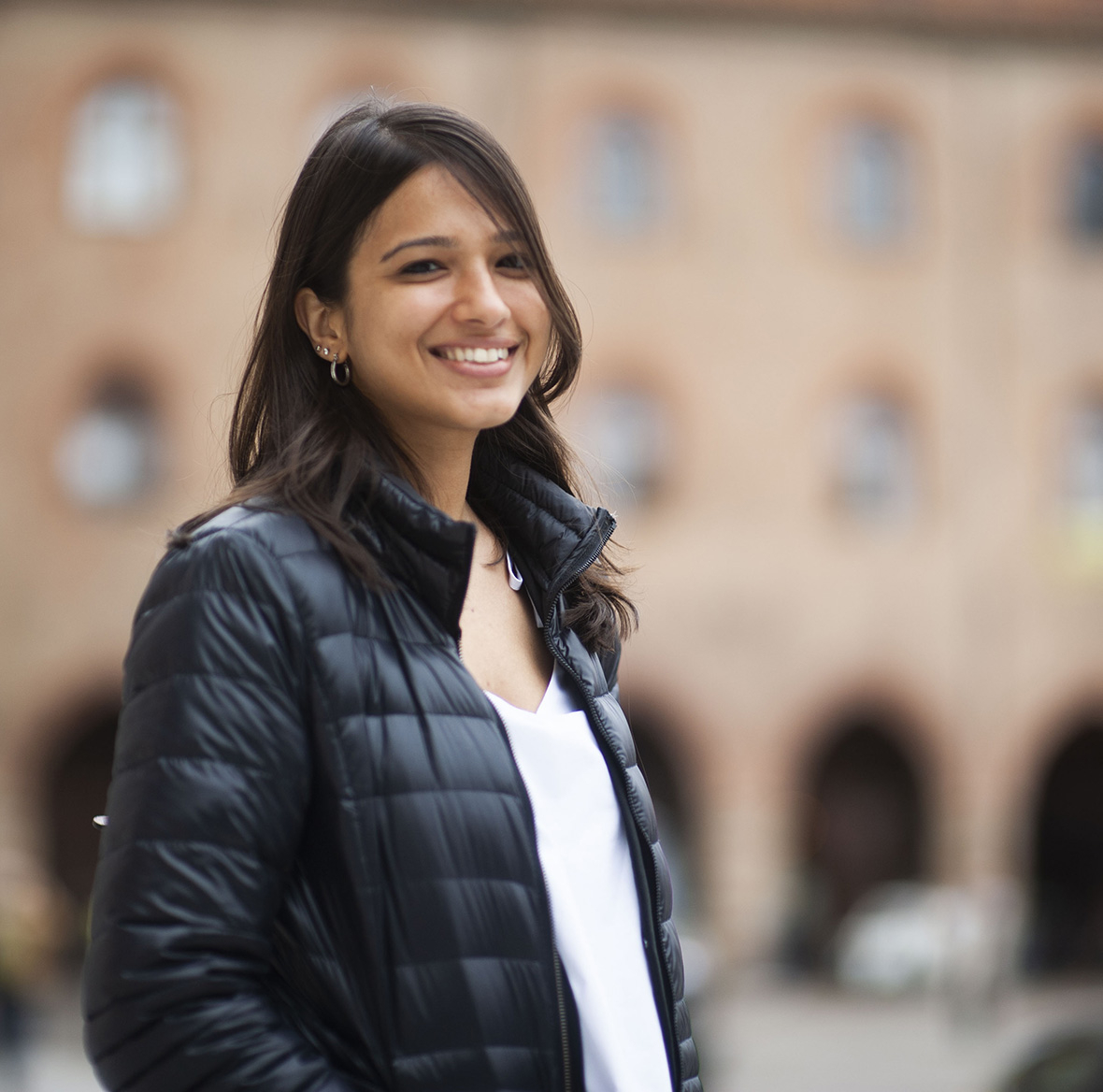 Anishka De Zylva
Master of Arts in Global Risk '19
Home Country: Sri Lanka
Anishka applied to SAIS Europe for its intellectually diverse student body and faculty, global focus, and strong alumni network. She also believed the school would offer a world-class educational experience in the heart of Europe.
Prior to attending graduate school, Anishka worked with the United Nations Development Program in Sri Lanka on a good governance project. She later joined the Lakshman Kadirgamar Institute, a think tank under Sri Lanka's Ministry of Foreign Affairs, where she worked on research and strategy linked to foreign policymaking. Anishka decided to enroll in the MAGR program to enhance her skills and specialize in risk management. Johns Hopkins SAIS happened to be one of the few schools that offered a program that tackled risk in different contexts.
The MAGR program has provided Anishka with training in highly relevant technical skills including strategic foresight/scenario planning and multi-causal political risk analysis. The curriculum is a balanced combination of courses in politics, economics and finance—three areas in which risk and uncertainty is extremely high.
Anishka's experience living in Bologna and studying at SAIS Europe has been spectacular. She finds Bologna an intellectually stimulating place and a beautiful and comfortable city to live in. During her studies, she has participated in memorable experiences beyond the classroom, such as a staff ride to Kobarid in Slovenia to analyze the WWI Battle of Caporetto.
This summer, Anishka will be working at Lamborghini in Bologna to develop a new customer segmentation strategy for the company that is in line with global trends related to the automobile and luxury markets. She hopes to gain more insight into planning and managing risks and opportunities during her internship.