An Emphasis on Diversity and Student Ambition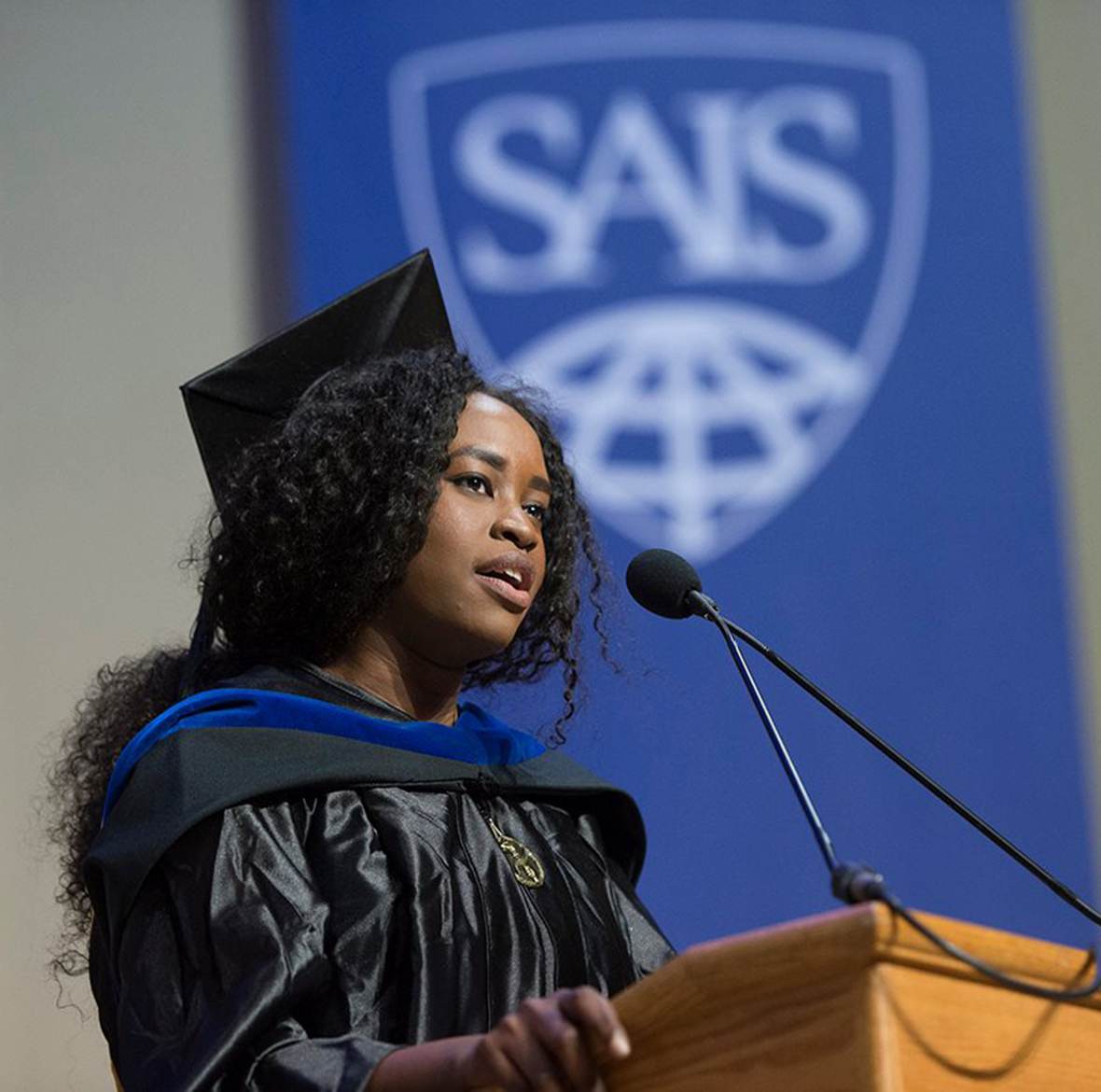 Marguerite "Mame" Tall
Master of Arts in International Economics and Finance '16
Home Country: Senegal
Mame applied to the MIEF program at Johns Hopkins SAIS because she was looking for a graduate program that would offer excellence in teaching, practical applications and a strong global alumni network, as well as advance her professional career with a focus on economics and finance.
During the academic year, Mame had the opportunity to serve as a teaching assistant for Professor Roger Leeds' course, 'Private Equity in Emerging Markets,' which she describes as one of the highlights of her graduate school experience. As someone who merely wanted to take the class but ended up being offered the TA position, Mame felt honored. It proved to be a very demanding assignment and a tremendous learning opportunity that provided her with a lot more clarity on the subject, while also earning her an invaluable mentor in Dr. Leeds.
Mame also had the distinguished honor to serve as the school's 2016 student commencement speaker selected by the student body, where she reflected upon the rich diversity among the students and their ambition to challenge complex global problems. As Mame pointed out "We wonder, we ponder, we test, we regress, we model, we challenge, we debate, we argue. That's the Johns Hopkins SAIS I have lived through."
Currently, Mame is serving as a consultant to the World Bank and will continue working there post-graduation. In the future, Mame plans to work in private equity and infrastructure financing for Sub-Saharan Africa.