An Enriching Education Through Experiential Learning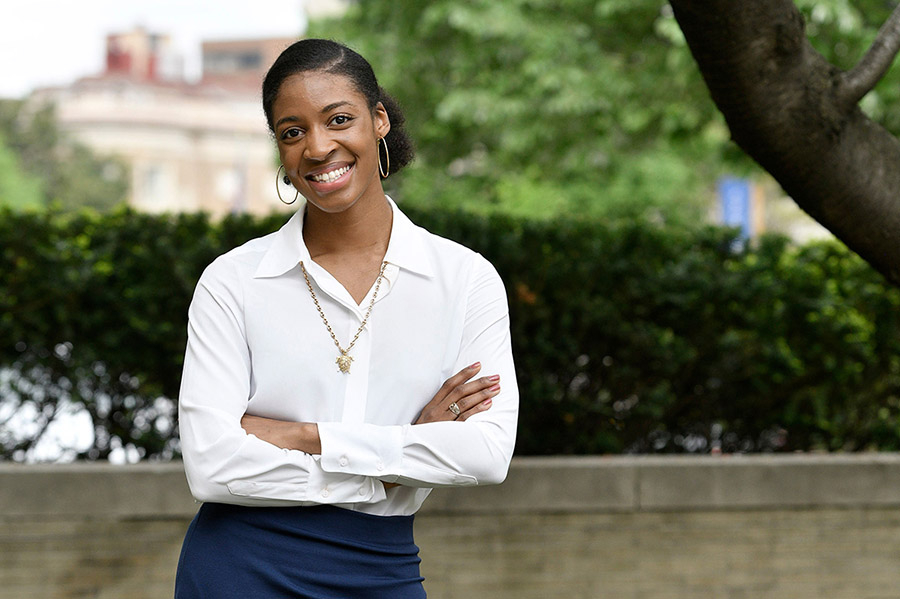 Jasmine, who is studying Conflict Management at Johns Hopkins SAIS, applied to the school because she was looking to begin a career focused on diplomacy. The school's curriculum seemed the best equipped to help her along the way to achieve that goal.

While in graduate school, Jasmine has had the exciting opportunity to participate in the Conflict Management program's Crisis Simulation. For this activity, she helped construct a game to test the conditions, motivations, and  methods by which norms might be upheld or violated. In addition to this, Jasmine has really enjoyed her courses, particularly the ones that target the core elements of what she has been hoping to learn and has allowed her to put some of her analytical skills into practice.
One of her courses that included a policy consulting practicum and another course on international mediation has been the highlights of her studies. In the policy consulting practicum, she appreciated that she was allowed freedom of thought and execution to serve an important client with a real-world challenge. In the mediation course, Jasmine was challenged to think about every facet of conflict. Having worked in a mediation office at that time, she valued seeing the teachings from the classroom translate into her real-world work experience.
After graduating, Jasmine would like to pursue a career as a diplomat. She intends to apply her prior work experience in a non-profit mediation office to the public sector. She also hopes to serve as a Foreign Service Office for the US Department of State for a period of time and will decide where the path will lead from there.
Back to Student Stories