Enriching Student Life on Two Continents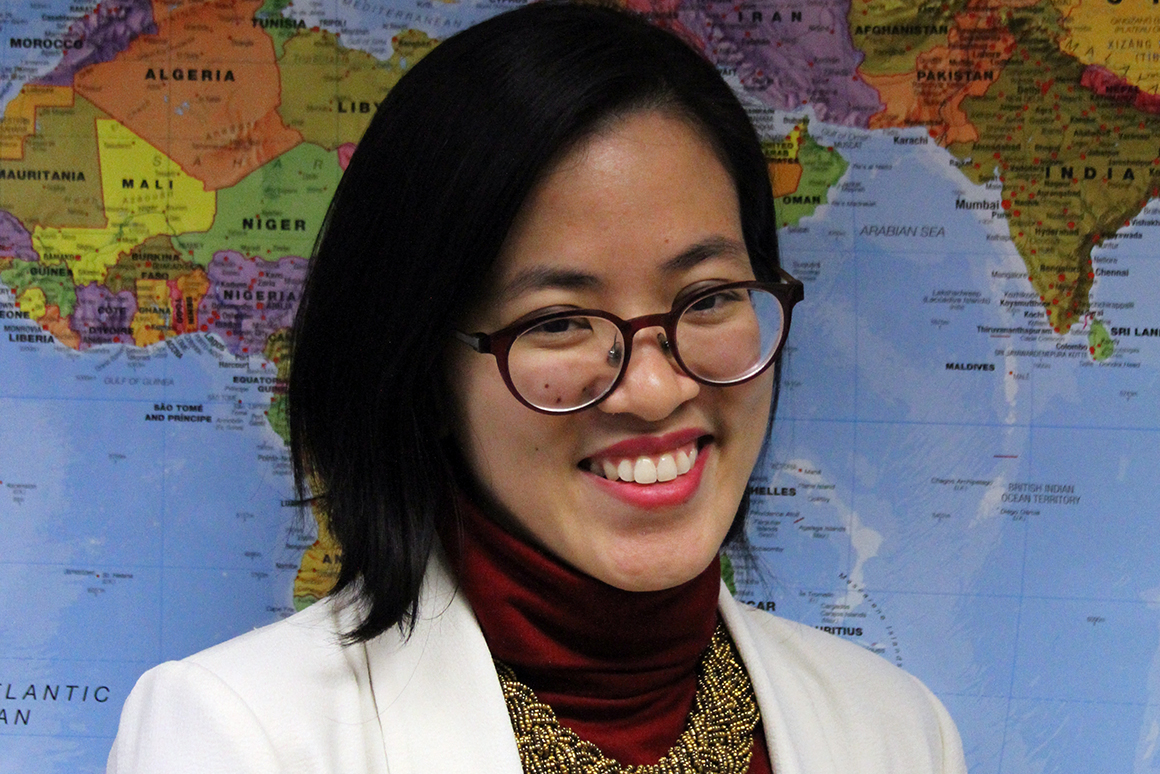 Dominique Samantha Dulay
MA '18 Southeast Asia Studies
First Year: SAIS Europe
While researching graduate school programs in international relations, Dominique was drawn to Johns Hopkins SAIS because it offered the opportunity to spend one year at SAIS Europe in Bologna, Italy and one year in Washington, DC. Having never been to either Europe or the U.S., Dominique believed the school would provide the best of both worlds: top class education and a global perspective.
Prior to graduate school, Dominique studied Linguistics and completed a one-year exchange program in Kyoto, Japan. She also worked as a researcher-translator of patent and non-patent literature for a local partner of a U.S. firm
During her first year at SAIS Europe, Dominique was part of the Student Government Association (SGA), which allowed her to become involved in enriching the social and academic life of the student body. Some of the most impactful work she did last year was to support and improve discussions of diversity at the school, specifically with regards to the school's orientation and curriculum programs.
In Washington, DC, Dominique decided to run again for an SGA position, this time as the SAIS Europe Representative. She hoped to take the lessons she had learned in Bologna and use them to improve the experiences of both fellow and future students.
In addition to SGA, Dominique is involved with the school's Southeast Asian League of Students (SEALS), where she is able to creatively develop projects and events that can both promote and inform people about her country, the Philippines, as well as the rest of Southeast Asia.
After graduating, Dominique is considering a career in the foreign service, but she is also interested in exploring other paths that would allow her to contribute to resolving conflicts in her home country and elsewhere in the region and in the world.
Back to Student Stories