An Entrepreneur Looking to Make a Difference in Africa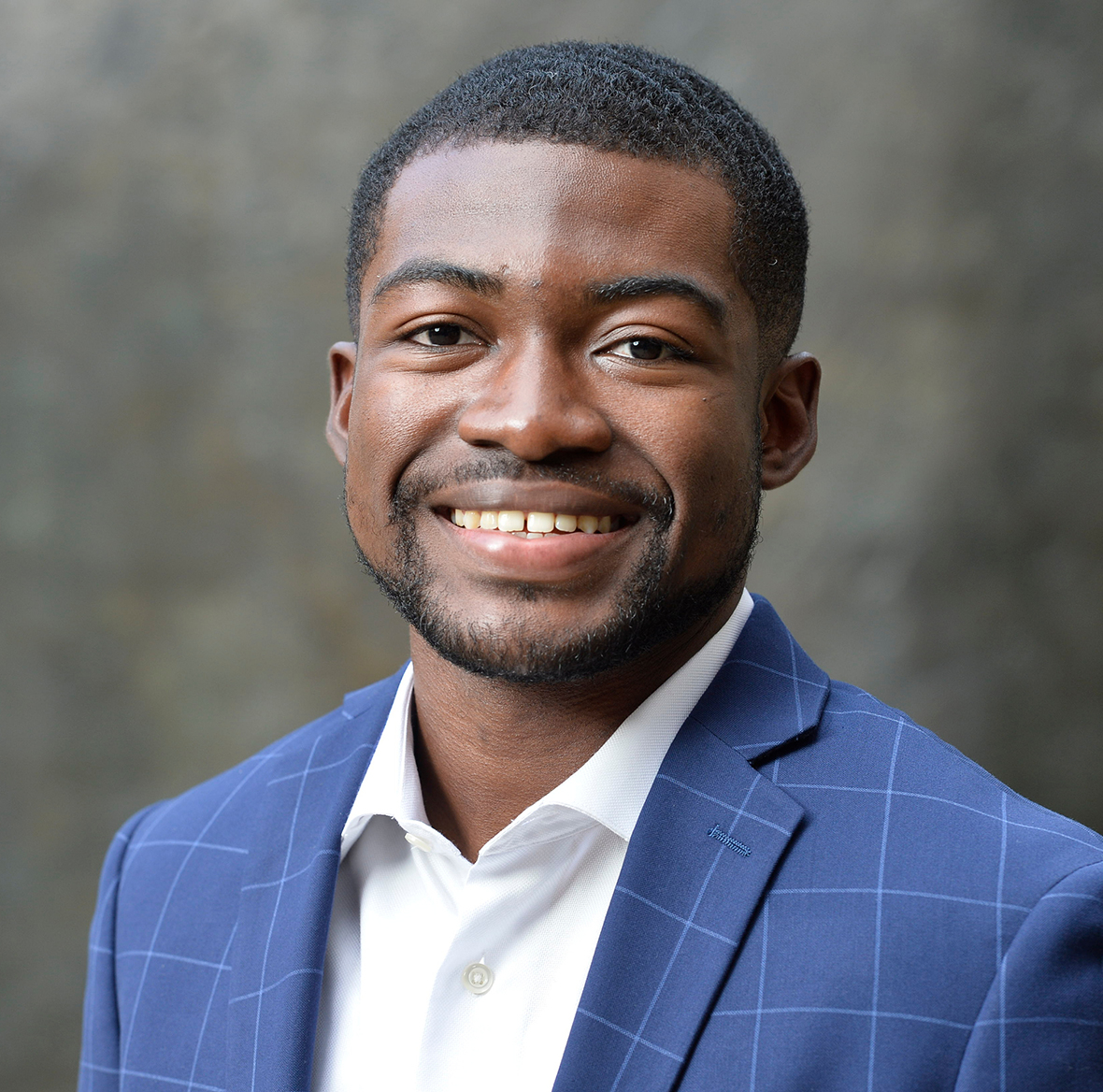 Franck Ouattara
Master of Arts in International Economics and Finance (MIEF)
Born in Burkina Faso and raised in three other African nations, Franck witnessed the many difficulties faced by the continent such as growing inequalities and political conflicts. He has always wanted to contribute to solving these challenges, but, when asking "why" things are the way they are, the answer is never simple. It always comes down to a complex mix of causes involving politics, economics, finance, and more.
When Franck began researching graduate schools, he wanted a program that would integrate the dynamics of an increasingly complex world at the core of its curriculum while providing solid academic foundations to better understand those dynamics. He found this through the school's MIEF program, which he believed would offer him a solid framework to quantify, analyze, and prescribe remedies for these complex problems. The rigor of the program has allowed Franck to learn more than he could imagine in a short period of time. Interactions with his classmates from all around the world have taught Franck a lot about different cultures.
Additionally, with a strong emphasis on thought-leadership, the school has offered Franck an environment for discussions with global leaders—including those from different countries in Africa—on how to improve the state of world. Many professors at the school are also practitioners with direct experience in addressing the contemporary challenges facing policymakers in Africa.
Prior to graduate school, Franck founded a startup called Bright Future Global, which distributes LED-integrated pens called "Firefly Pens" to students in developing parts of the world who lack access to electricity they need in order to complete their homework at night. The company is currently present in Mali and Burkina Faso and is leading efforts to launch a solar-powered version of the pen.
Franck recently had the opportunity to pitch Bright Future Global during the 2018 Social Entrepreneurship Boot Camp Pitch Competition organized by the school's Social Enterprise Accelerator Fund (SAF) and won first place!
After graduating, Franck is planning to work in development finance or macroeconomics with a focus on Sub-Saharan Africa. He is also very interested in pursuing entrepreneurship and using his interdisciplinary education to continue finding and solving complex problems back home and on the African continent in general.