Examining Conflict Resolution Across the Globe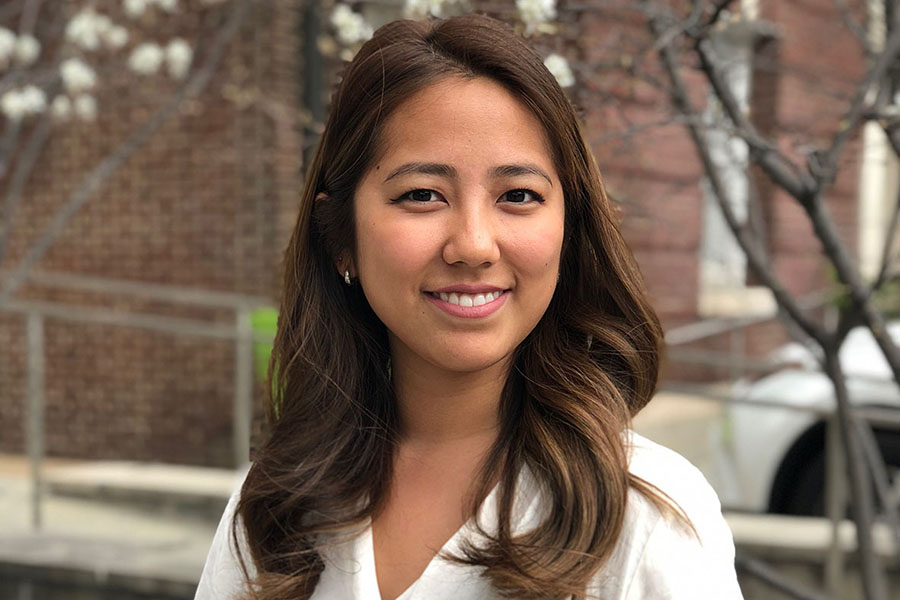 Jasmine Choi
MA '20
Conflict Management
Jacob Blaustein Fellow
After completing her undergraduate degree in Boston and then working in New York, Jasmine was ready to explore opportunities in a new city. Donned the international relations hub of the country, Washington, DC was the most sensible choice when it came to a career focused on the Foreign Service. Jasmine felt that Johns Hopkins SAIS in particular would benefit her the most. Its economic requirement set itself apart from other schools she was considering because she believed it would benefit her in the long haul in that it would be marketable both in the public and private sectors. Additionally, Jasmine wanted to learn from some of the most brilliant minds in the international relations field.
To prepare for a potential diplomacy career, Jasmine declared Conflict Management as her concentration, with the goals of deepening her understanding of the core issues of modern-day conflicts and best practices in resolution. One of her most rewarding experience at the school so far was the program's study trip to Saudi Arabia and Qatar over the winter break to evaluate the ongoing Gulf dispute. At first, she was quite apprehensive about entering some of the most enigmatic societies of the Middle East, especially in light of recent affairs. The opportunity to meet with several of the most highly regarded government officials and royal family members to discuss an important political event is something she would never have expected as a student. After returning from the trip, Jasmine and her colleagues published a report on their research and findings.
Jasmine has also enjoyed befriending people of all types of backgrounds at the school, which has challenged her to broaden her perspectives. She has also valued the opportunity to attend events on campus featuring guest speakers, notably Secretary Madeleine Albright, Senator Bernie Sanders and CNN anchor Wolf Blitzer. The chance to sit in the same room and hear directly from world-class leaders without a media filter is an experience she appreciates.
While Jasmine initially came to school set on a career in the Foreign Service, her interest has now taken her toward the private sector. This past summer, she interned with the State Department at the US Consulate in Krakow, Poland in their Public Affairs sector. This fall, she is interning in the Health & Life Sciences division of the Albright Stonebridge Group.
Back to Student Stories