On the Fast-Track to a Career in Diplomacy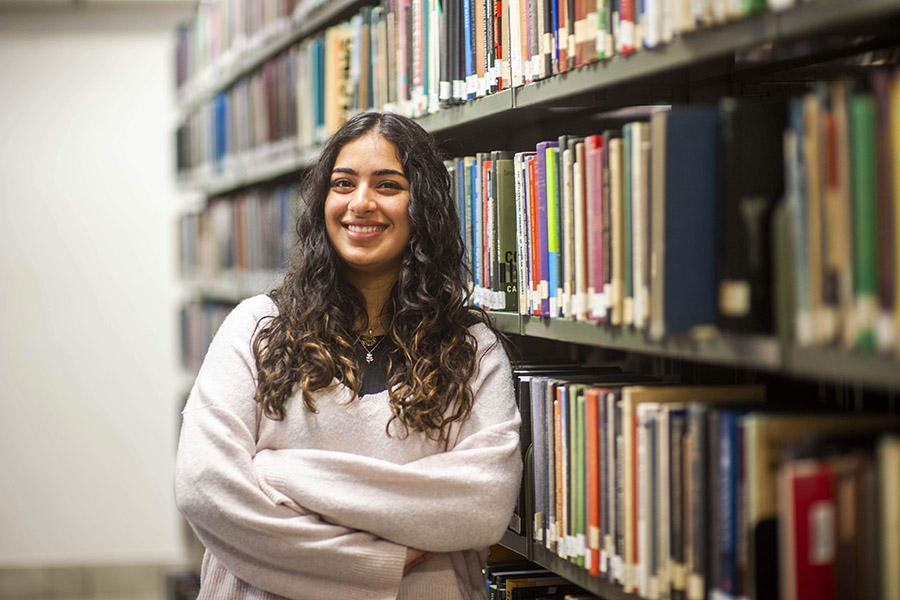 Zoya Sattar
MA '21
Conflict Management
First Year: SAIS Europe
Johns Hopkins Accelerated BA/MA Program

Q: What encouraged you to apply to Johns Hopkins SAIS?
A: As an undergraduate student at the JHU Krieger School of Arts and Sciences, I had heard much about Johns Hopkins SAIS in my earlier years at Hopkins. When given the opportunity to apply to the accelerated BA/MA Program between Krieger School of Arts & Sciences and Johns Hopkins SAIS, I jumped at the chance to further my education in International Affairs. I knew that having a Masters was crucial in carrying out my future work within conflict prevention and peace building, and appreciate the ease of building upon my undergraduate studies through courses at Johns Hopkins SAIS.
Q: What has been one of your favorite moments studying at SAIS Europe?
A: The diverse range of experiences between all the students has definitely been my top experience at SAIS Europe so far. Learning about the different backgrounds and prior careers of my fellow classmates has been an eye-opening experience. It becomes especially fascinating when we discuss various breaking news events in the student lounge, with everyone's different thoughts making for great debate.
Q: Could you please tell us about any extracurricular activities you have been involved with at the school.
A: I am a Research Assistant at the Bologna Institute for Policy Research, where I contribute to interviewing various speakers. I am also a member of the SAIS Diversity Coalition and the SAIS Global Women in Leadership groups.
Q: What do you hope to do with your degree after you graduate?
A: With my studies focused on Conflict Management, my primary career goal has been to work within global relations and to become a diplomat - to have the opportunity to be part of policy development focused on long-term stability. I plan to eventually work within the State Department as a Foreign Service Officer.