A Flexible Program for a Full-Time Professional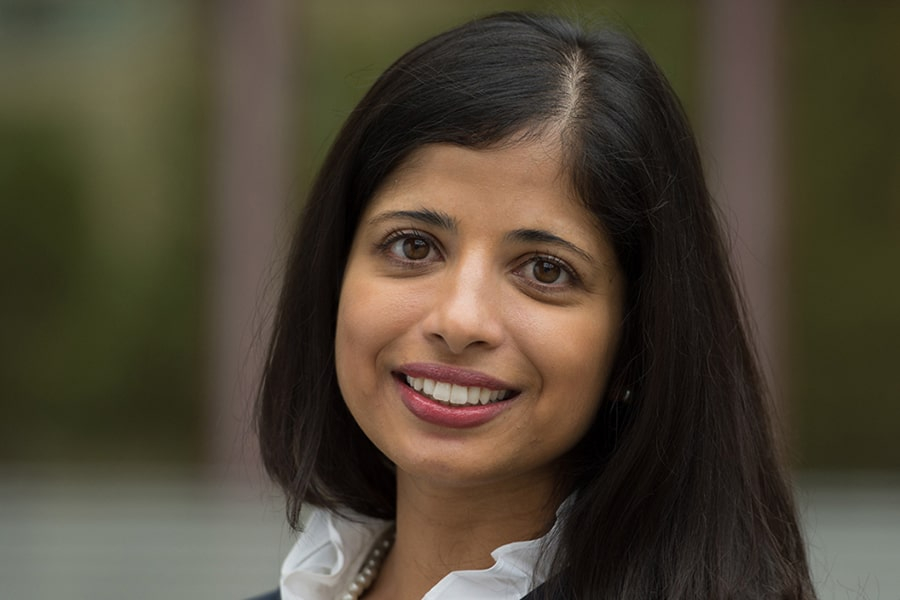 Nirupama Pradhan
Master of Arts in Global Policy Program
Abraaj Fellow
Niru applied to Johns Hopkins SAIS because of its location in the heart of Washington, DC and caliber of academics and practitioners with rich experience and insights, which she believed she could benefit from as a student. As a working professional, she applied to the Master of Arts in Global Policy (MAGP) program that gave her the flexibility to enroll in an academic program while continuing to advance her professional career and gain valuable work experience.
Niru was, and is still, working as an International Program Specialist for the McGovern-Dole International Food for Education and Child Nutrition Program at the U.S. Department of Agriculture's Foreign Agricultural Service, where she manages international school meal projects in Ethiopia, Guatemala, and Nepal. She has been in this position for three years. Prior to coming to Washington, DC she was a Fulbright research scholar in India where she studied the rural implementation of India's national school meal program, the Mid Day Meal Scheme.
One of her top experiences in the program has been a course focused on international politics and decision making taught by the Director of the MAGP program, Daniel Markey. In fall 2018, Niru will travel to an international destination with the program for her global residency capstone project. During that time, she and her classmates will examine a policy challenge and present recommendations in the form of a memorandum and briefing.
Upon completion of the program, she hopes her degree will advance her understanding of how foreign governments make decisions to invest in human capital development for economic growth. She is grateful to be a recipient of the generous Abraaj Fellowship which made it possible for her to enroll in the MAGP program.
Back to Student Stories