A Focus on US, Mexico and Canadian Relations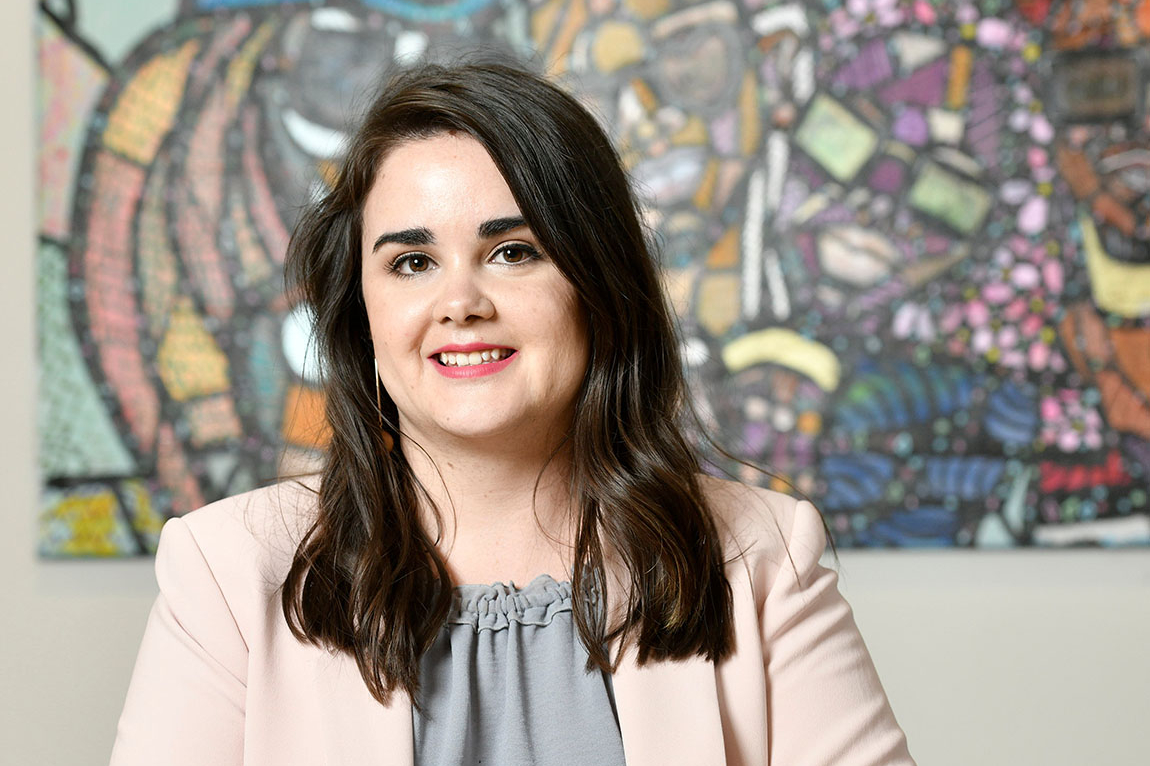 Cristina Planter Riebeling 

MA '20
American Foreign Policy/Canadian Studies
Home Country: Mexico
Prior to attending Johns Hopkins SAIS, Cristina was set on pursuing a career focused on Mexican foreign policy towards the United States. This was further reaffirmed through her work experience at the Mexican Foreign Service, which deepened her knowledge on US foreign policy. Cristina believed a graduate education in the field of international relations was the next best step to advancing her career.
After researching programs, Cristina found that Johns Hopkins SAIS' strategic location in Washington, DC, which allows students access to a wide range of academic and policy events, as well as networks of potential professional contacts, to be ideal. She also liked how the school offered a more intimate setting, detached from a main campus, and its close-knit community, which provided opportunities to connect one-to-one with the faculty. In addition, she appreciated that the American Foreign Policy program allowed enough flexibility to tailor her own curriculum while at the same time providing her with the foundations of how foreign policy is designed and implemented. Lastly, the Master of Art's program international economics component was a major draw since a key part of her job as a diplomat was economic promotion and the strengthening of commercial ties; therefore, she wanted a master's program that provided her quantitative tools as well.
Upon being accepted to the school, Cristina found out about its Center for Canadian Studies, which offers courses on Canada and North America as a whole. This led her to pursue Canadian Studies as her minor in order to get a more comprehensive look at North America from an academic perspective and work on policies that strengthen Mexico's ties with Canada.
Prior to attending graduate school, Cristina was a member of the Mexican Foreign Service and she was posted at the newest Mexican Consulate in the United States, located in Milwaukee, Wisconsin. In that role, she assisted with behind-the-scenes work in the months leading up to its formal inauguration. Once the Consulate was up and running, Cristina was in charge of the Documentation department. In addition, she assisted the Head Consul with local political affairs and economic promotion, speech writing, and organizing visits of Mexican officials to Milwaukee. In fact, she coordinated the Head Consul's first visit to the Wisconsin State Capitol to address local representatives and senators on issues of importance for both the state and Mexico.

As a current student at the school, two of Cristina's top experiences so far was a trip she took to the US Capitol for a hearing of the Senate Foreign Relations Committee to write a report for her Congress and Foreign Policy class, and volunteering for SAIS Women Lead's annual Global Women in Leadership Conference. The former was a chance to witness how the Senate influences foreign policy and Cristina was able to reflect on how important it is for foreign diplomats to understand US political institutions. The second was an opportunity to interact with panelists and fellow women within the school's community on issues related to the empowerment of women and the advancement of women's rights. Cristina has also had the opportunity to attend several events organized by the Careers in Diplomacy club, where she especially enjoyed its Ambassadors series. As a diplomat, it was very interesting for Cristina to hear about the experience of other diplomats from around the world and their relation to the US, as well as their perspective on current global events.

Outside the classroom, Cristina has continued to build her network through an internship with the Embassy of Mexico in Washington DC, and a trip to Montreal with the Canadian Studies program to participate in a panel at the 2019 Association for Canadian Studies in the United States (ACSUS) 25th biennial conference. At the conference, she discussed the changes in the USMCA compared to NAFTA, specifically regarding labor, and what the recent labor reform in Mexico means for labor regulations and standards in North America. 
After graduating, Cristina would like to return to the Foreign Service and contribute to the design and implementation of Mexico's foreign policy. In particular, she hopes to use the knowledge she acquired through her studies to strengthen the bilateral relation with the United States and with Canada and benefit society in all three countries.
Cristina is the recipient of a scholarship from the government of Mexico for federal government officials, CONACYT, the Johns Hopkins SAIS Global Scholarship and the Donner Foundation Fellowship.
Back to Student Stories