A Future in Negotiation Leadership & Diplomacy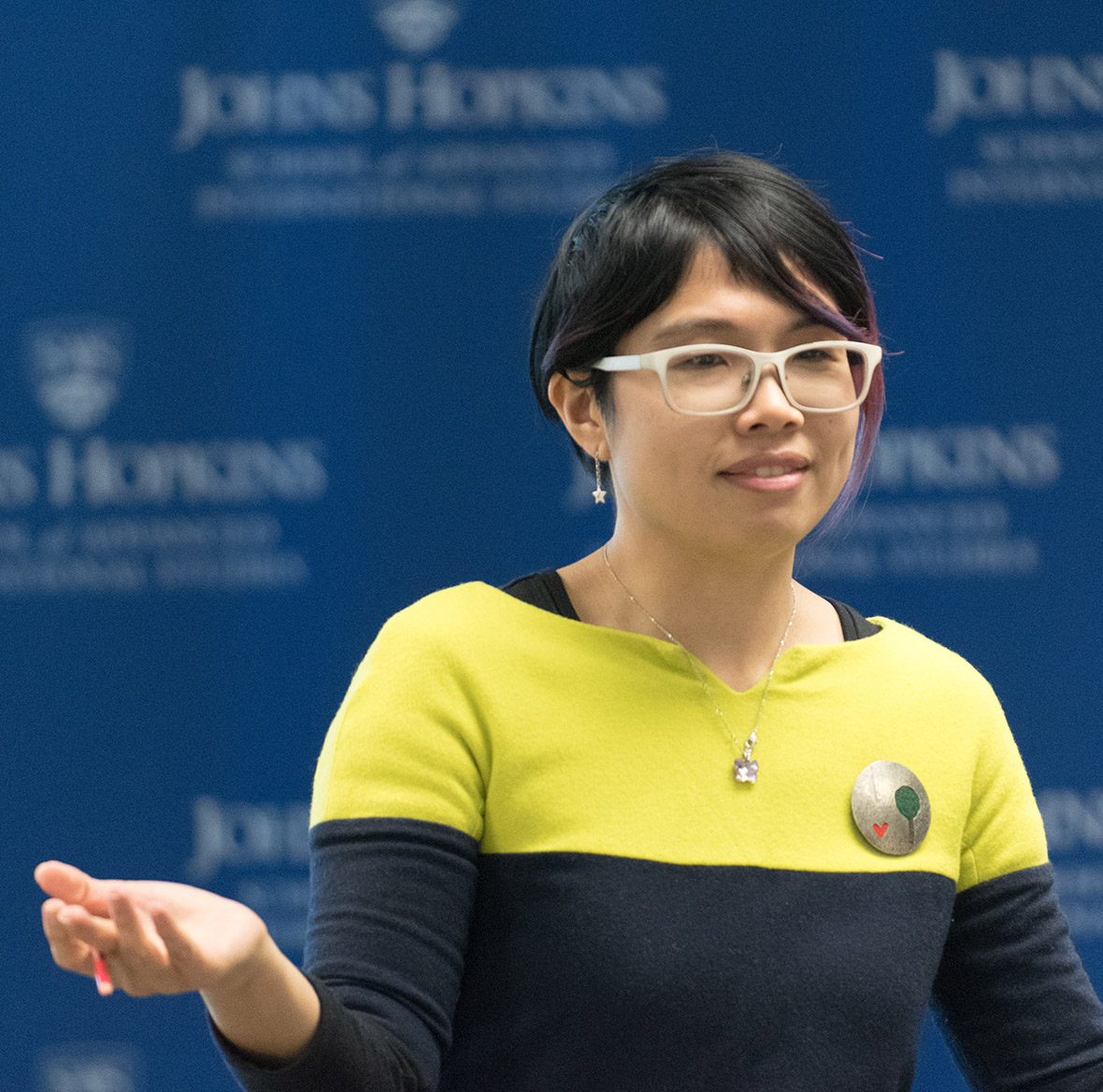 Ye-Min Wu
MA '17

Prior to attending Johns Hopkins SAIS, Ye-Min worked for Singapore's Ministry of Foreign Affairs. At the Ministry, she was on Singapore's team when it had a case before the International Court of Justice. Ye-Min was also posted to Singapore's Permanent Mission to the United Nations (UN) in New York. During her time there, she negotiated economic and sustainable development issues at the UN. She had the opportunity to negotiate on behalf of the Group of 77 and China. She also participated in UN climate change negotiations.
Ye-Min's experience negotiating at the UN shaped her belief in empowering young leaders to speak for a better world. This led Ye-Min and her Guatemalan teaching partner Jimena Leiva Roesch to conduct the "Negotiation and Leadership in Diplomacy" workshops. The hands-on workshop prepares participants for negotiations in the diplomatic arena. The workshops have taken place in different countries and Ye-Min was able to bring it to Johns Hopkins SAIS in March 2017. It was a wonderful opportunity for peer learning as the workshop tapped the diverse backgrounds and experiences of the student participants. The feedback from the participants was very positive.
After graduating, Ye-Min will be returning to Singapore's foreign ministry to work on multilateral negotiations. She intends to apply the conflict management tools that she learned through her graduate studies to her work.