Gaining a Competitive Edge in International Economics and Development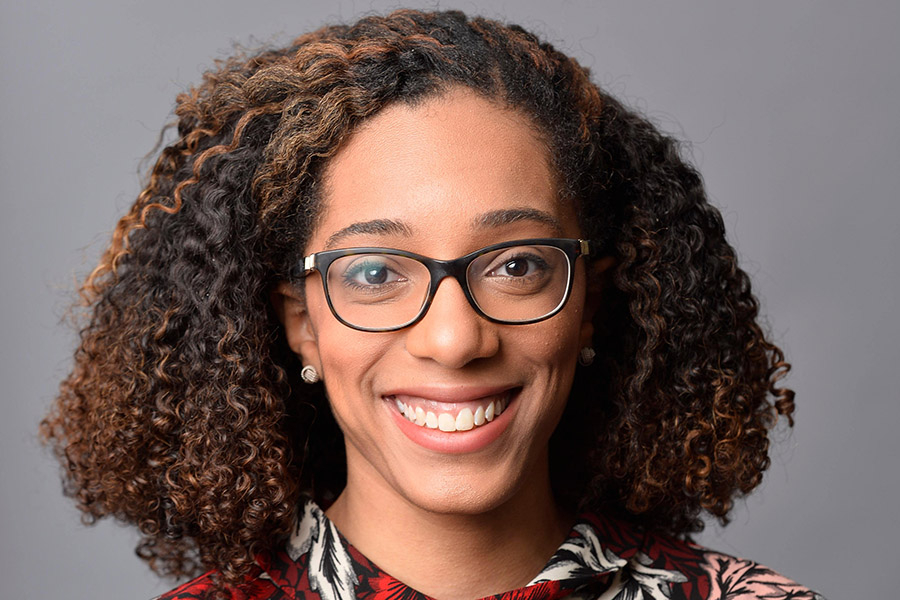 Phelisha Midy
MA '19
International Development
Phelisha was encouraged to apply to Johns Hopkins SAIS after working with one of the school's alumni whose passion, ambition, and knowledge of economics made a strong impression on her. Additionally, Phelisha studied economics at Howard University and she wanted to advance her skills and credentials at a leading institution.
During her second semester, Phelisha was a teaching assistant (TA) for Macroeconomics, which was an extremely rewarding experience. In that position, she held weekly TA sessions where she taught students key economic concepts, helped students with their coursework during office hours, and graded homework and exams. She is also a member of the school's Student Diversity Council where she works with administrative staff to increase diversity efforts of the student body and faculty.
One of Phelisha's top experiences at the school so far was having the opportunity to network and develop relationships with her peers and professors. She has met a great deal of people who have contributed to her knowledge and influenced her view of current issues.
This summer, Phelisha, who is a USAID Donald Payne International Development Fellow, will be interning at the USAID mission in India working on food security policies by supporting strategic partnerships with the private sector, non-government agencies, and civil society to improve agricultural productivity for smallholder farmers, empower women in agriculture, and enhance their income. Additionally, she will conduct visits to USAID project sites, undertake surveys, collect data, and prepare draft reports and presentations for the Economics and Political cone of the U.S. embassy as well as the offices of agriculture attaché and trade.
After graduating from the school, Phelisha hopes to join the Foreign Service under USAID as an Economic Growth and Private Sector Development Officer.
Back to Student Stories