Gaining Deeper Insights into European Security and Defense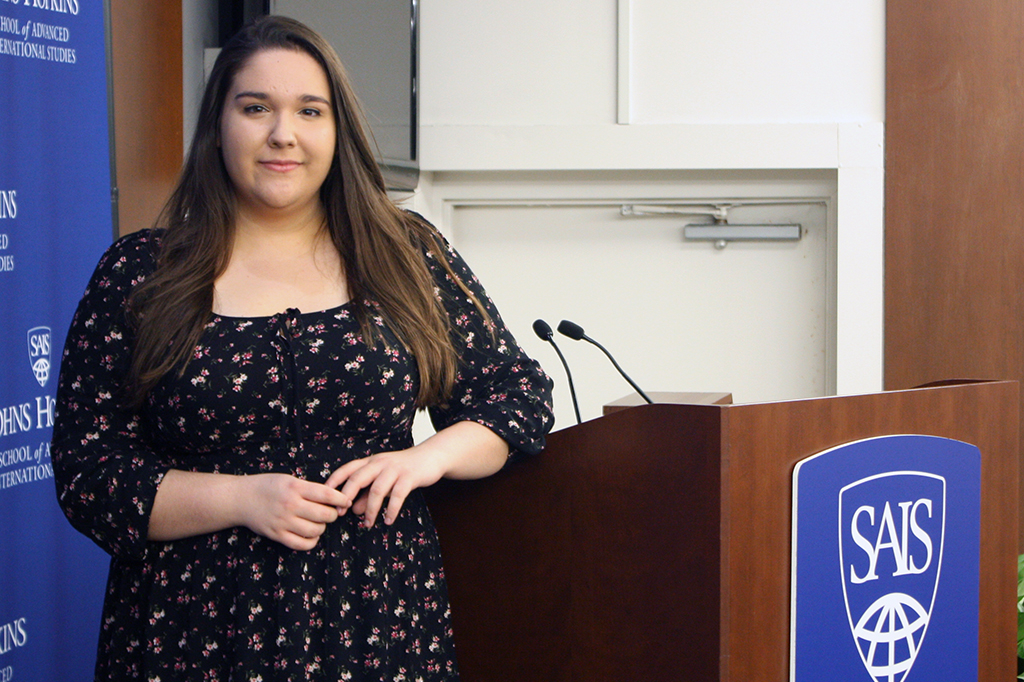 Alex Marksteiner
MA '20
Strategic Studies
As an international student, Alex decided to attend Johns Hopkins SAIS because she was impressed with its impeccable reputation both in the US and abroad. She also appreciated that the school requires its students to take classes in economics and pass a foreign language proficiency exam, which Alex feels are indispensable for foreign service careers. Between classes and study sessions, she has also had the chance to attend numerous think tank events, networking happy hours, and embassy receptions, all of which have been accessible through the school's strategic location in Washington, DC.
With the goal to enter the international relations field one day, Alex opted for the accelerated five-year BA/MA program at Johns Hopkins because she felt it was the fastest way for her to materialize her aspirations. The flexibility of the Johns Hopkins SAIS curriculum has given her an opportunity to both work and study, as she is now serving on the executive board of a student-run think tank, European Horizons. In the past few months, she has come to realize that the school's community is an immensely helpful resource. Learning from her fellow peers has been just as important to Alex as learning from her professors. Through her conversations with classmates, she has acquired a deeper insight into European security and defense with those who were previously deployed to Europe.
After graduating, Alex would like to stay in Washington, DC and work in the think tank community. After that, she is considering either pursuing a multilateral career at the United Nations, NATO, or the European Commission. She may also return home and apply for the German foreign services.
Back to Student Stories